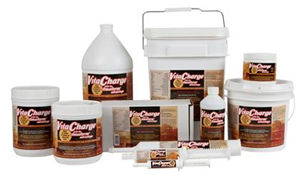 It is always frustrating when you have worked so hard on your projects, you get to a show, and they go off feed. Thankfully, by using Sure Champ daily as a top dress we can keep that appetite more consistent in stressful situations like heat, feed and water changes and traveling to shows. However, sometime we need an extra insurance policy to make sure our animals keep their appetite, and that is where Vita Charge comes into play. Vita Charge, is best explained as concentrated Sure Champ, it contains all the Amaferm that Sure Champ does and is a great treatment product.
Vita Charge customers Mark and Debbie Anderson, F & H Ranch, Lebanon, TN found out about Vita Charge a couple years ago and are big fans.
"We use Vita Charge after vaccinating, after or during an illness when using antibiotics and take it with us to every show. As soon as we get them in their pens they get a dose of the paste and have VERY rarely had any problems with keeping their appetite up or them getting sick at a show. We are firm believers in this product," says Mark and Debbie Anderson.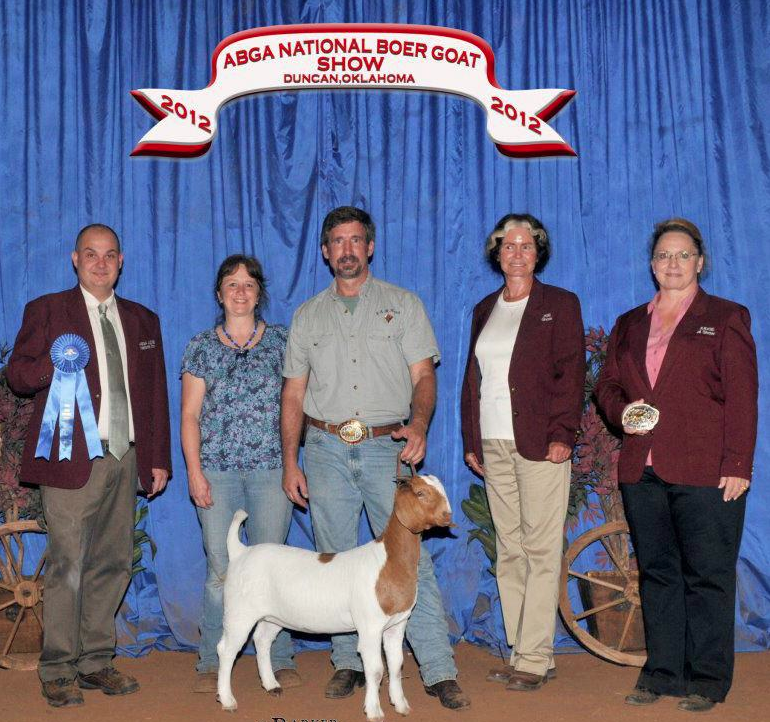 FNHE Top Shelf after winning her class at ABGA Nationals. This was a doe that Mark and Debbie bred and raised.
Vita Charge is available in a paste, drench, bolus, gel cap and dispersible powder. To learn more about Vita Charge and how it can benefit both your showstring and herd at home click here.