Summer is always a busy, fun-filled time of the year. Livestock are in the barn, national shows are in full swing and more hours than ever are spent preparing your show animals for their next big win. We at Sure Champ are excited about the summer ahead as we will be hitting the road for our annual Sure Champ Summer Tour in addition to launching new product lines and partnerships.
At Sure Champ we are always looking for new ways to better serve our customers and make product easier to access. With that being said, we are pleased to announce our newly formed agreement with Sunglo® Feeds. Sunglo® Feeds is now a distributor for four of our most popular products: Sure Champ Cattle, Sure Champ Pig, 80ml Vita Charge Paste and the Vita Charge Stress Tub.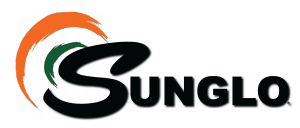 Currently, in the states of Iowa, Indiana, Illinois, Ohio, Kentucky, Missouri, Kansas, Nebraska, Michigan, Wisconsin, Colorado, Wyoming, Texas, Oklahoma, Pennsylvania and Maryland, you can purchase the four products mentioned above through your local Sunglo® Feeds dealer. In the coming months, more states and regions will gain access to this select group of Sure Champ and Vita Charge products through Sunglo® Feeds dealers.
Sure Champ is dedicated to our customers and their success. It is our goal to provide easy access to our quality products. In addition to improving convenience, we are continuously working to develop new, beneficial products. Keep your eyes open and contact your Area Sales Manager or local dealer to find out more about these additions.
If you are interested in becoming a Sure Champ dealer click here. To locate your nearest Sure Champ dealer or Area Sales Manager click here.