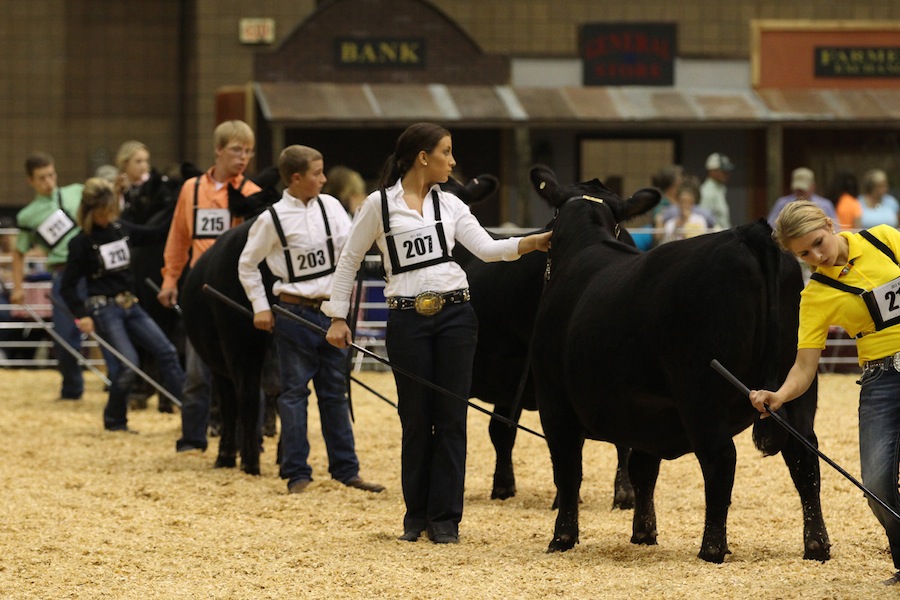 Once again the National Junior Angus Show was a huge success! The opening ceremonies kicked off the event with some pumped up juniors, a laser show, and even a bagpipe player. With everyone excited about the week ahead there was a buzz in the air. Show day couldn't come fast enough, and it was busy, busy for the Sure Champ crew. There were t-shirts to give out, Sure Champ customers to be helped, and a nutrition clinic to prepare for.
Cody Sankey, a Biozyme Inc. Area Sales Manager, gave an entertaining and educational clinic on the importance of nutrition for both show animals as well as more production-oriented animals.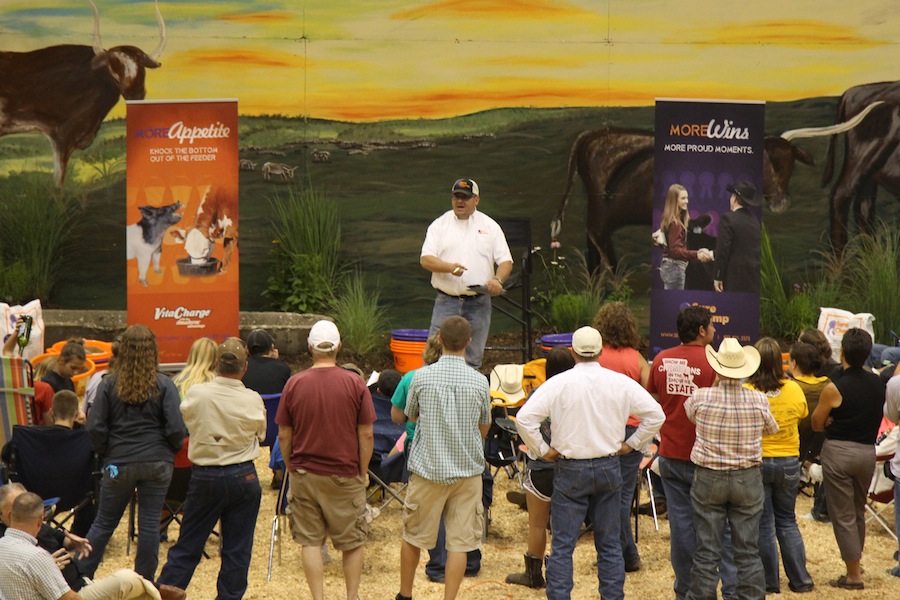 He highlighted how our products like Sure Champ and VitaCharge can help to ignite your animal's appetite, increase their feed efficiency, and promote their overall health to make sure they are always looking their best.
Finally show day was upon us. All of the hard work and long days that each and every exhibitor had put into their angus cattle shined out in the show ring. The owned females were first on the docket to kick off the festivities in the ring. We would like to congratulate Sure Champ customer Sydney Schnoor on Grand Champion Bred and Owned Female and Sure Champ customer Lindsey Pugh on Reserve Grand Bred and Owned Female.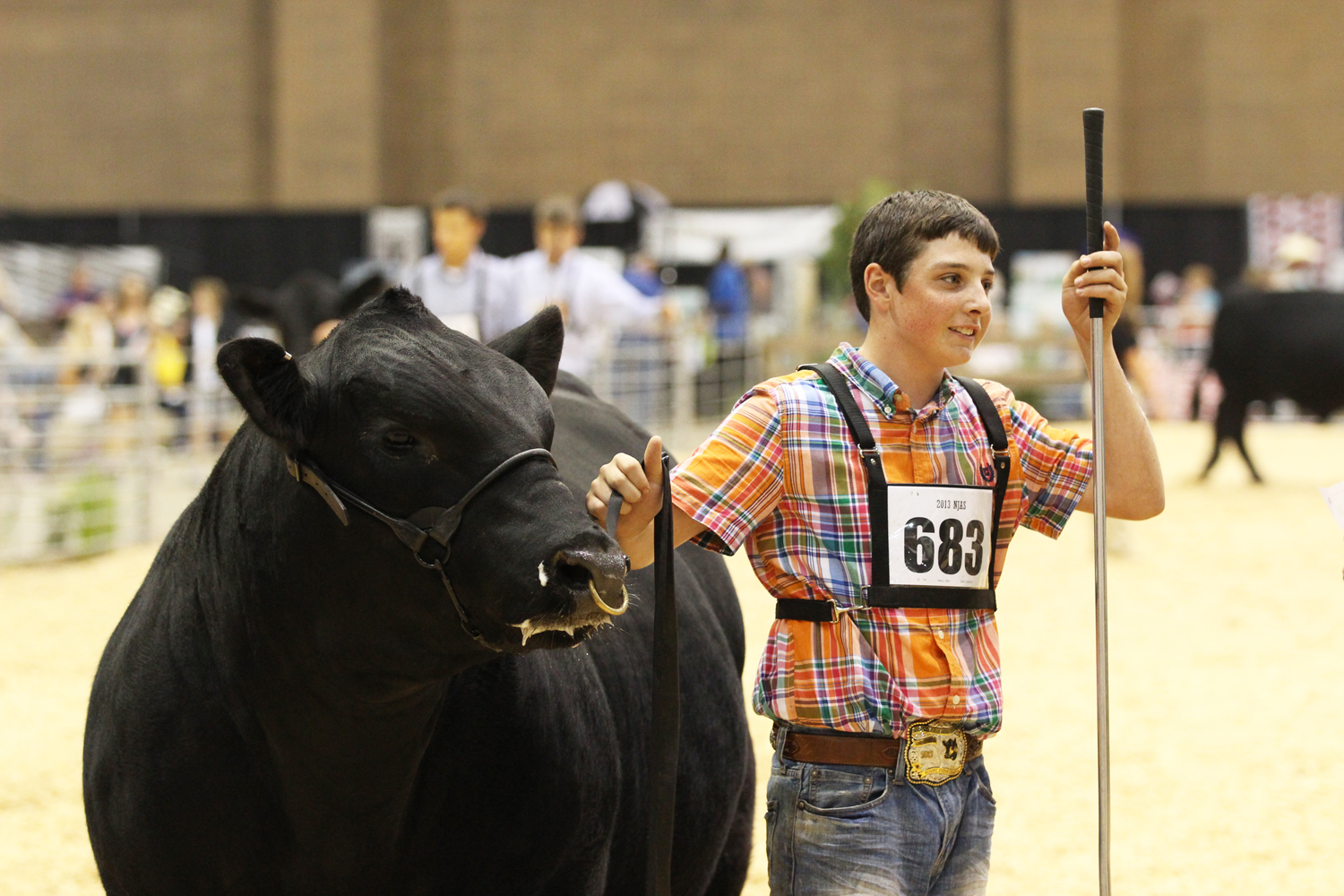 On Wednesday it was time for the steers, bulls, and the first half of the owned female division. Our Sure Champ customers had a very successful day and we would like to recognize Sure Champ customer Logan Wright on Grand Champion Bred and Owned Bull as well as Sure Champ customer Sydney Schnoor on Reserve Grand Champion Bred and Owned Bull. With the arrival of the last day of the show everyone was waiting with anticipation for the selection of the Grand and Reserve Champion Owned Females. When the time came and all of the Division Champions and Reserves had been chosen, 100% of them were all on Sure Champ! A special congratulations goes out to Sure Champ customers Sydney Schnoor on Grand Champion Owned Female and Shayne Myers on Reserve Grand Champion Owned Female at the 2013 National Junior Angus Show.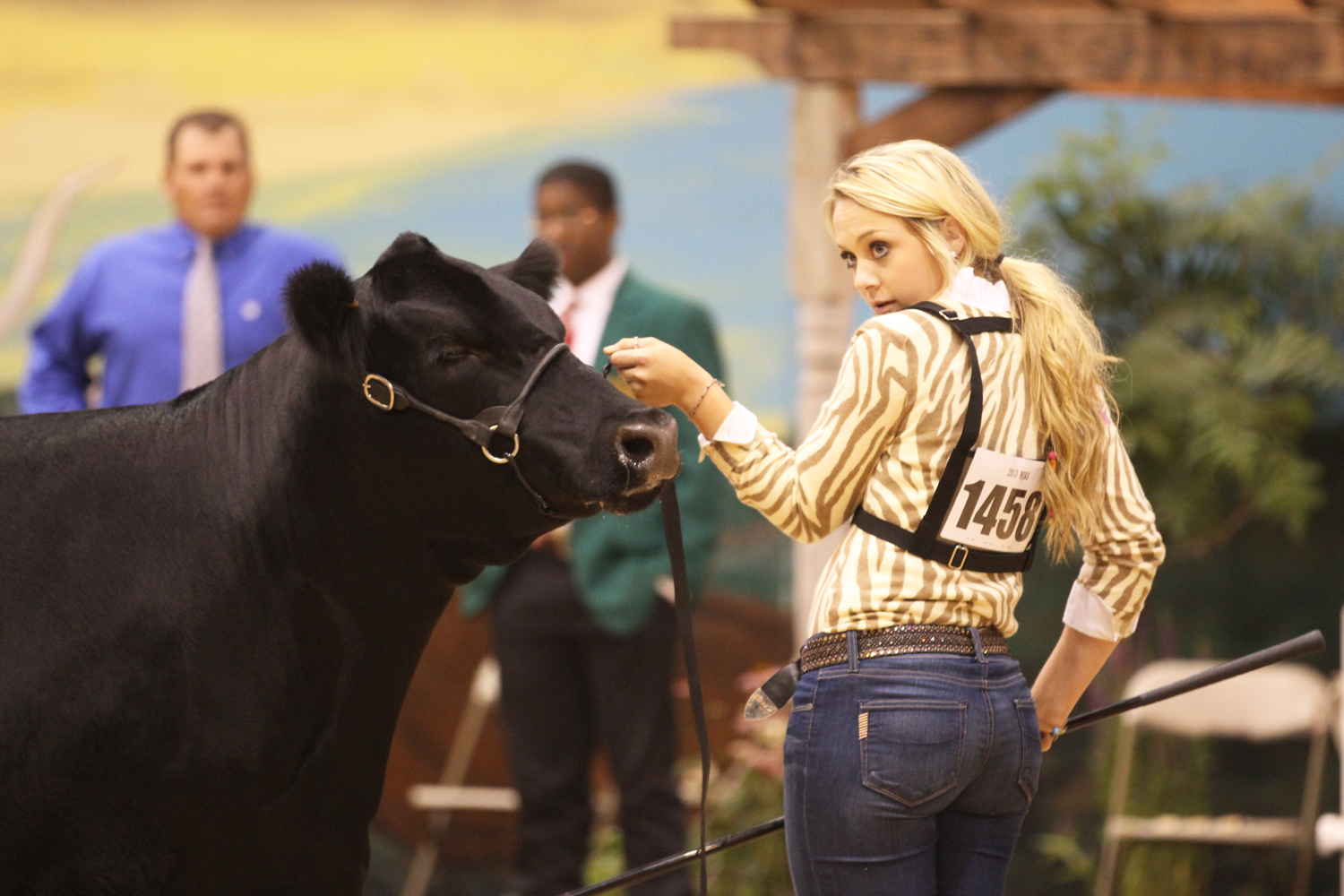 We are very proud to announce that 77% of exhibitors at the 2013 National Junior Angus Show were Sure Champ customers. We are very proud of all of our customers and the results that every one of them are achieving with the help our products. Next up on our list of junior nationals is the 2013 National Junior Hereford Expo. We hope to see you there in Kansas City, and wish all Hereford exhibitors good luck! If you forget or run out of Sure Champ, Vita Charge, or any of our other products they will be available at our booth.
See you there,
The Interns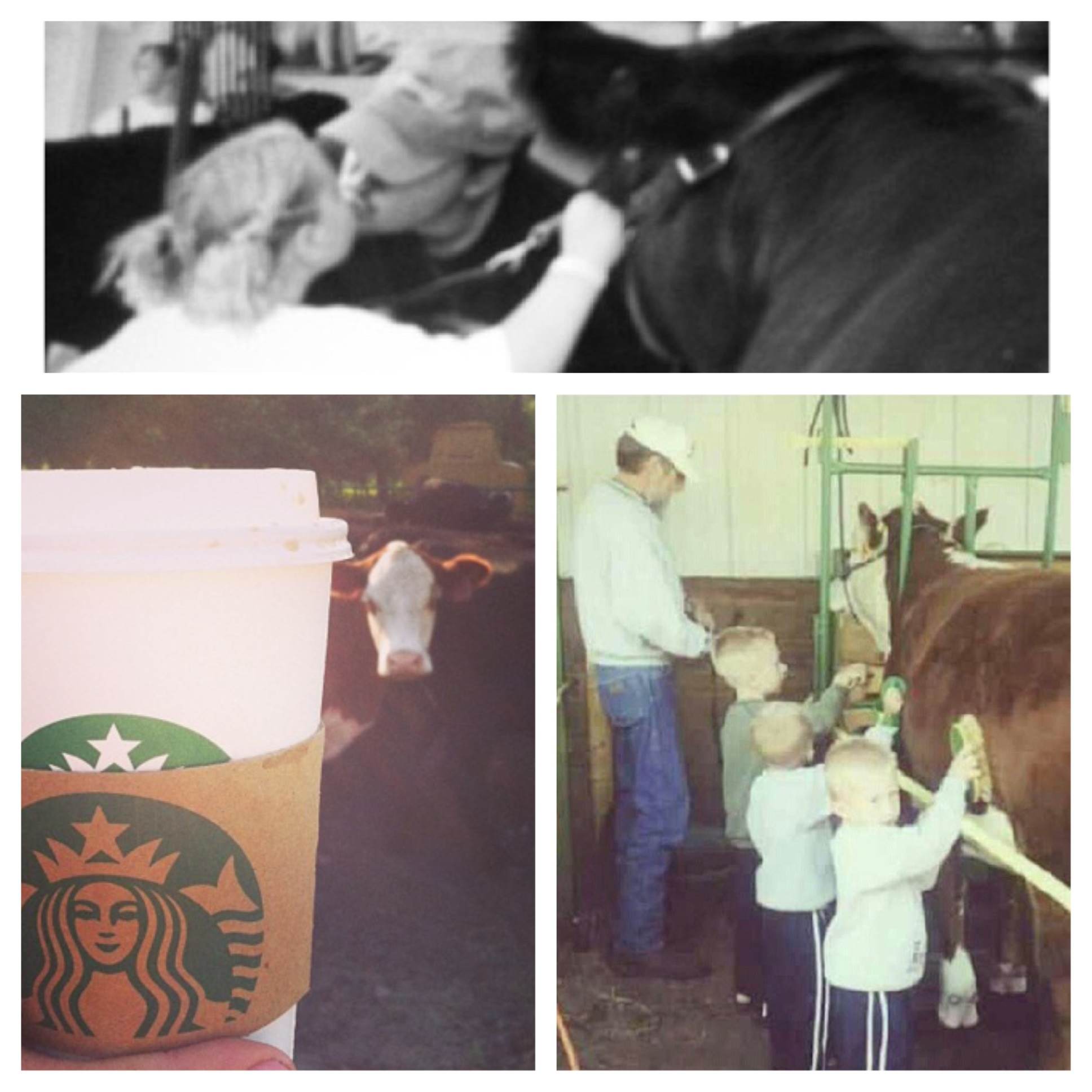 P.S. It was another stunning week for our Instagram July Photo a Day contest. Check out week two's winners on our Instagram Photo Friday II blog. Keep the awesome pictures coming!