Even though it started out with a wet and dreary move in day the 2013 National Junior Shorthorn Show was a blast. The opening ceremonies started off the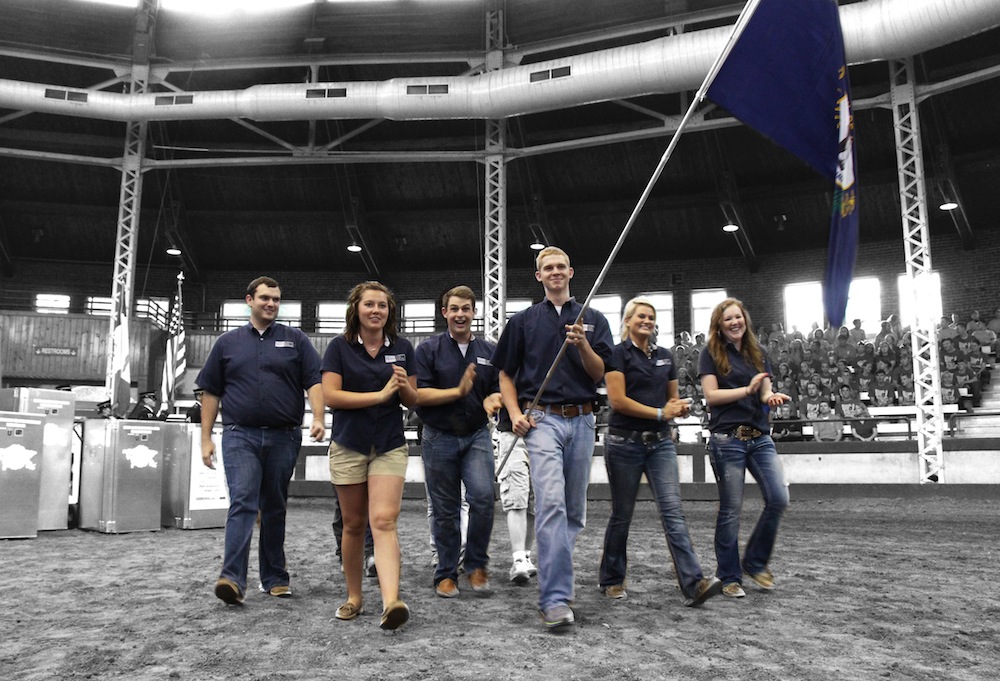 week with a bang and that is no joke. Sheltered Reality put on a wonderful show of young, talented drummers that challenge young people to be believe in themselves. After opening ceremonies came to a close the competitions began with juniors presenting their speeches, answering quiz bowl questions, and giving their best salesmanship talks. For the fitting contest glue and clippers were flying every which way to make each animal look just right. The showmanship contest as always was very competitive and we would like to congratulate all of the exhibitors for putting in so much time and practice into improving their showmanship skills.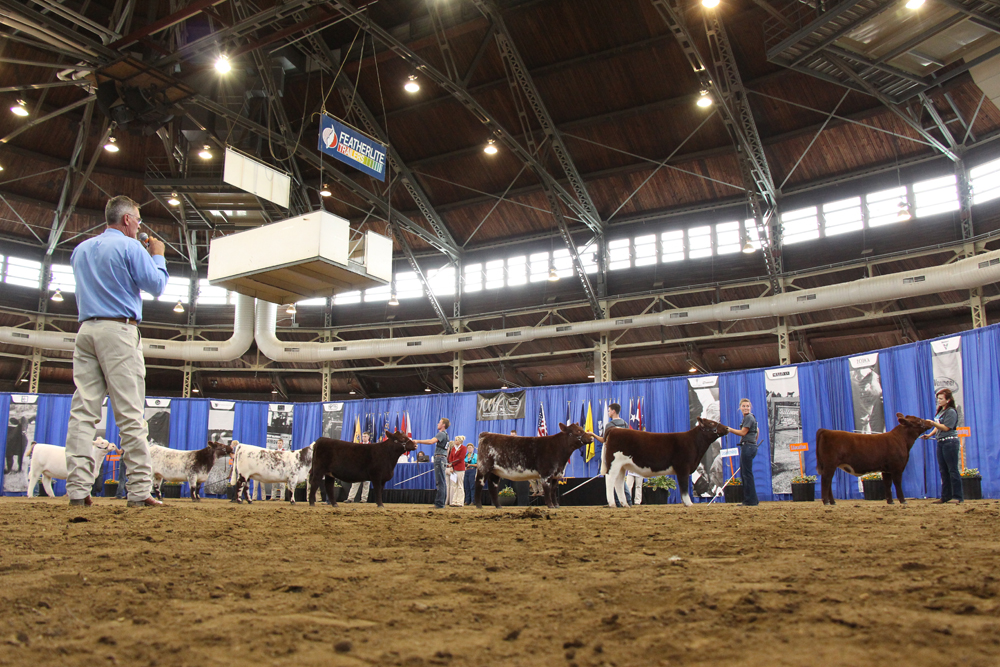 Friday the show began with the Purebred Bull Show, Shorthorn Plus Female Show, Purebred and Shorthorn Plus Prospect and Progress Steer Shows, and the Bred and Owned Purebred Females. Grand Champion Bred and Owned Female went to Sure Champ customer Hannah Winegardner. And both the Grand Champion ShorthornPlus Female shown by Brandon Hagie and Reserve Grand Champion ShorthornPlus Female shown by Kane Aegerter were Sure Champ customers. Saturday concluded with the Owned Purebred Female Show that took place on Saturday. Judge Wes Hudson and associate Todd Herman did a great job of sorting through some tough, high quality classes. As a whole at the 2013 National Junior Shorthorn Show 52% of all the exhibitors are Sure Champ customers! In the end, three of the top five Owned Purebred Females were also on Sure Champ. Once again we want to congratulate the following Sure Champ customers:
Grand Champion Owned Purebred Shorthorn Female – Nick Sullivan, IA
Third Overall Purebred Shorthorn Female – Sara Sullivan, IA
Fourth Overall Purebred Shorthorn Female – Cole Clanton, KS
With the conclusion of the 2013 National Junior Shorthorn Show we keep moving down the road to Kansas City for the 2013 National Junior Angus Show. We hope all that attended Shorthorn Junior Nationals had a great time and had a chance to come by the Sure Champ booth to talk with our sales representatives. If you didn't make it to Des Moines make sure to come and visit our booth at Angus Junior Nationals to learn more about how we can help you cattle have #moreappetite and #morewins. We look forward to seeing you in Kansas City.
P.S. Don't forget about our Sure Champ July Instagram Photo a Day contest! We have had some great photos so keep them coming!