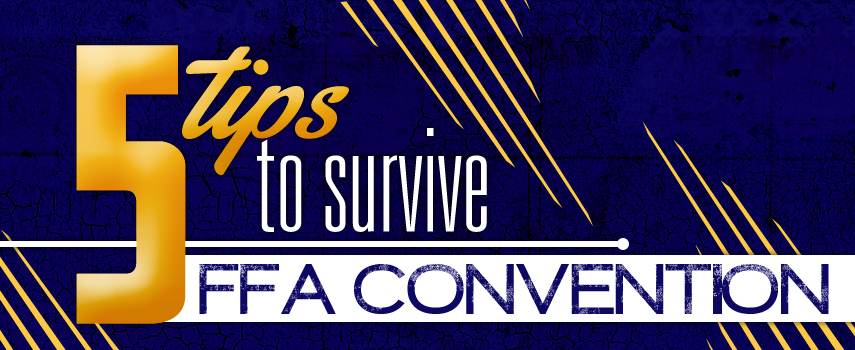 National FFA Convention is massive. From October 29-November 1 there will be over 60,000 blue jackets in Louisville, Kentucky. You go to grow, lead & succeed – here are our five quick tips to make the most of your trip!
Tip #1 — Shoes! It's all about packing the right pair of black shoes. You know the drill – black, closed toe, and oh yes comfortable for all the miles you'll be logging during National FFA Convention. (Girls want them cute, too!) We've found the best mix of all the criteria right here.

Where to buy? 1: John Lewis, $38 2: Sole Society, $69.95, 3: heels.com, $54.99
Tip #2 — Communication! As we said earlier, the convention is huge, it's possible that you could lose your group. So, keep your cell phone charged, have a game plan with your advisor and stay with a buddy. If you can't get to an outlet, carry one of these! Battery Phone Charger
 Tip #3 — Expo! Take advantage of the Expo experience. You'll get to network and explore opportunities from over 450 industry-leading exhibitors. Oh, and bring a bag to collect all the goodies! And don't forget business cards, especially if college and internships aren't too far off.
Tip #4 — Your Peers! How cool to have this many fellow FFA members in one place at one time? Be outgoing and network with students from different states and areas. Sharing ideas can help you grow your own chapter and programs at home.
Tip #5 — FUN! It's all around you. Not only are there multiple concerts and dances, but the World's Toughest Rodeo is returning to the convention this year.