August has been a very busy month with county and state fairs underway and the preparation for fall sales. Just like every month, we received so many great pictures from our customers and dealers we want to make sure you also saw them. We hope you enjoy the pictures we have selected for this month.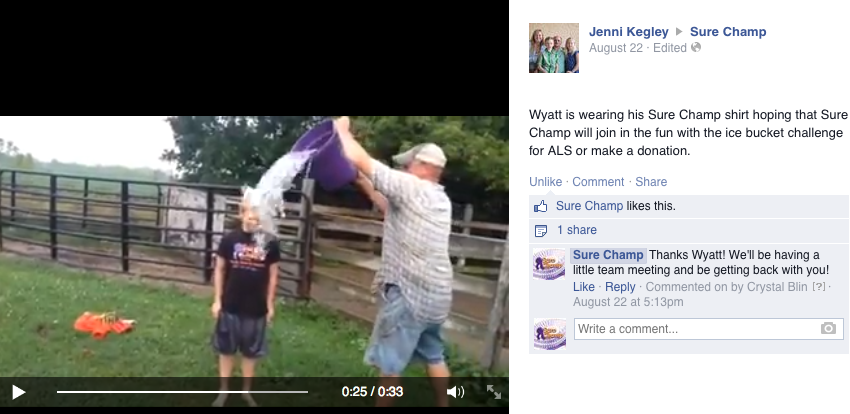 Wyatt Kegley wearing his Sure Champ T-Shirt Challenged Sure Champ to the ALS Ice Bucket Challenge! No water has been poured on a staff members head (yet) but donations have been made.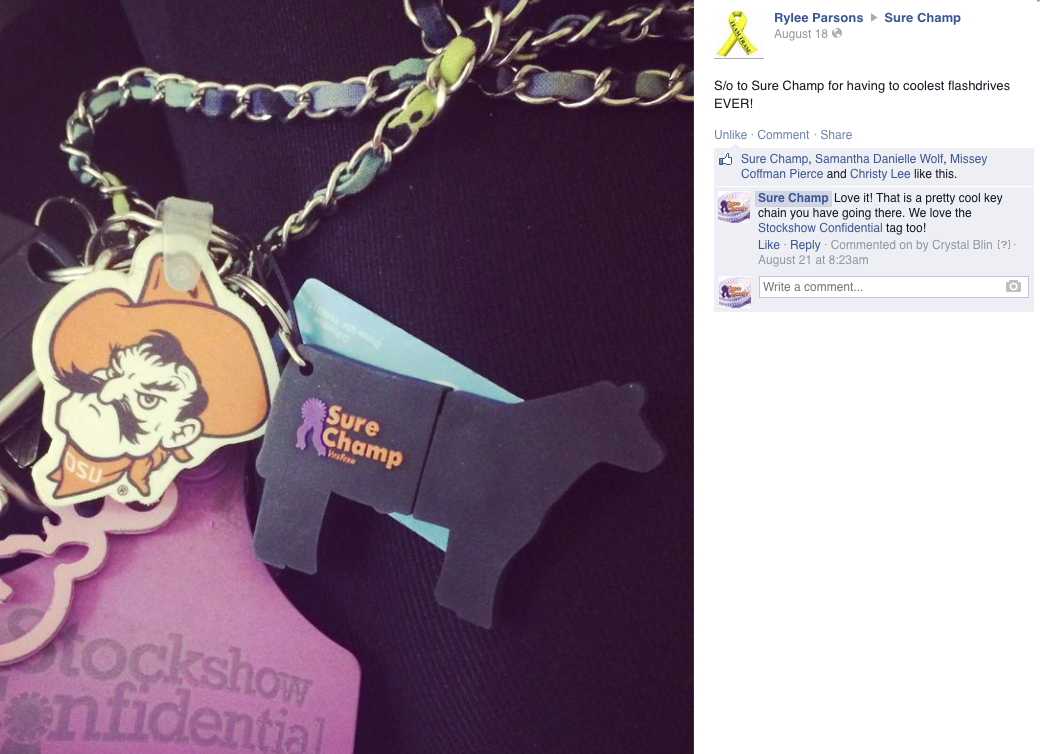 Rylee Parsons carries the Sure Champ flash drive with her everywhere on her keychain!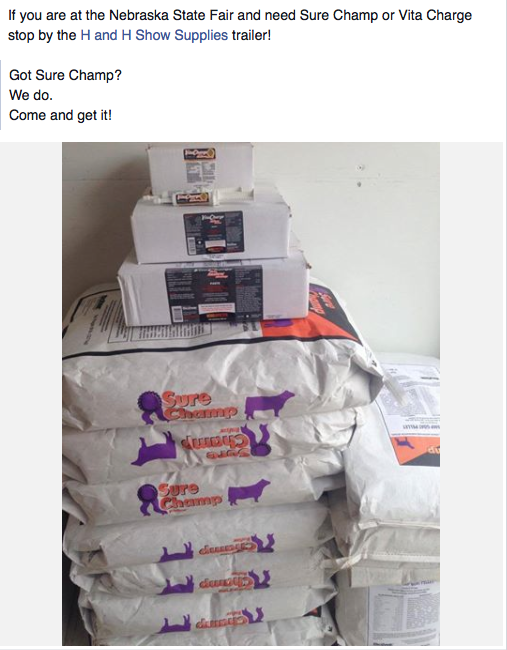 H&H Show Supplies had plenty of Sure Champ and Vita Charge on hand to keep livestock healthy and eating at the Nebraska State Fair!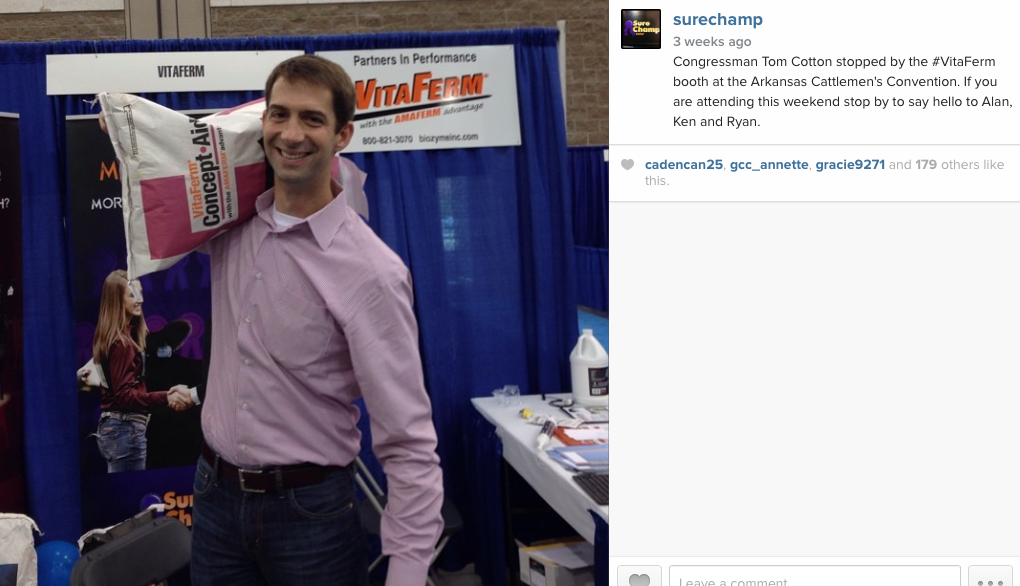 Congressman Tom Cotton stopped by the VitaFerm booth at the Arkansas Cattleman's Convention!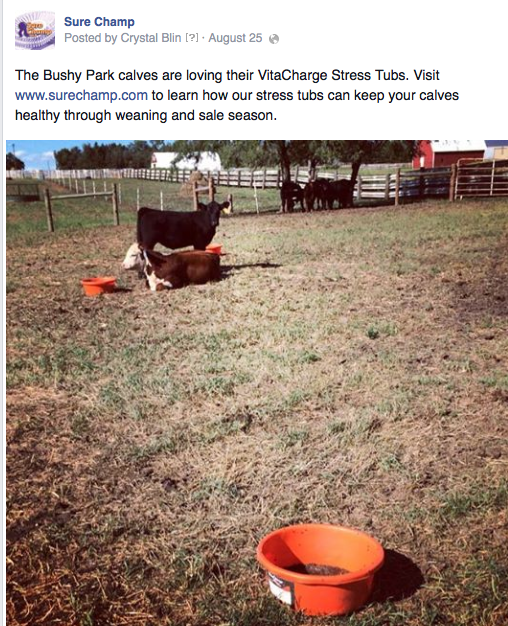 Bushy Park Farms in South Dakota know how to keep calves on feed with their Vita Charge Stress Tubs.
Send your photos to champ@biozymeinc.com or tag us on your social media and you may see your picture in next months best of the web!