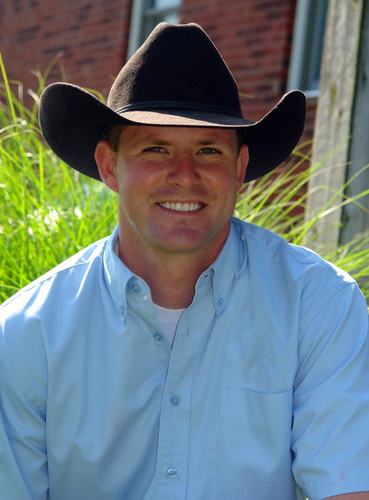 BioZyme Inc., maker of VitaFerm and Sure Champ, named Ben Neale as the new Kentucky and Tennessee Area Sales Manager. Neale will be working to provide customer support and assistance to the BioZyme dealer network.
"This is an exciting opportunity to join the BioZyme team," says Neale. "I am looking forward to helping producers build the best cattle possible while maximizing returns to their operations."
Neale was born and raised on a small cow-calf farm in southern Tennessee. For the last decade he has been involved in facets of the cattle industry ranging from purebred herd management to most recently as a private business owner focusing on direct marketing of feeder cattle. Neale holds a B.S. in animal science, M.S. in agricultural operations and management and an M.B.A., all through the University of Tennessee at Martin.
"Neale is an exciting addition to our team. His knowledge of the cattle industry and passion to help customers achieve their goals will be extremely valuable. We are excited that our continued growth in Kentucky and Tennessee has allowed our company to place a full-time Area Sales Manager in this territory," says Lisa Norton, Vice President of Sales and Marketing.
Neale resides in McMinnville, TN. In addition to managing his own cowherd, Neale is involved in numerous industry groups including National Cattlemen's Beef Association's Young Producers Council, Five Nations Beef Alliance and his local county cattlemen's organization.
Ben can be contacted at bneale@biozymeinc.com or (816) 344-5873. To find a dealer near you click here.