Sure Champ is excited to once again be sponsoring the Buck Cattle Fall Premier Sale Livestock Judging Contest.
Date: October 19, 2013, at the Red Barn just north of the Ranch on Highway 70
Time: Registration will begin at 7:30 a.m. at the judging site
The contest is for individuals. There will be six cattle questions, some with questions, no reasons. There will be 3 Divisions: 4-H/FFA, Junior College & Senior College. Prizes will be awarded to the Top 5 contestants in each division before the Fall Premier Sale. Lunch will be provided at the Ranch before the sale.
One $500 Cash Drawing will go to an individual's Junior or Senior College Team. Team's will be given an entry for team member registered in the contest, no matter the placing. The more members a team brings the greater the chance of winning the cash award!
Please contact Brenda Buck at brenda@buckcattle.com for more information.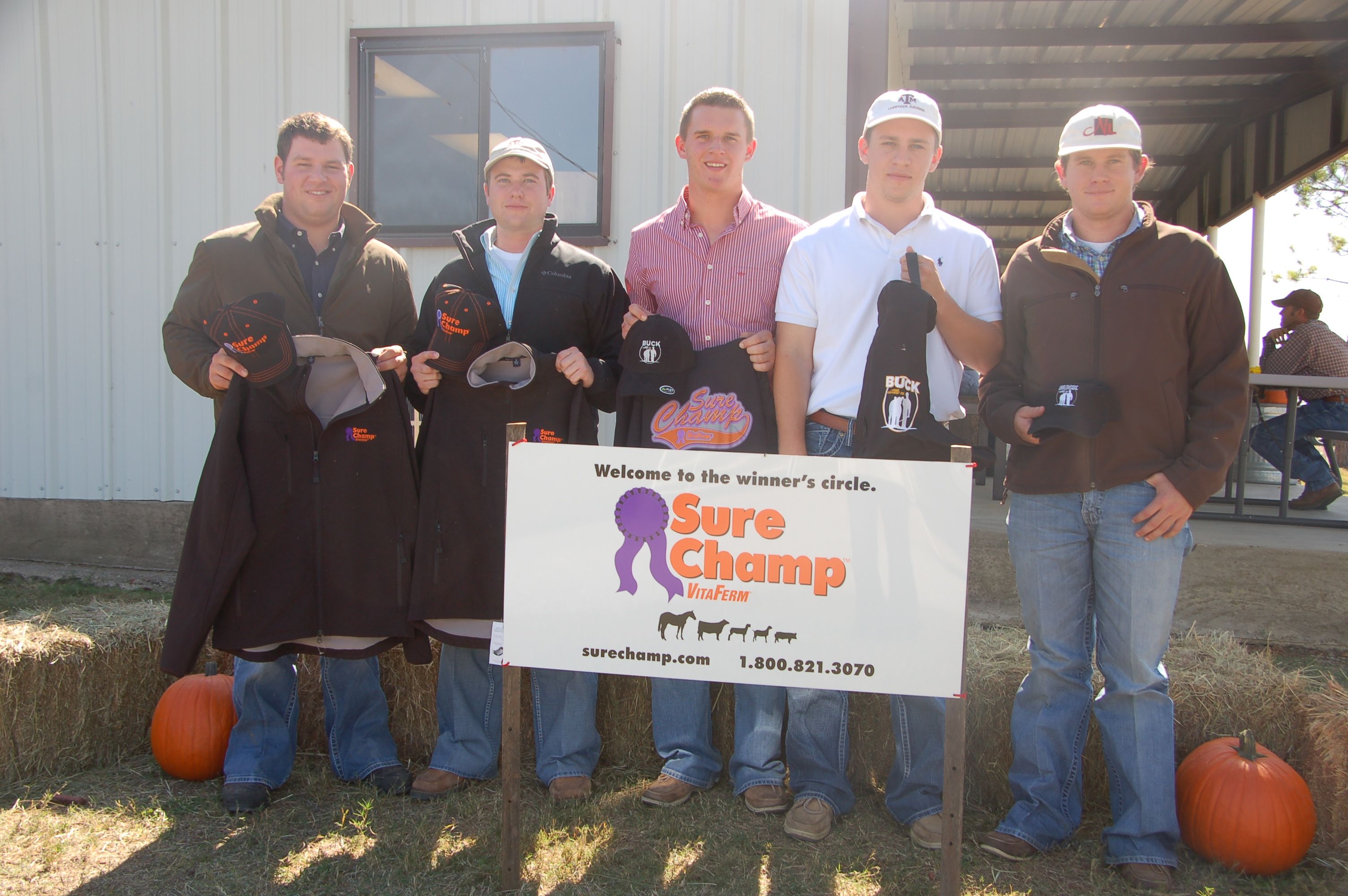 2012 Senior College Winners