Have you heard about the FFA Rewards Program? It is an easy way for your local FFA chapter to put some cash in their pocket.
How the program works.
1. Incorporate Sure Champ into your feeding regimen. Sure Champ is a natural supplement that helps promote digestive health, stimulates appetite and keeps your livestock eating during stressful situations such as heat and travel to shows.
2. You can find your local Sure Champ dealer by using the dealer locator. If you don't have a dealer near you call 1-800-821-3070.
Look for these tokens
3. Start collecting Sure Champ $1 FFA Rewards Tokens found in specially marked Sure Champ bags and buckets. Remember each token is worth a $1 for your local FFA chapter. Check out the Sure Champ FFA Rewards Calculator below to see how much you could earn.
4. Complete the dealer and chapter information on the back of each token.
5. Send in your tokens with the Sure Champ FFA Rewards Submission Form, found at www.surechamp.com, by July 31, 2013 and we'll donate $1 for each token collected to the identified FFA chapter.
6. Click here for official rules and more information.
Use this calculator to figure out how much you can earn for your chapter. Last year we donated more than $300 to a single chapter in Oklahoma. That sure beats selling meat, fruit baskets or cookie dough.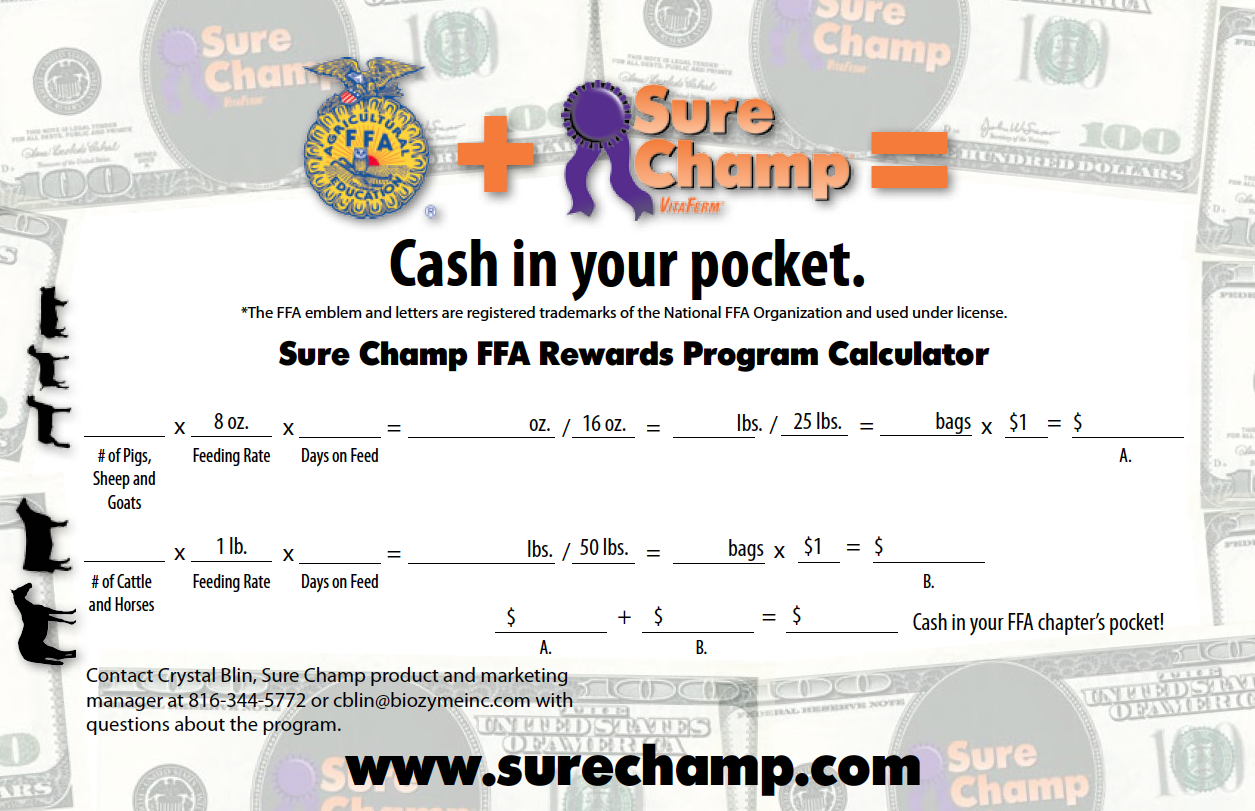 Click here for a printable version.
And don't forget to stop by out Sure Champ booth at the National FFA Convention.