Hello Livestock Enthusiasts,
While on the road, people are always asking "How do I become a dealer?" We hope to answer a few simple questions.
Elishia Carrillo, Customer Service Director at BioZyme Inc helped explain the process.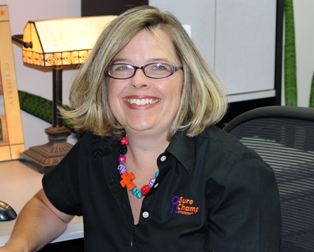 What are the steps?
1.Visit our webpage and go to the dealer page. There is a button at the bottom of the page that you need to click. It looks like this:

2. The information you enter will be sent to the Area Sales Manager (ASM) or Elishia herself.
3. They then work with you to determine if it is a good fit.
4. Once approved, you'll be sent a dealer application. Get that filled out and sent back to us.
5. Finally, after you go through a credit and reference check, you're ready to be a dealer!
*Elishia said that the process typically takes 2-4 weeks.
Who makes a good dealer?
Dealers who are willing to work with progressive producers – those looking for more out of their nutrition program.
Have the ability to help producers find profitability through animal performance.
What are the best selling points for Sure Champ?
We have a strong marketing campaign and support for junior activities.
We produce quality products that exceed producer's expectations.
Our product can unlock the potential of the producer's genetics.
Sure Champ improves feed efficiency and lowers production costs.
Sure Champ is good for the animal and good for the customer's bottom line!
Hope that helps!
Robin
P.S. – If you don't have a dealer near you, you can always buy Sure Champ where ever we have a booth this summer. Click here to see our schedule.