Every month we get so many great pictures from our customers and dealers we want to make sure you got a chance to see them. You'll see that all of our customers this month were hard at work making sure their animal's nutrition was at it's best. We hope you enjoy the pictures we have selected for this month.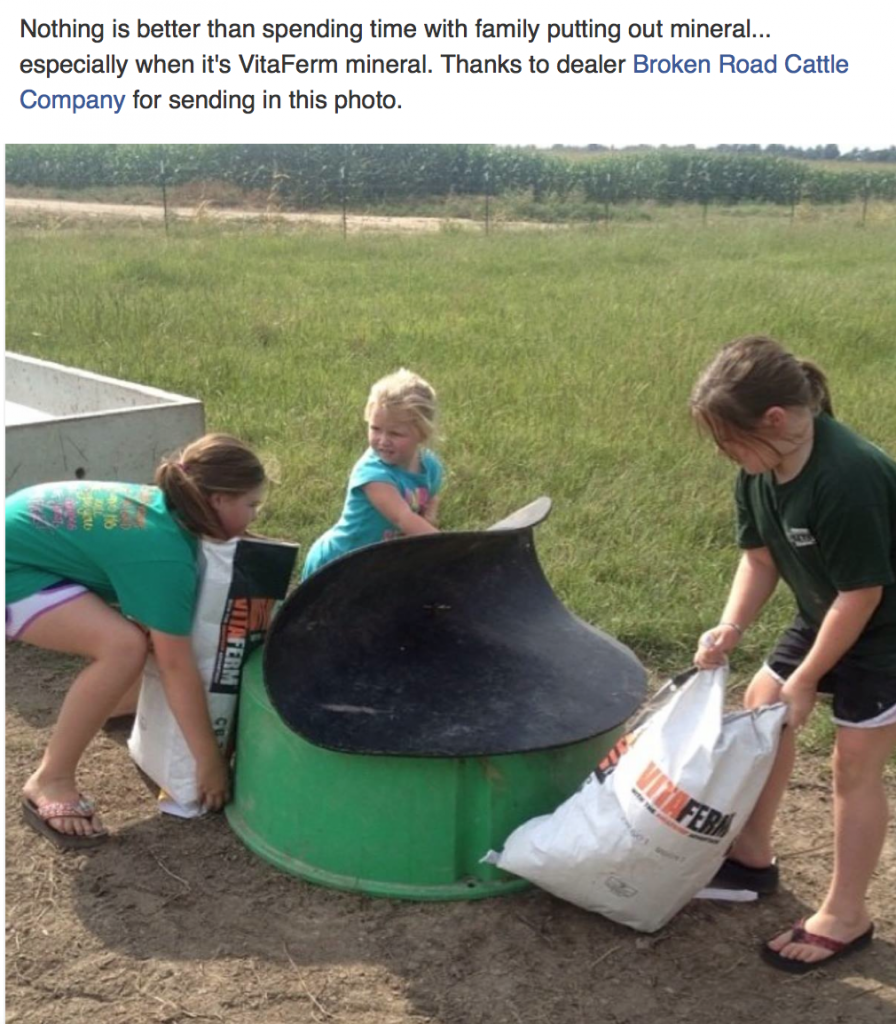 The girls at Broken Road Cattle are caught in action putting out VitaFerm mineral to their cows!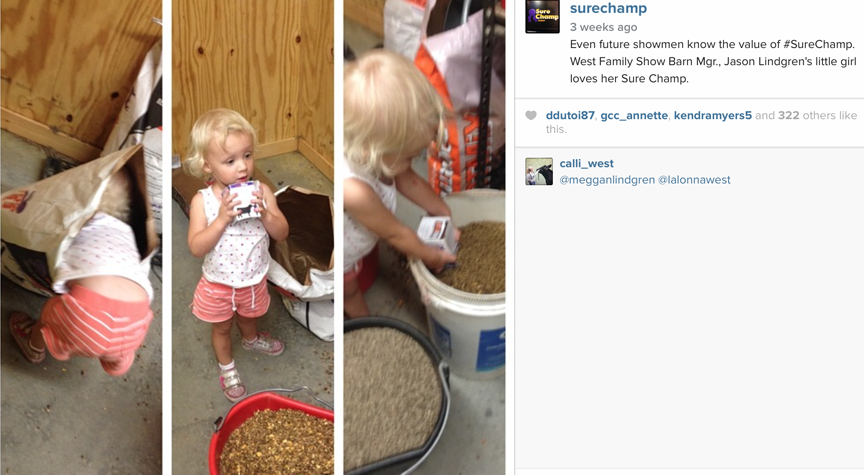 West family show barn manager, Jason Lindgren's daughter loves adding Sure Champ!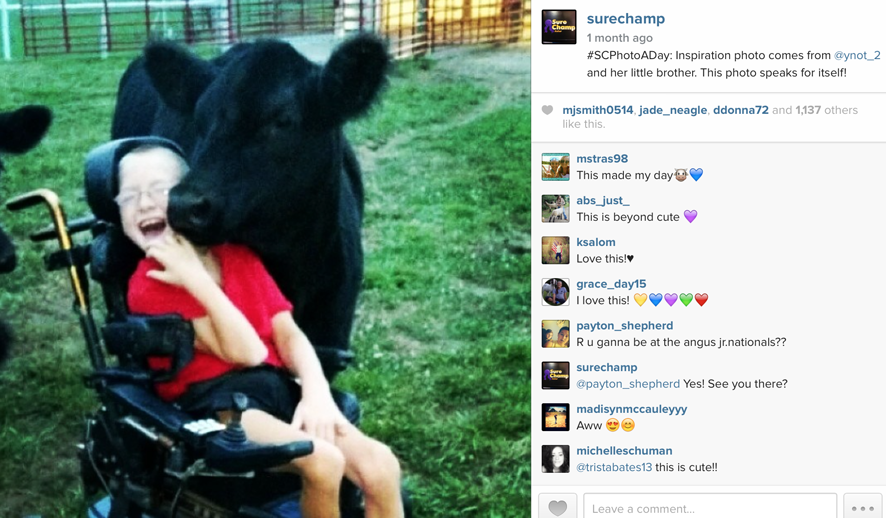 Thank you @ynot_2 for sending us this inspiration photo & congratulations on winning our photo of the day with this!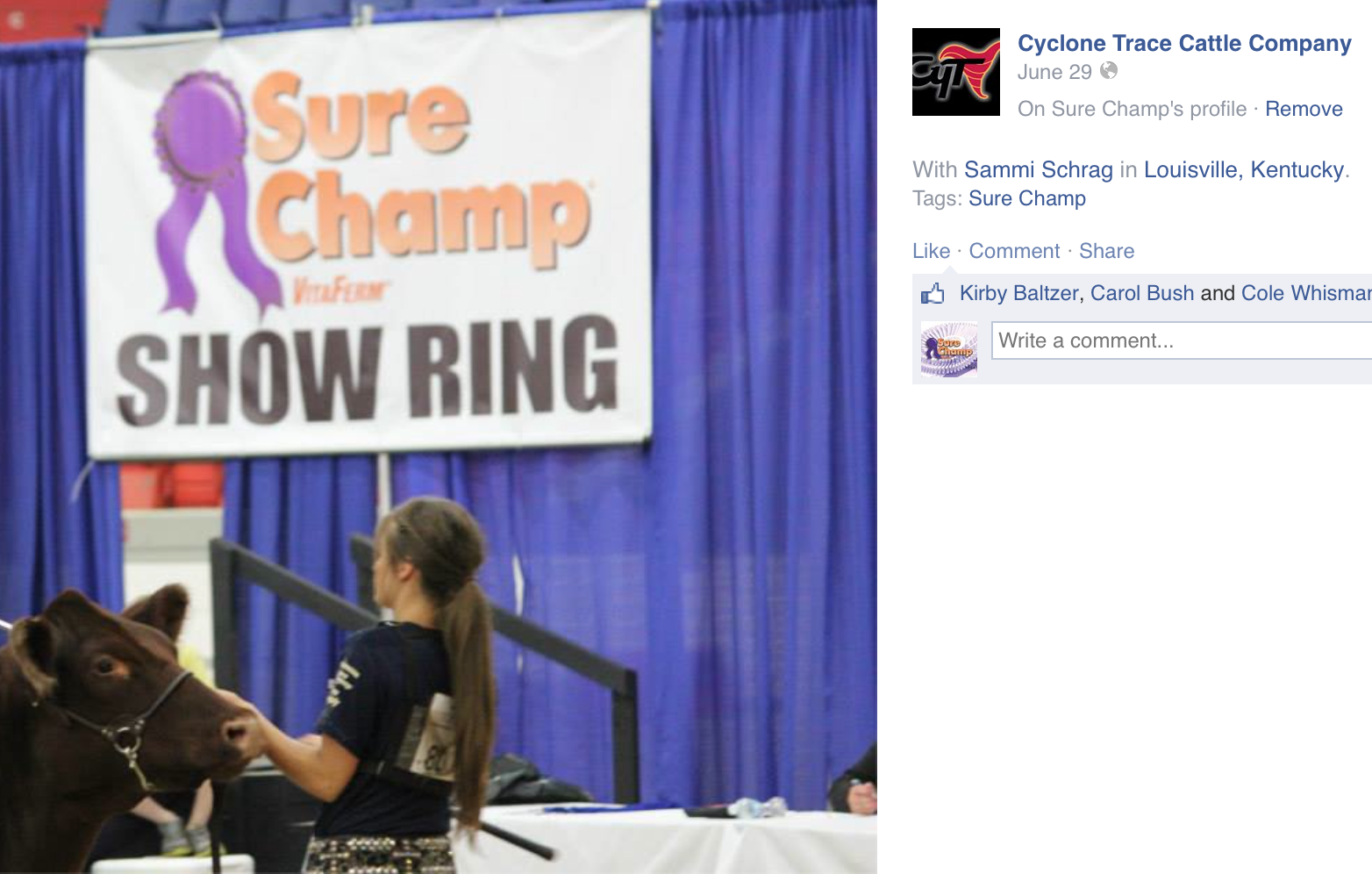 Thanks CYT for capturing this photo with showman Sammi Schrag showing in the Sure Champ ring at Shorthorn Junior National!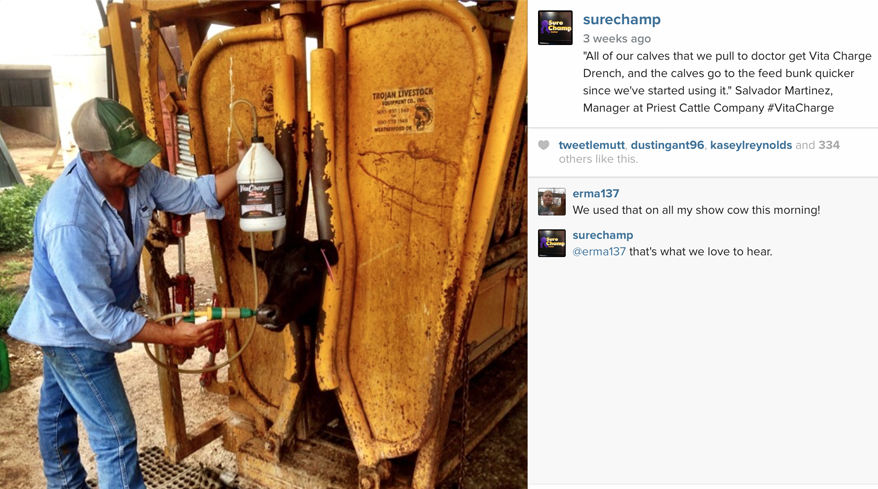 "All of our calves that we pull to doctor get Vita Charge Drench, and the calves go to the feed bunk quicker since we've started using it!" Thank you Priest Cattle Company for sending in this photo and quote from Manager Salvador Martinez.
Send your photos to champ@biozymeinc.com or tag us on your social media and you may see your picture in next months best of the web!