ATTENTION ALL PHOTO FANATICS!
It's time to bust out those smart phones and start snapping away. Throughout the month of July we are holding our own Photo A Day Instagram contest. In orer to play you much have the Instagram app on your iPhone or Android. Instagram is a social media platform where users take pictures, edit them and share these photos with their Instagram followers and on their Facebook or Twitter timelines.
When you participate in our challenge please include the hashtags #SCphotoaday and #SureChamp in order to win daily Sure Champ prizes. Below is the list of photos you'll submit each day. We'll have some daily winners, as well as an overall winner. Get your creative juices flowing and show us your photography skills!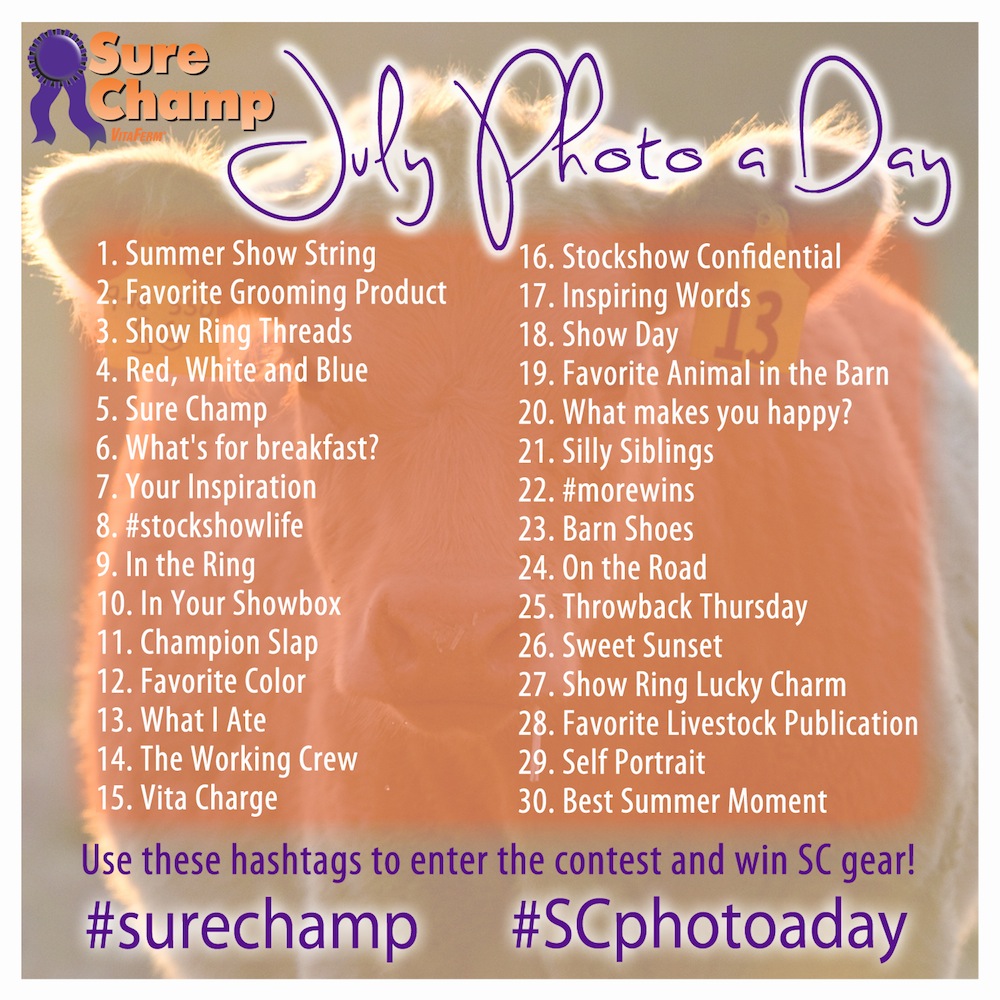 Remember to have fun with it and add the hashtags to enter! And don't forget to follow @SureChamp on Instagram to see our July Photo A Day Instagram images.
Good luck,
The Interns