CALLING ALL SOCIAL MEDIA GURUS!
Instagram, is a fabulous little app for your smart phone (iPhone or Android) or iPod. (If you don't already have it, we recommend you get it!) You can snap the photo, edit it, and then connect it to your Facebook or Twitter accounts.
In July we're scheduling our own Photo a Day, when you participate please include the hastags #SCphotoaday and #surechamp. Below is the list of the photos you'll submit each day, and the winner will receive a fancy Sure Champ prize.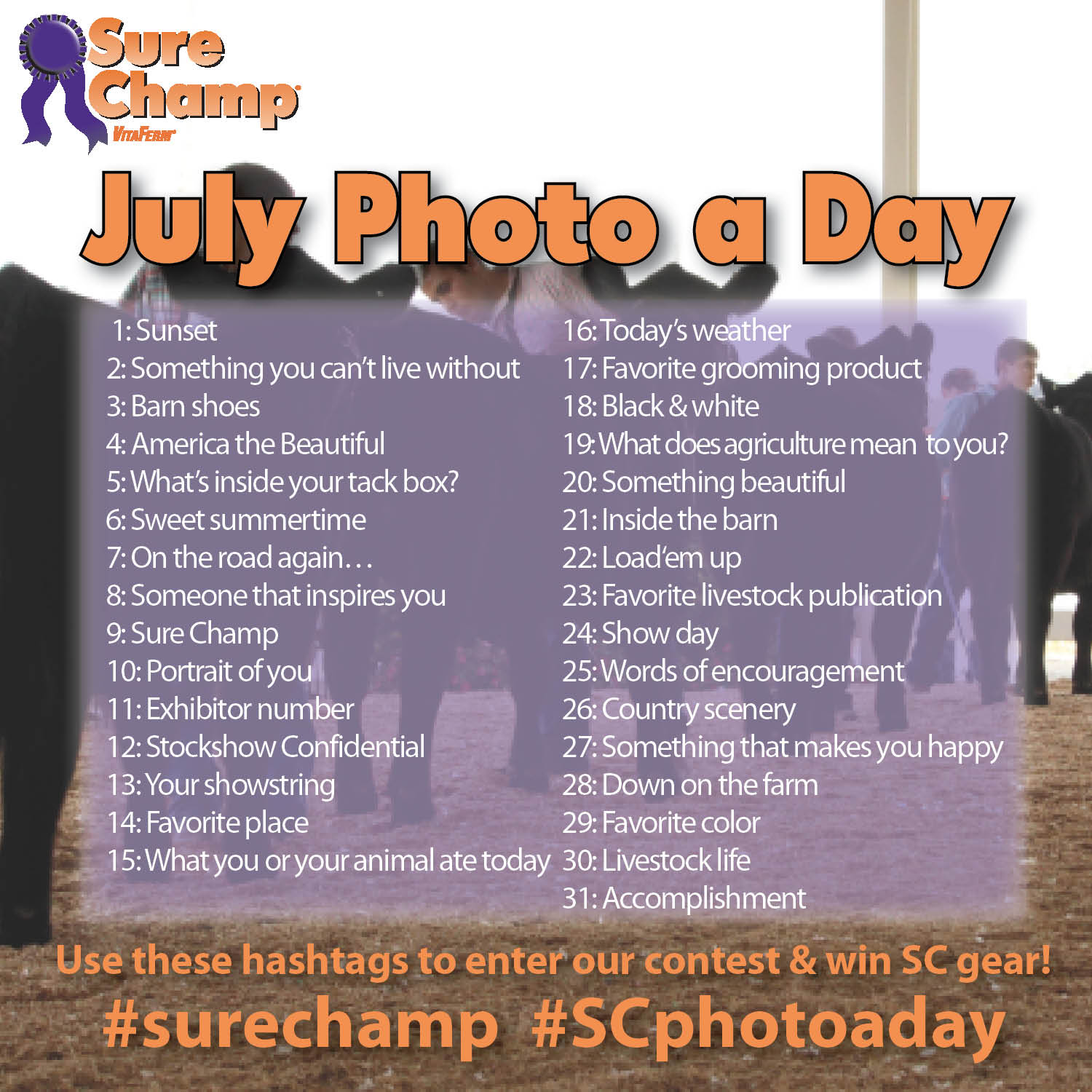 The contest starts tomorrow, so don't miss out! Even if you don't choose to submit any Photo A Days, make sure you follow us on Twitter at @surechamp.
Cheers,
The Interns