Every month we get so many great pictures from our customers and dealers we want to make sure you got a chance to see them. This month was especially hard to pick our favorites with so many events going on, but we hope you enjoy the few we have posted below.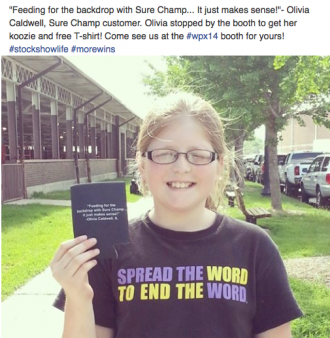 Olivia Caldwell showing off her Sure Champ koozie featuring her testimonial "Feeding for the backdrop with Sure Champ…it just makes sense!" at the 2014 World Pork Expo in Iowa!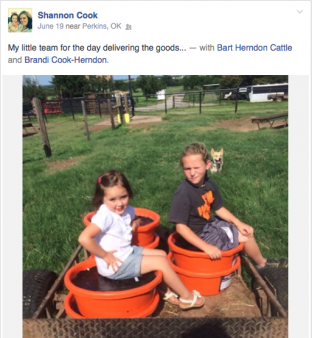 Thanks Shannon Cook for posting this picture of Brynna Herndon and Kennedy Vanzant  putting out Vita Charge Stress Tubs!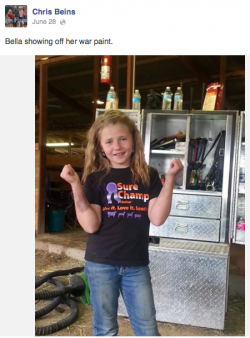 Bella Beins is rocking her Sure Champ shirt while at a show and showing off her war paint!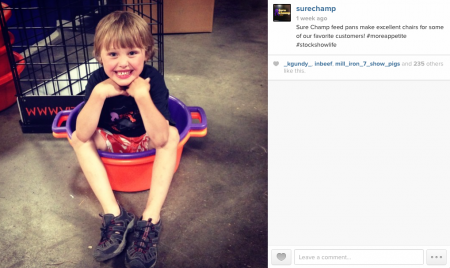 Kai Thomsen decided a Sure Champ feed pan makes a great chair during a long week at Maine Junior Nationals! Don't forget to attend the Sure Champ Nutrition Clinics at Angus and Hereford Junior Nationals to win your own Sure Champ Feed Pan.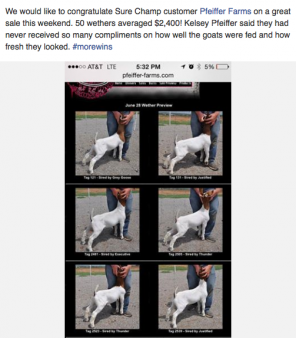 Pfieffer Farms shared great news about their success with Sure Champ Goat product!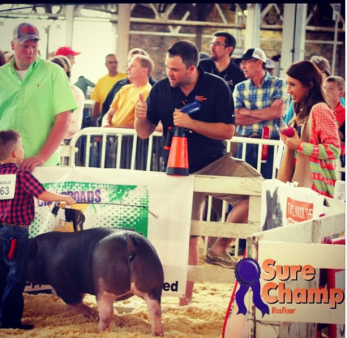 A proud Dad moment for Jason Lackey at World Pork Expo as he watched his son show his pig!
Send your photos to champ@biozymeinc.com or tag us on your social media and you may see your picture in next months best of the web!