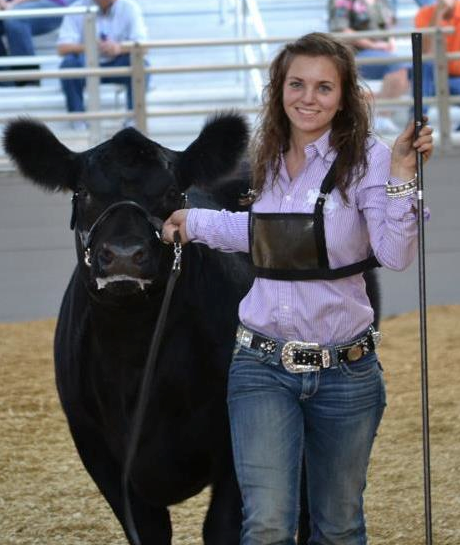 We are excited to welcome Gabrielle Lemenager to our Junior Spotlight. The first time I met Gabrielle I could tell that she was very intense and passionate about the cattle industry. I have witnessed her incredible work ethic payoff both in and out of the showring. Even though Gabrielle has had a lot of success, I think what draws people to her is her kindness and want to help others succeed.
Tell us a little bit about yourself and family.
I am from Clifton, IL, and with my dad, Bob, and siblings Dillon, Dalton and Maria, we run a purebred cattle operation. Currently, I am a freshman at Lake Land College, and a member of the livestock judging team. I am also on the Illinois State 4-H Judging Team, where we will be representing Illinois at the national contest in November.
Where does your passion for showing cattle come from?
Showing became a passion after I showed my first county fair steer at the age of 5. Us kids have always been around stock whether it was breeding or trading cattle. My first show heifer was a big pet, Belle, and although the banners were great she was what I loved the most. Watching my older brother, Dillon, having a lot of success early on in his show career made me want to be successful like him.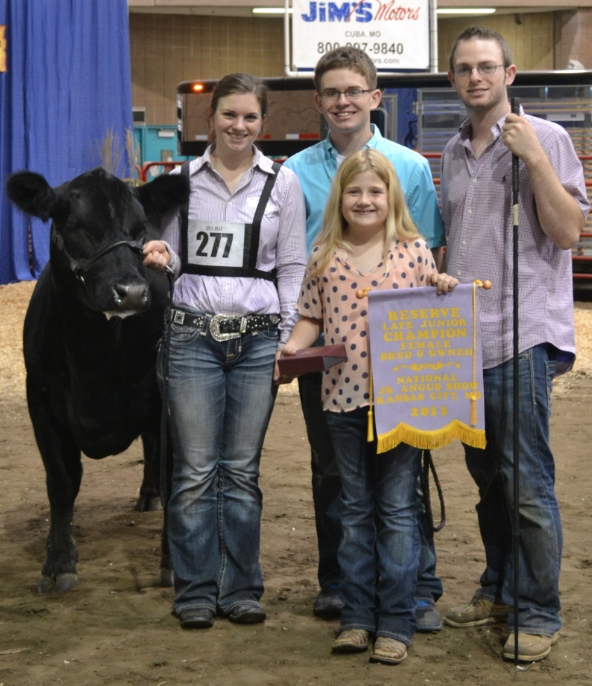 What is your favorite part of attending shows?
Getting to meet up with all my friends from around the country, and taking a look at their livestock is my favorite part. I always look forward to show day. The feeling of being out in the showring is incredible. You are excited, focused and nervous all at the same time. After you have spent so much time at home working on your livestock and then finally getting the chance to be in the ring is the best feeling.
What have your goals been in the showring over the years?
I have always wanted to win a division at the National Junior Angus Show, and I now have been able to accomplish that. This year I was also Reserve Supreme Heifer and Champion Land of Lincoln Heifer in the junior show. The Land of Lincoln banner was a big deal because all your friends from Illinois are there watching and cheering you on. The people that we show with in Illinois are one big family.
I would love to make it to the Top 5 in the National Junior Angus Showmanship Contest.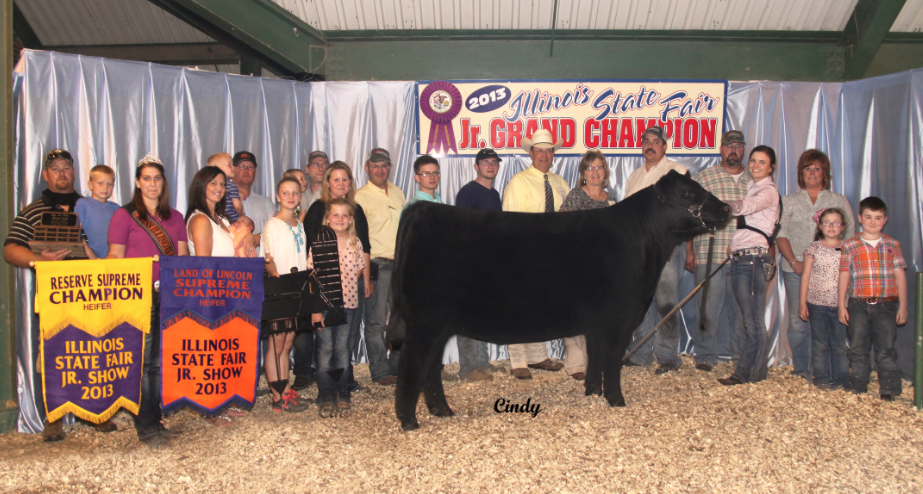 You have been a VitaFerm customer for many years, how have the products helped you succeed?
We have been using Sure Champ for close to seven years. We have noticed a lot better appetite, better hair quality and most importantly the cattle always want to eat on the road. We also use the Concept-Aid mineral on our cows. There have been a lot of things that we have cut out of the ration over the years, but we could never go without Sure Champ.
Do you have any superstitions in the barn or showring?
I always show with a black show stick. Also, this year I have only worn two show shirts. Sometimes I'm convinced that people looking at the backdrop pictures think that I don't have any other clothes to wear.
What advice do you have for other junior exhibitors?
Stay focused and keep your eye on the goal, and use your contacts. Also, if you need help ask. Showing is all about family, both your immediate family and your show family. I couldn't do it without them. Hard work and teamwork will get your far.