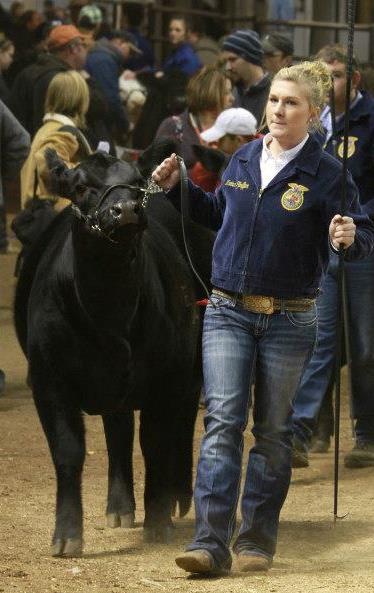 This month we are excited to feature, Sure Champ customer, Karisa Pfeiffer. Karisa has worked hard for her success in both the goat and heifer showrings.
Tell us a little bit about yourself.
My name is Karisa Pfeiffer and I'll be a senior this coming year at Mulhall-Orlando High School. I have a brother and a sister who have helped me tremendously throughout my showing career. I show Angus heifers and doe goats. I started showing heifers when I was about 4, but didn't get into the goats until I turned 9. My family and I have developed a large operation, Pfeiffer Farms, centered around junior projects. We have four live goat sales and nine online sells every year.
2. How did you get into showing and what do you show?
Showing cattle has been in my family for generations, but when I turned 9 I wanted to do something a little different. When I was 8, my dad bought a Pygmy goat, to keep the ringworms off our heifers. I really enjoyed that goat. After a lot of begging, I talked my dad into buying me two goats. He bought me one doe and one wether, and I fell in love with the project. Since then, it has only become an even larger part of my life.
3. You've had a pretty good spring so far. Tell us about that.
I have been truly blessed this past year. Starting at our district show, I was named Grand Champion Doe Kid, Supreme Champion Heifer, Reserve Supreme Heifer, and Breed Champion Hair Sheep. As we moved onto the Oklahoma Youth Expo all my work started to pay off. I was again named Grand Champion Doe Kid and also 5th Overall Doe Kid. I won the Angus Heifer Show, and then was awarded Reserve Supreme Heifer. The luck didn't stop there, I also won the first ever Hair Sheep Show at the Oklahoma Youth Expo. I set three goals this spring, and I am over joyed to say I accomplished all three of them, and then some. As great as the showring has treated me this past spring, I hope to keep the lucky streak up!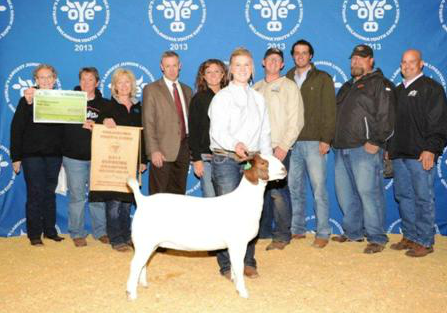 Grand Champion Doe at the Oklahoma Youth Expo.
4. What has been your most memorable win?
One of my most memorable wins, was winning the Oklahoma Youth Expo Master Showmanship two years in a row. Winning it once was an absolutely incredible experience, but twice was unbelievable. It was an amazing experience.
5. Tell us a little bit about your experience with Sure Champ.
We have been using Sure Champ in cattle for almost three years, and a few months in the goats. We have seen great improvements in keeping our cattle and goats on feed. One of the biggest improvements has been keeping the wethers, that were just weaned, on feed.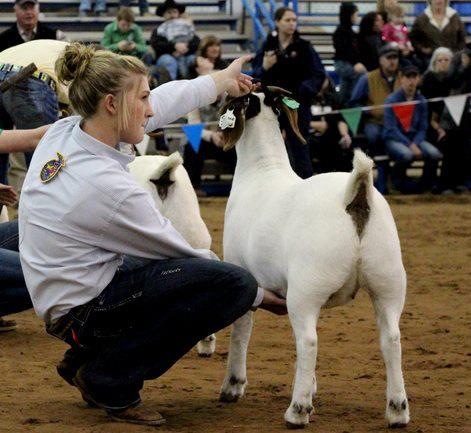 6. What the one piece of advice that you could give to people showing cattle or goats?
The only tip I could give anyone showing cattle or goats is to work at home. You have to work everyday , and give 100% everyday.  Neither shows or showmanship is won the day of the show.  Everything you do leading up to show day is what counts.
7. Do you have any good luck charms or superstitions?
Who doesn't have some silly superstition? I wear the same shirt and jeans every time I show. The goats have their own outfit and cattle have their own outfit. Just ask my mom, I never mix them up! My heifers also have their own halter that they show in and my does have their own chain. It may seem crazy, but it just doesn't feel right without those two things!