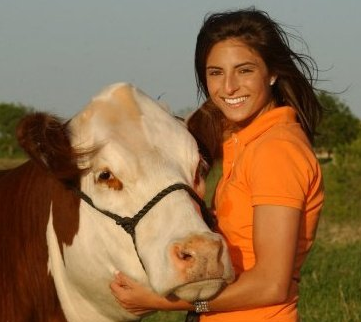 In this Junior Spotlight we are featuring longtime VitaFerm customer Kirbie Day. Kirbie has always been a strong competitor in the showring. However, it has been especially fun to watch Kirbie now on the selling side of the business and working towards helping other junior have the same success she worked so hard for.
Tell us a little bit about yourself?
My name is Kirbie Day, and I am from Waxahachie, TX. I began showing cattle at the age of 9, and spent the last 13 years showing Hereford cattle at the state, regional and national levels. I graduated from Texas A&M in 2012, and this spring I will be entering TCU's nursing program.
This past year you have reached a number of your goals. Tell us about that.
This past summer I won the Bred-and-Owned Show at Hereford Junior Nationals. It was bittersweet and a sigh of relief at the same time to go out with a bang. Also, this year at the National Western Stock Show we raised the Reserve Champion Polled Female. NWSS has never been a show that I've done especially well at, however it was very rewarding to watch our customers have that much success. Denver is like the Super Bowl of cattle shows. It was very humbling.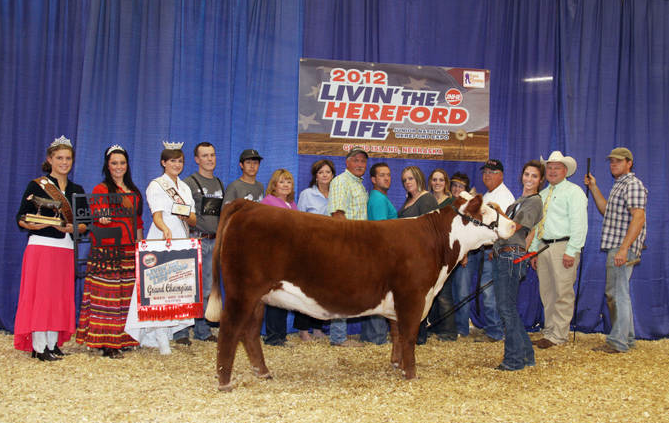 You also recently watched another one of your customers have a huge amount of success at the Texas majors.
Yes, Abby Geye bought a heifer from myself out of the Cowtown Lights sale in March 2012. Abby and her heifer were Triple Crown winners, winning Fort Worth, San Antonio and Houston and the Supreme Champion Heifer in the Houston Junior Heifer Show. It has been so rewarding to watch Abby. At San Antonio only the breed champions receive the $10,000 scholarship. I was reserve 3 or 4 times, but never got that big scholarship. I was very proud of Abby accomplishments.
Abby is an amazing showman, and a sweet girl that works so hard. It is awesome to see someone so young have that much drive. It makes me smile to see my customers do so well.
Now that you are on the selling side of the business what are your goals?
My family, and Mark Kelly of Rainbow Cattle, are an important part of my team. We want every mating to achieve a quality animal. It is great when those animals excel in the showring, but I really want to make sure that those cattle will also perform in the pasture for our customers.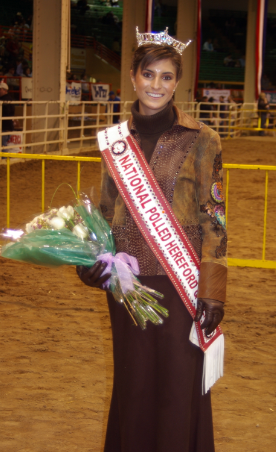 What has been your experience with VitaFerm and Sure Champ?
We have been strong believers in VitaFerm products for the past 10 years. We do a lot of flushing and embryo work in our cowherd and we have definitely seen an increase in the number and quality of eggs per flush with the VitaFerm Concept-Aid mineral. We not only use Sure Champ in the show barn, where we see strong appetites and more freshness on the heifers, but we also use Sure Champ in our creep feed. I can definitely tell once the calves are on Sure Champ because they have so much more bloom.
When you were showing did you have any superstitions or show day rituals?
I had a State Fair belt buckle that I won with once, and from then on a had to wear it showing. Also, I have a pair of lucky jeans that I wear when showing. I sometimes even wore them on test days at school for extra luck!
What advice would you give to other juniors?
Hard work does pay off. Have fun out there; otherwise you won't enjoy the experience. And make a lot of friends.