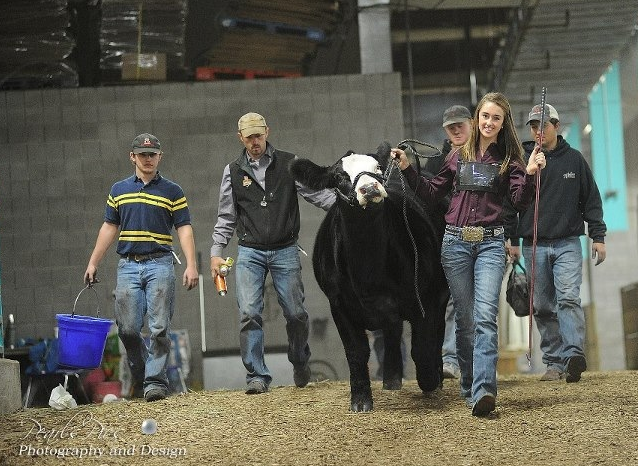 In this Junior Spotlight we feature Sure Champ customer Kylee Sigmon, from Berryville, AR. Kylee is no stranger to the showring and can be found showing throughout Arkansas and across the U.S. exhibiting her Simmental cattle. Recently, we saw Kylee at the American Royal where she won Champion Simmental Heifer in the junior show.
Tell us a little bit about yourself?
I am the 15-year-old daughter of Mike and Lisa Sigmon. My parents, younger brother, Logan, and I run a cow-calf operation of about 75 Simmental influenced cows. I own 20 head myself. I started showing when I was eight years old. I am very active in the Arkansas Jr. Cattlemen's Association, and I have attended 20-plus jackpot shows every spring for the past three years. I have also shown on a national level with the American Jr. Simmental Association. I have attended the last four AJSA national Classics.
How did you get involved in showing?
Mom my, who is originally from Indiana, was very involved in showing livestock when she was in 4-H and FFA so it is something that just seemed natural for me to get into as well. I am thankful that my parents bought me my first show heifer and got me involved in showing. I have been able to meet people from all over the nation at different cattle shows. These are some of my best friends even though we live hundreds of miles apart. I have developed a passion for showing cattle that I can't describe, and only those who share this passion can understand.
Who is someone you look up to or is a role model for you?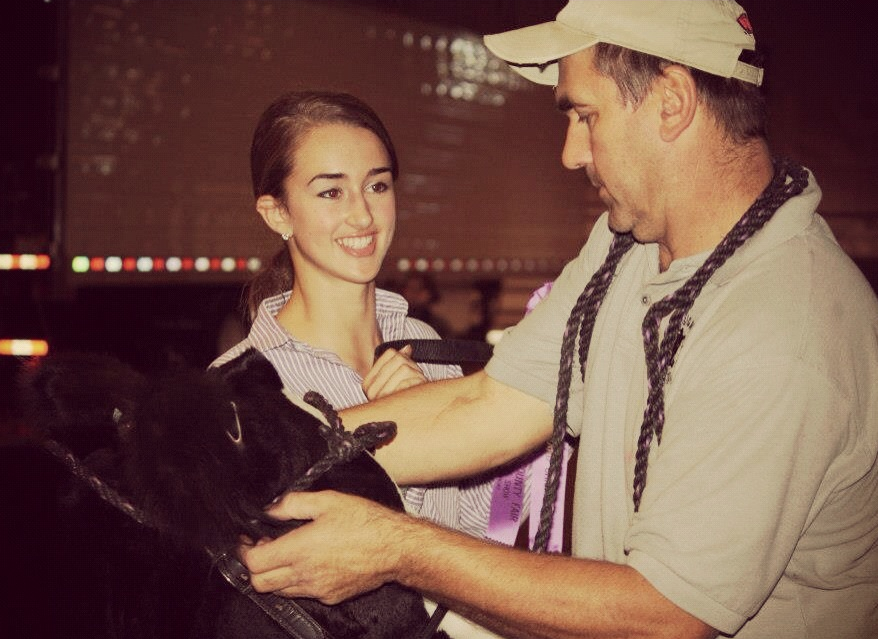 I can't say that I have one role model because I really have two, my parents. They are the two people that have helped get me where I am today. They have been so great to support me in anything I want to do, but without just giving it to me. Instead, they have pushed me to be the best I can be and to work for what I want to get. Because of them, I have learned to be responsible and to take care of things on my own. My parents are two of the hardest working people I know. They both have fulltime jobs, but somehow they find the time to take care of our farm and help my brother and I with anything we need.
How long have you been using Sure Champ and what are the biggest benefits that you see from the products?
We have been feeding Sure Champ to our show stock for three years now. I think that the biggest benefit is that it keeps our cattle from losing their appetite when we are traveling for 12 weekends in a row during jackpot season. This can be a really stressful time for them, but since we have started feeding Sure Champ we haven't had any big issues with our cattle not eating.
What is the most valuable piece of advice you have ever been given?
As cliché and cheesy as it may sound, the best advice I have ever received is just to do the best that I can. Too many times I went somewhere with a goal to just beat one person in particular instead of just striving to do what I could do. I definitely learned my lesson because having goals like that makes you get distracted easily, and not perform at the best of your abilities. After receiving that piece of advice, I found myself enjoying competitions much more because I was just doing what I came to do instead of focusing on one or two specific people.
What has been your most memorable win and why?
My most memorable win was just last week. I was blessed with being able to win the Junior Simmental Show at the 2012 American Royal, and to represent the breed in the Supreme Heifer Drive. It was one of the best feelings ever to know that all of my hard work all year had led to me winning a national show. Without a doubt, that champion slap and handshake is one of the best experiences anyone who shows will ever have.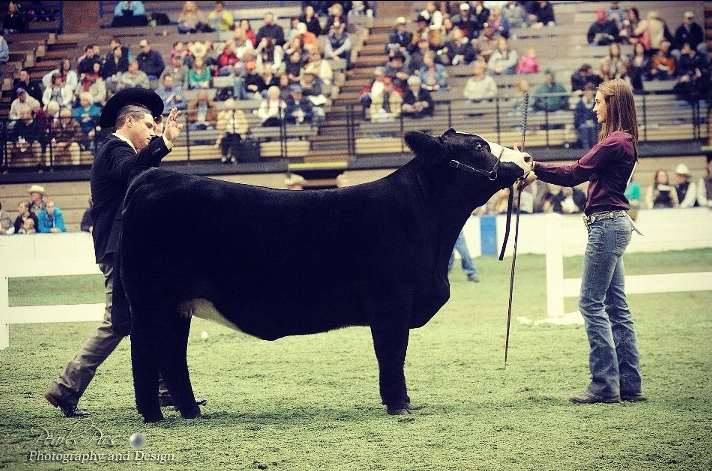 What are your future plans?
I have not completely decided on everything, but I know for sure that I want to go to college at Oklahoma State University. Right now I plan to major in Animal Sciences with a minor in Ag Communications. After finishing school I would like to reside in Oklahoma or Arkansas and to have a Simmental/commercial cattle operation of my own.