They say that some people succeed because they are destined, but most because they are determined, and Miss Macy Perry is a perfect example of this. Few can match the heart and soul of this young showman and agriculturist and it is because of this that we are honored to feature her in our Junior Spotlight. – Britney Creamer
Tell us a little about yourself.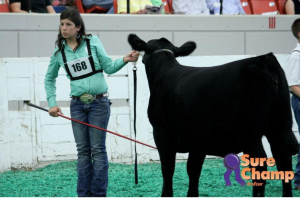 I live in Prather, CA located in the foothills of California with my little brother, mom and dad. Currently, I am a senior at Clovis East High School. I am greatly involved in the Clovis FFA and the California and National Junior Angus Associations. I am currently the chapter Vice President for Clovis as well as the Vice President for the CJAA. I have just recently finished my livestock judging career at Clovis finishing 5th high team in the state. I am also very involved in academics in Clovis East, striving for a 4.0 that I have been able to achieve. I will be graduating soon and am very excited for the next chapter of my life.
What species do you show and who has influenced you most in your show career?
I show registered Angus cattle. I started in the breed when my parents gave me my first cow when I was a one-year-old. And someone who has influenced me the most would be my older brother Austin. When I was a kid I always looked up to him trying to match everything he did. When he got into showing, that's what I wanted to do, too. He always did it himself and now when we go to NJAS we all do it as a family and he always comes along to help. He showed me what hard work can turn into and I strived for the success that he was able to achieve.
Tell us about the success you have had this year.
This year I have had success in FFA , with my livestock, and at school. This year I competed at my last county fair and was named the Reserve Grand Champion Lamb and Senior Round Robin Winner at The Big Fresno Fair. As well as I had the chance to serve California FFA as a delegate at National FFA Convention and attend the Sacramento Leadership Experience. In school I have recently been named one of my class's Valedictorians, Principles Medallion, and CEHS Top 3 Girls.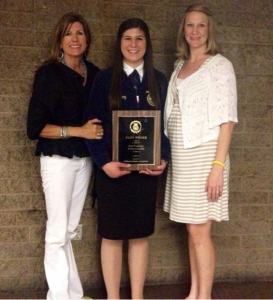 Tell us about your recent success in FFA?
Recently in FFA, I was fortunate to win the State Beef Production Proficiency. This is a proficiency that is based on my cattle project as a whole. It includes the scoring of my record book, my proficiency application and my interview. This process took a lot of work but it was an award that was one of my goals in FFA to accomplish and fortunately I was able to do just that.
How has Sure Champ helped you achieve success in the showring?
I first started using Sure Champ in 2011 after winning a bag at the National Junior Angus Show and now with Associated Feed being the west coast distributor I can buy it easily. I use the Sure Champ top-dress, Vita Charge stress tubs in every pen and Vita Charge paste (transitioned to Vita Charge® Gel July 2019)when we are on the road. I also use a beef feed from Associated Feed called Rival Beast and Base that was developed by Blaine Rodgers and has Sure Champ in the feed. With the use of Sure Champ products I have noticed a positive difference in the hair coat and appetite of my cattle and know that now they are more competitive in the show ring because of this product.
What are your future plans?
Late summer I will be moving to Oklahoma to attend Oklahoma State University and major in Animal Science with a Pre-Veterinary option. I would like to judge meats, horses and livestock while at OSU and be very involved in any agriculture extracurricular activities and programs as well.  I also hope to run for the National Junior Angus Board of Directors. The NJAA has done so much for me and I would like to have the opportunity to give back and serve the programs and its members. Following graduation I will attend vet school and specialize in reproduction physiology. I hope to have a practice that will involve my family once we are all done with school.
What advice would you give to others that hope to become successful not only in the show ring but in FFA like yourself?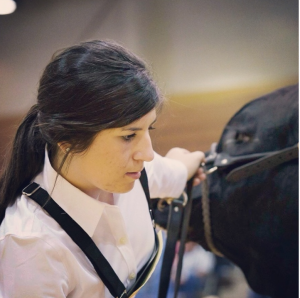 Find the species that you love showing or that FFA event that you love competing in and work your tail off. If you are dedicated and work really hard, success will happen no doubt about it. Part of the enjoyment of my success has come from doing it as a family. We love what I call "windshield time" and the hours we spend in the truck heading to a show in California or driving clear across the country to the next junior national show has created memories I will never forget. The success has been great but the people and places along the way have been tremendous. I have found success in a species of livestock and different FFA sectors because I had a goal that I wanted to accomplish so I worked hard and it has helped me become who the person I am today.
Anything else you would like to add.
I want to thank my family. My family is the most important aspect of my life. They are always supporting me and helping me achieve my goals. I would not be where I am today without them. There is a quote "You don't choose your family. They are God's gift to you, as you are to them." – Desmond Tutu. My family it truly the best gift I have ever received and I wouldn't trade it for the world.