"The older you get the more you realize that it isn't about the material things, or pride or ego. It's about our hearts and who they beat for."- R.A. The livestock industry is filled with great young people and individuals that strive to better not only their lives but the lives of others and our Junior Spotlight feature, Maddy Udell does just that. Maddy lives to be an inspiration to her peers and young people and at the end of the day serves as an inspiration to even older generations than herself. To use only one word to describe her would NOT be significant enough as she lives her life in a way that is indescribable and admirable. We are proud of Maddy and her accomplishments in and outside of the showring and feel privileged to feature her in our Sure Champ Junior Spotlight.
Tell us a little about yourself.
My name is Maddy Udell, and I am from Sioux City, IA. I'm 18 years old and currently a freshman at Oklahoma State University dual majoring in Ag Communications and Ag Business. My parents are Bret and Becky Udell and I have a brother named Mitchell who is 22 years old. I have been involved in the livestock industry my entire life and showing cattle is something I am very passionate about.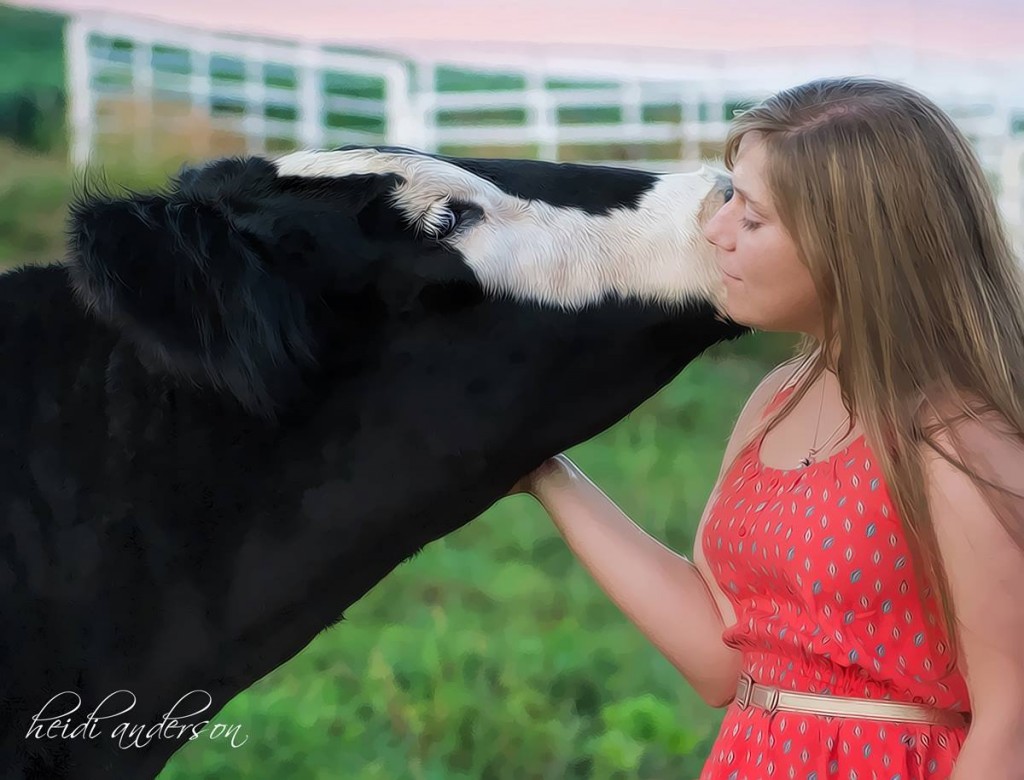 Do you have a favorite quote or words you live by?
"If you ever feel like giving up, just remember that somewhere out there is a little girl watching you who wants to be just like you. Don't disappoint her." – Unknown
I think this applies to a lot of people in the cattle industry. I know when I was little I had several role models of my own and I can only hope to be a role model for girls starting out showing now.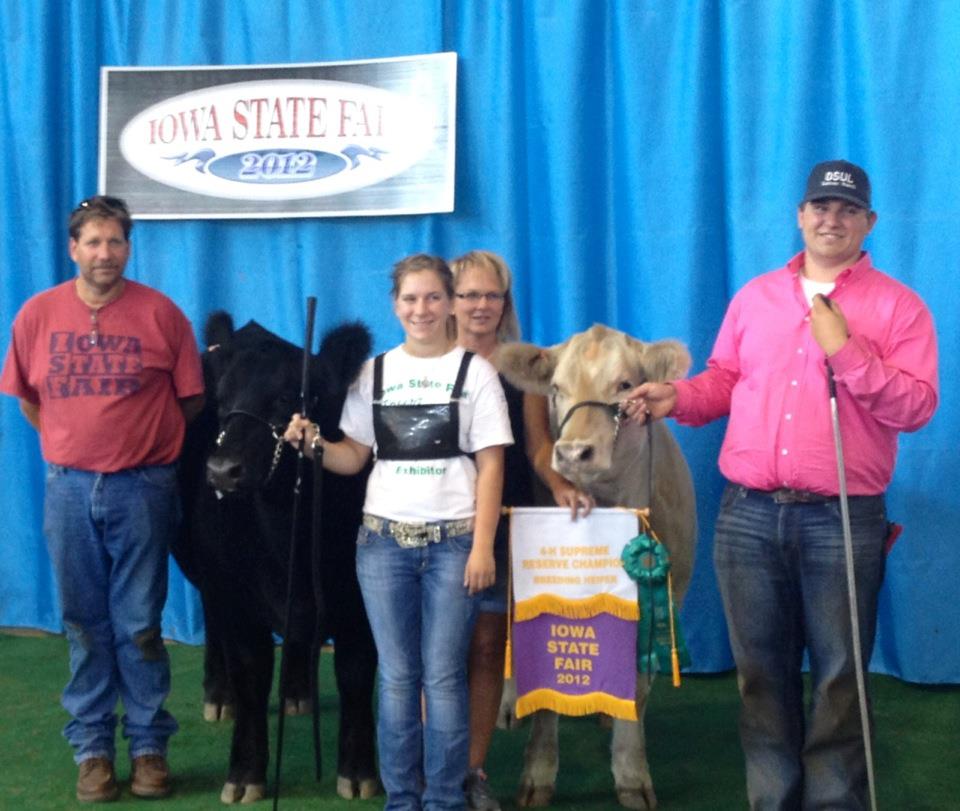 Tell us a little about the photography you do.
I have enjoyed taking pictures for a long time. Last December I decided I wanted to take it further and create a business out of it. I started Mind's Eye Photography and have really enjoyed it. I mainly focus on livestock photography and ring shots, but also do family, child, and senior photography. The past couple years I have been an intern on and off for Legacy Livestock Imaging and am working for them this fall as an intern at the Kansas State Fair and Kansas Junior Livestock Show.
Tell us about the success you have had this year.
We had a great summer. I attended two junior nationals including Maine/Chi/Shorthorn, and Simmental. At Maine/Chi/Shorthorn I had Reserve in my division in the Chi Heifer Show and 4th in my division in the Mainetainers. At Simmental Junior National I was 8th and 15th overall in the Foundation Show. The highlight of my summer however, was the Iowa State Fair. I exhibited the Supreme Champion 4-H Heifer with a foundation Simmental. I also exhibited the Champion Foundation and Purebred Females in the Open Simmental Show and the Champion Angus in the 4-H show at the Iowa State Fair.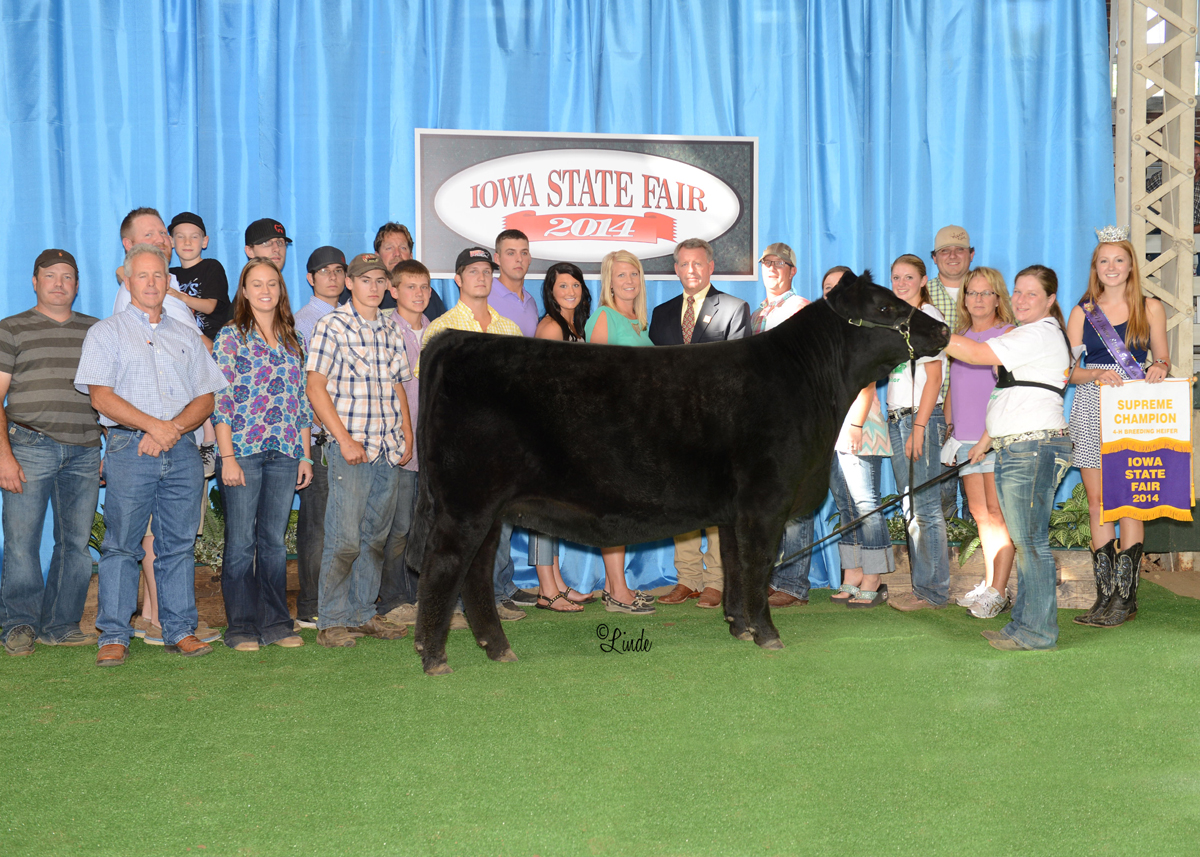 How has Sure Champ helped you achieve success in the showring?
We feed sure champ to almost everything that goes through the barn and it has helped us keep heifers on feed and get the heifers to the optimal weight and condition to show.
When you aren't showing livestock what do you enjoy doing?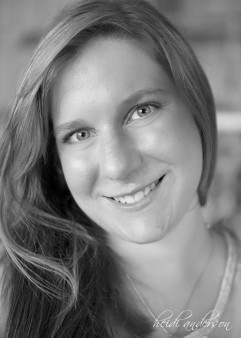 When I'm not showing cattle I enjoy taking pictures, helping with our sale, and hanging out with friends.