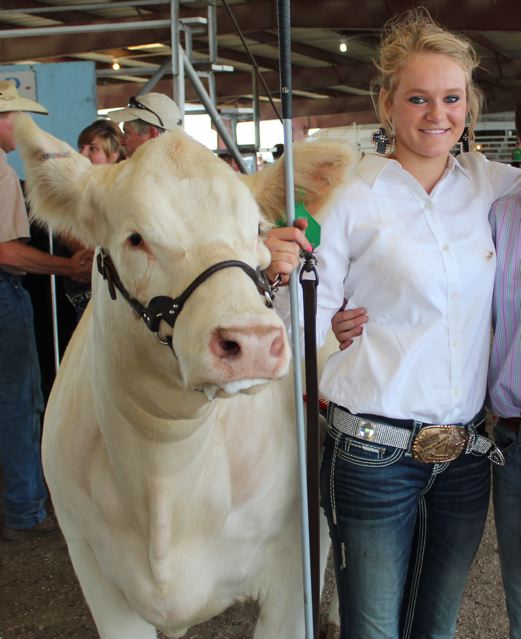 If you make the rounds on the show circuit you've probably seen Taylor before. She shows multiple breeds and has become one to watch in the showmanship ring. At only 15 years old she still has quite a few years of competition left in her. We are proud to have Taylor as a Sure Champ customer and excited to see what future successes come her way.
Tell us a little bit about yourself.
I am 15 years old, and live with my parents Greg and Tammy Goering, and brother, Trenton, in McPherson, Kans. We live on a diversified farming operation, which includes wheat, corn and soybeans along with back grounding calves and a cow/calf operation.
I started showing at the age of 7 with pigs. However, after one year I switched to cattle. It was my dad that got me showing, he showed when he was younger.
Share a little bit about the success you have had this year.
I have had a fantastic year showing—it will be hard to match it again. I attended three junior nationals this year, Maine-Chi, Angus and Charolais and at each one of them there was a highlight with my heifer or in the showmanship and team fitting competitions.
At the Kansas State Fair I had Reserve Supreme Heifer with my Chi and third overall with my Charolais. In addition, my market heifer was Fifth Overall Market Animal. Two weeks later, my Chi heifer was Supreme heifer at the KS Junior Livestock Show. At the American Royal earlier this month, I won my age division in showmanship and then went on to be selected overall Champion Showman. I also just returned from NAILE where I won the Junior Charloais Show. This entire year has been memorable– I can't really pick out a single event but all I know is I had a year to put in the books.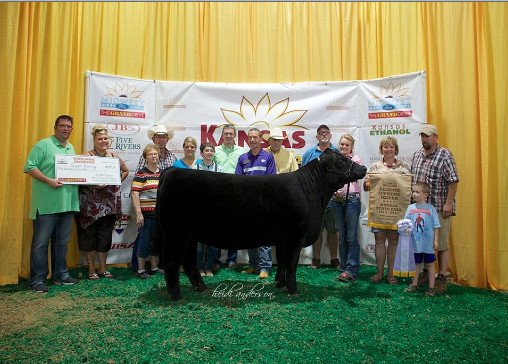 What is a pet peeve of yours in the showring, and what is one piece of advice?
Biggest pet peeve in showmanship would probably have to be when my calf is stubborn and doesn't like to lead or cooperate. The best advice I can give is to become invisible out in the ring by being relaxed and showing your animal off. It takes a lot of work at home before the show.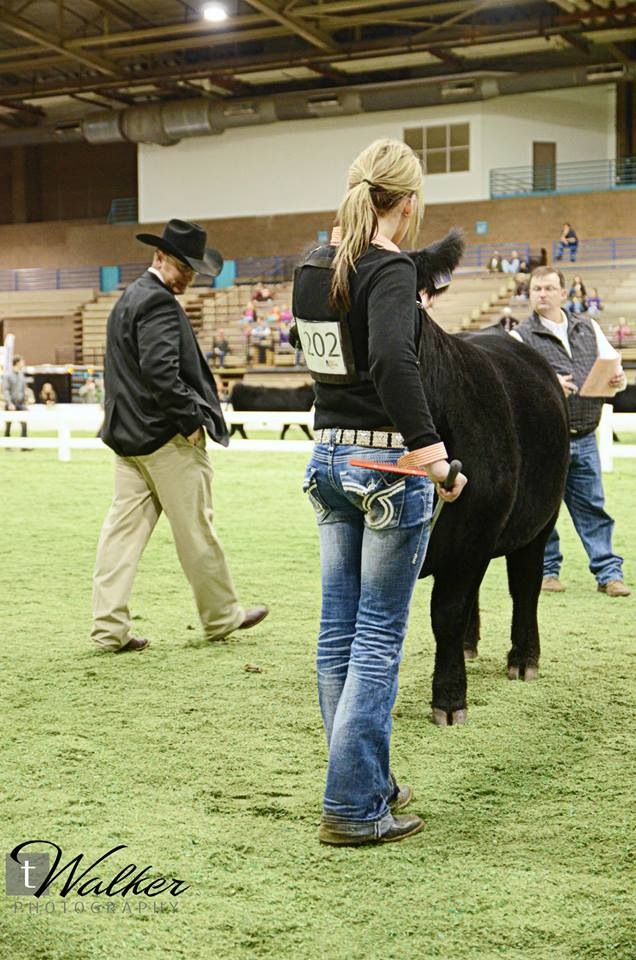 How has Sure Champ helped you achieve success in the showring?
I feel that feeding Sure Champ daily to my show calves improves their performance while providing important vitamins and minerals. The first thing the calves do when taking them out of the cooler in the evenings is walk to the Stress Tubs and lick them before going to drink water.  We also use Vita Charge a couple of days before shows to keep them eating and drinking well.  We've been believers in Sure Champ products since learning about them at the Chi-Maine Junior Nationals in Kansas City in 2011.  In fact, my dad is now a dealer for Sure Champ.
Do you have any show barn or show day good luck charms or superstitions?
My "good luck" charm is to not carry $50 dollar bills at a show especially on show day. We heard from someone that if you carry $50 dollar bills than it's bad luck. We never thought it was true but one show we used the "trick" and did well. Since then we will not carry $50 dollar bills on show day, and we make sure none of are crew has any fifties.
What goals have you set for yourself this year?
The goals I've set for myself are to keep pushing forward, do well in school and the showring, and continue to be successful in showmanship.