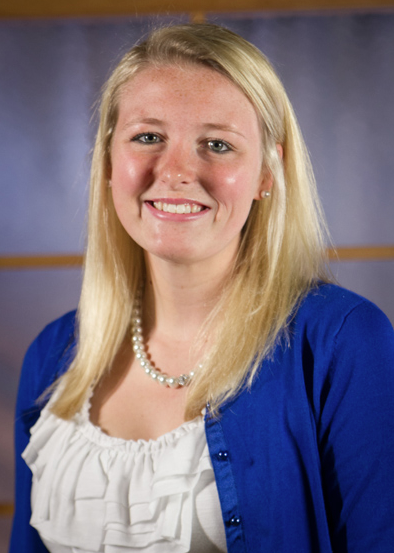 We've got a big announcement at BioZyme and we've been anxiously waiting to share the news. On May 13 we'll have a new arrival in the office. Kelli Fulkerson will be joining our team in a new Dealer Support Coordinator position. Check out the official press release below, and welcome Kelli to BioZyme.
Fulkerson joins BioZyme team as Dealer Support Coordinator
BioZyme Inc. maker of VitaFerm® and Sure Champ®, has named Kelli Fulkerson as its new Dealer Support Coordinator. Fulkerson will be providing customer support and assistance to the BioZyme dealer network.
"The network and connections BioZyme has with the animal agriculture industry is exciting," says Fulkerson. "I am looking forward to helping our current dealers grow, and expanding our dealer network in to new territories."
Fulkerson's passion for the livestock industry derives from her pervious experiences as a National Beef Ambassador, National Collegiate Agriculture Ambassador, Michigan FFA State Officer and interim editor of Tri-State Livestock News. This May, Fulkerson will be graduating from South Dakota State University with a double major in animal science and agricultural communications with a focus in public relations.
"We are extremely excited to have Kelli in our new Dealer Support Coordinator position," says Lisa Norton, BioZyme Director of Sales and Marketing. "We will be able to offer even more support to our dealers in terms of marketing and training with Kelli on board."
Fulkerson grew up on a small-diversified crop and livestock operation in Southwest Michigan. She spent her summers showing livestock including sheep, hogs and cattle while assisting on her family's farm. In her free time she enjoys competitive shooting sports and spending time with friends and family.
For more information on the VitaFerm® line of products or to find a dealer near you visit www.vitaferm.com.