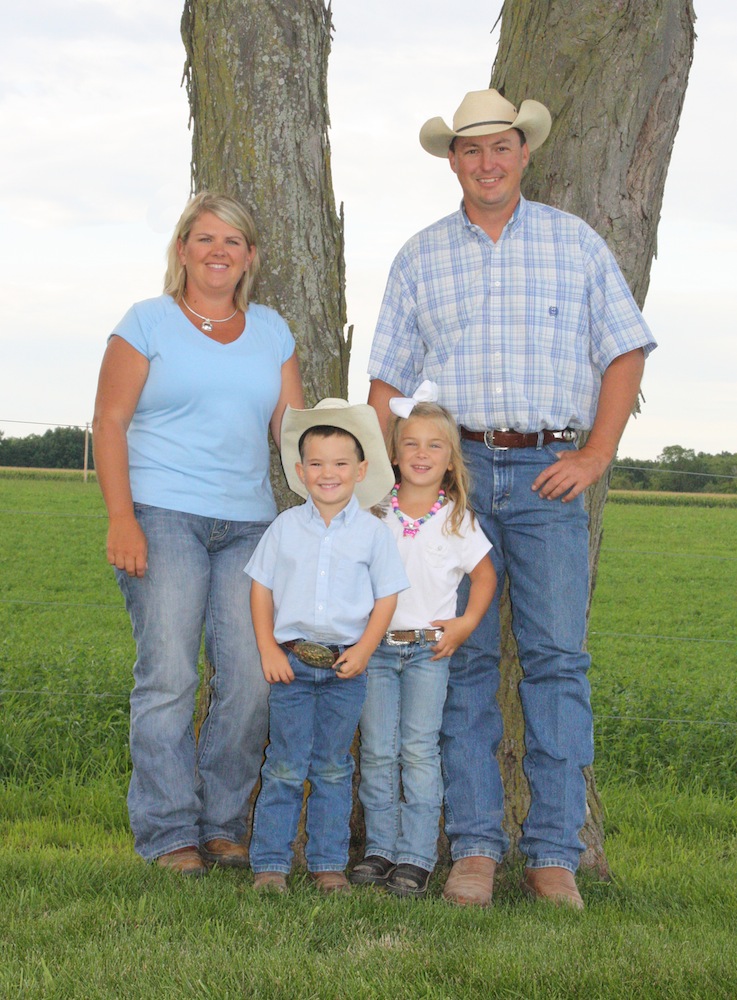 Tom and Tammy Boatman share deep roots in the Hereford breed. Both were born into the cattle industry and have continued to stay true to where they came from. Tammy is a fifth generation Hereford breeder from Plain View Farms that originated in 1918, and Tom is a part of the third generation on the Boatman Family Farm but was the first of his family to show cattle. In June of 2011 Tom and Tammy joined Perks Ranch as managers. Eight years prior to joining Perks Ranch they were managers at JWR Land & Cattle Company in Georgia. Tom and Tammy have twins, Kade and Kendall, who will begin showing next year.
As members of the Junior Hereford Association both were very successful. When asked about their most cherished moments during their junior show career all were at the National Junior Hereford Expo. Tom's most memorable moment was winning Reserve Senior Showman and Tammy's was winning Premiere Exhibitor her last five years as a junior, Premiere Junior Breeder her last four years as a junior, and topped it off with Champion Senior Showman. Needless to say these two are familiar with the large amount of work that it takes to be a successful showman.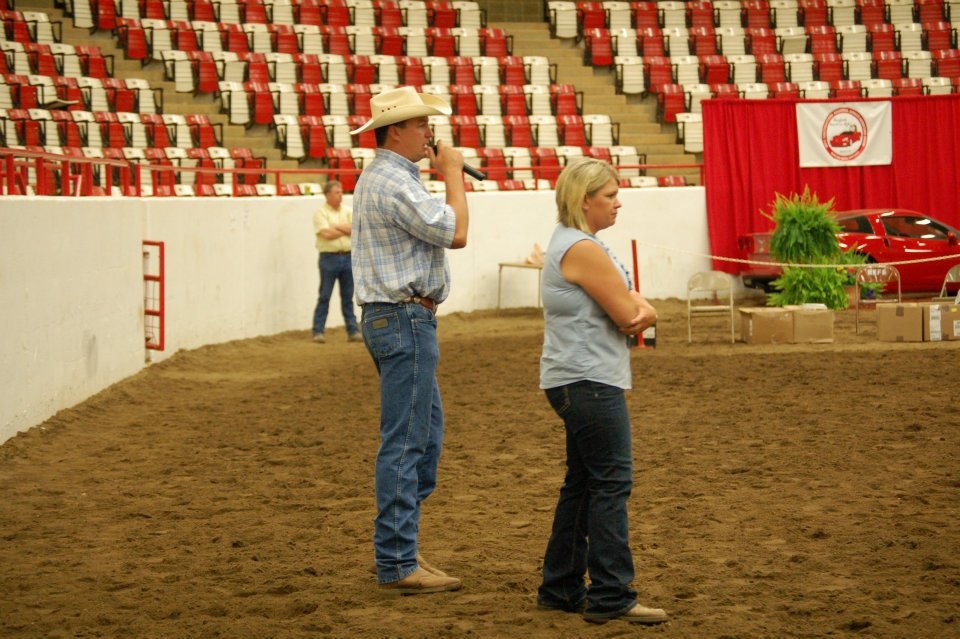 How does it feel to come back and judge showmanship for the breed of cattle you showed growing up and now raise?
We are very honored to be asked to come back and judge at the National Junior Hereford Expo. We are also excited and looking forward to working with such a great group of kids.
Has having your own children changed your views on showmanship or showing cattle in general?
Our children will start showing next year, and we are sure we will have lots of new emotions as parents. As of right now our view on showing cattle is that it is one of the best things a parent can do with their kids to teach them responsibility, commitment, determination, work ethic and the list goes on.
What advice would you give to the exhibitors planning on competing in showmanship at the Hereford Junior National show?
Relax, stay calm, be yourself and handle whatever situation arises with confidence.
What is the number one mistake that you see showmen doing that you wish you could change?
We feel that the number one mistake that we see young kids making is that they get nervous and start picking at their animal's feet too much and don't leave themselves enough room.
Do you ask questions when judging showmanship? If so how should the showmen prepare for them?
We do like to visit with the kids if time permits when judging showmanship. The questions we ask really have no right or wrong answers, just opinionated questions that let us see how they communicate under pressure.
The best preparation is to just relax and be yourself.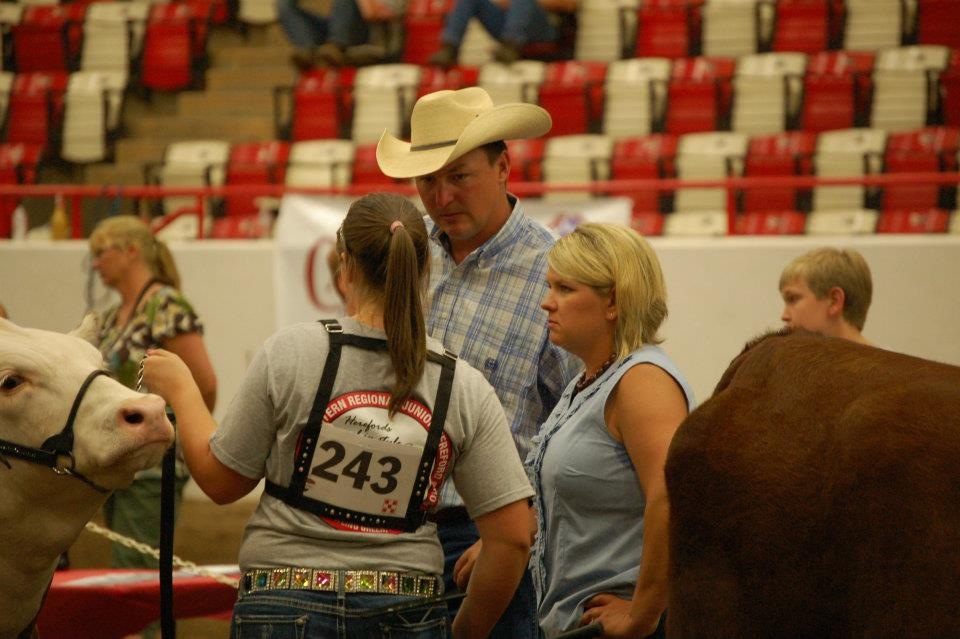 From your years of experience running a successful show clinic what would you consider to be the key to show ring success?
Do your homework at home and plan ahead.  Feeding, rinsing, brushing, blowing, and working with your animal at home setting up all needs to be done ahead of time at home to have success in the show ring.
Growing up in the show ring, what is the one piece of advice you wish you could go back and give yourself?
Even though winning is fun, remember to cherish the people you meet and knowledge you gain along the way.  These things will have as much to do with your future as anything.  Try to get involved in the extra activities at Junior National too.