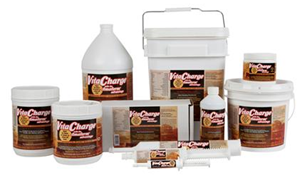 In order to increase brand awareness of Sure Champ® and Vita Charge®, BioZyme Inc. has established the Sure Champ® Vita Charge® Mini Internship Program for college students. The selected interns will not only be ambassadors for our brands, they will also aid in the marketing and sales of Vita Charge® as they attend livestock events and communicate with their peers.
Selected interns will purchase Vita Charge® from BioZyme at dealer pricing, resell the product and keep their earnings. Interns will be responsible for setting their own price and collection of money. All product must be paid for upfront, and whatever profit earned they will keep.
In addition to selling, the chosen interns will work with our marketing team to increase brand awareness surrounding Sure Champ® and Vita Charge®, and serve as a spokesperson for our brand through social media and attending events.
To read the full details and view the application requirements please click here. The deadline for applications to be received will be September 16, 2013. For more information contact Crystal Blin, Sales and Marketing Coordinator, at cblin@biozymeinc.com or 816.344.5772.