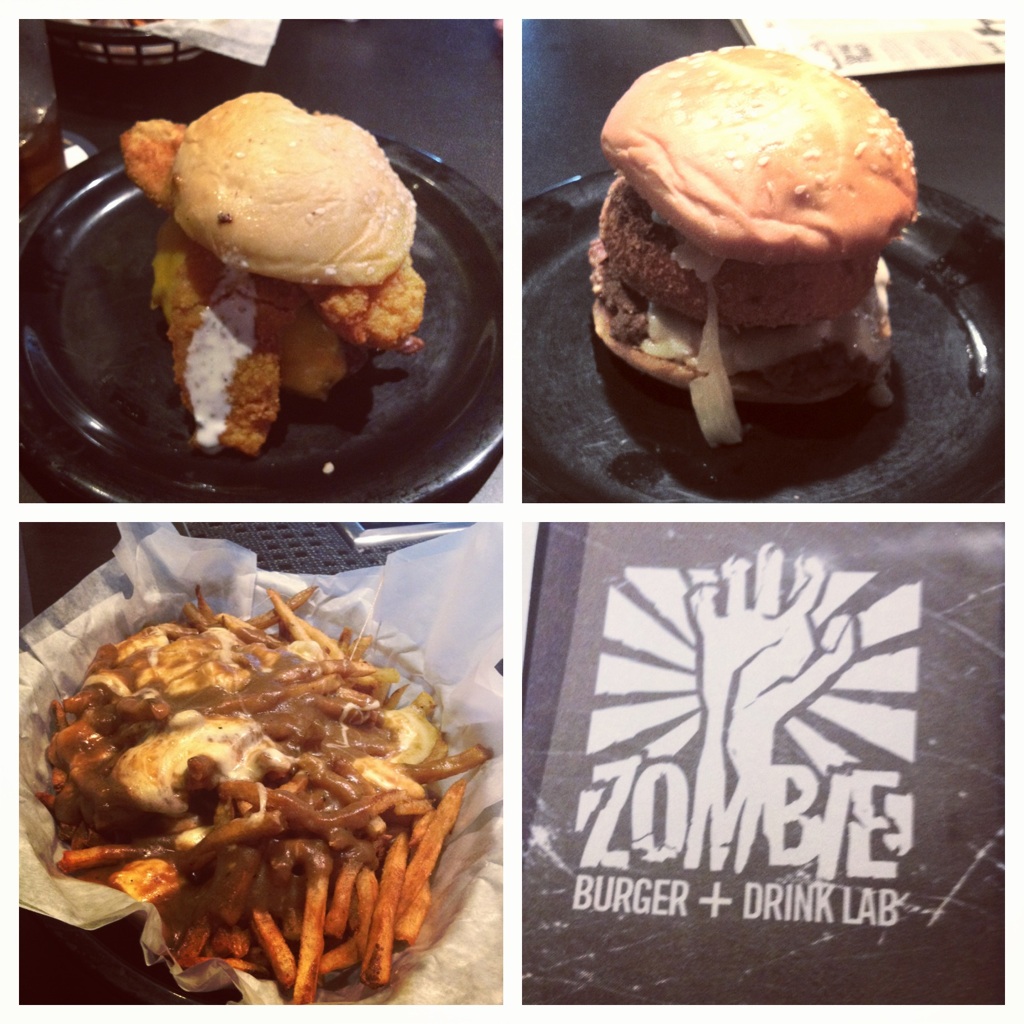 Project Nemesis, Envy Corpse, and Dawn of the Dead to most people conjure images of blood, guts, and horror movies rather than their true identity in down town Des Moines. Zombie Burger is an eclectic restaurant that is well known for its extensive and interesting burger menu. The Sure Champ team decided that we needed to do some investigating while at the 2013 World Pork Expo into what Zombie Burger was really all about!
You better not be afraid to get a little messy with your food because these burgers are no joke when it comes to size. When ordering from the Gourmet Bashed Burgers menu you first choose what you would like your patty to be whether you want a regular hamburger patty, chicken breast, or even a grilled portabella mushroom. Next you have to decide which concoction of toppings you would like piled on top of your burger.
The Sure Champ crew really enjoyed our visit to Zombie Burger! The atmosphere is fun and lively but not near as spooky as its name. It's a very popular place so plan on waiting a little while for your table unless you don't mind sitting at the bar. Zombie Burger is located down town on Grand Avenue before you cross the river, so it's not too far from the grounds. If you are looking for an eclectic and exciting choice for your post National Junior Shorthorn Show day meal Zombie Burger is a great place to celebrate. We hope that you enjoy it as much as we did!
See ya in Des Moines,
The Interns