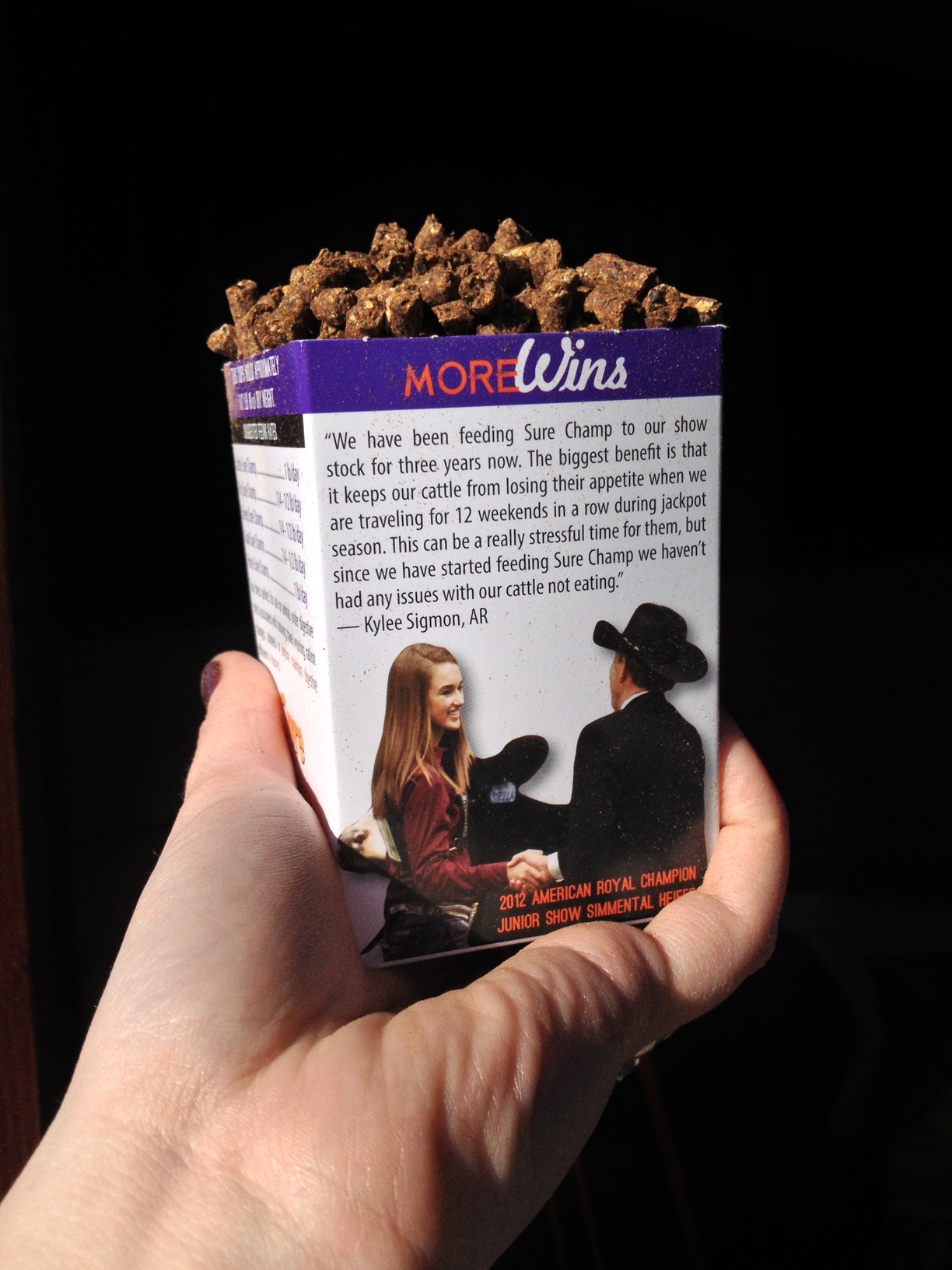 It always amazes me hearing people's stories about the Sure Champ scoop. I remember when I first started dating my husband I walked into the barn to find stacks of old scoops, many not even folded into their box shape. One day when cleaning I went to throw away a pile of unused scoops and was quickly stopped, "Don't you dare throw those away. That is to prove how much Sure Champ I have gone through in my lifetime!" he exclaimed. I have learned he not the only hoarder of Sure Champ scoops.
Since starting at Sure Champ two years ago, I have received many pictures of the things you love to do with our Sure Champ scoops. Building pyramids with them seems to be the favorite, beyond using them for their actual purpose.
Our customers' loyalty to our Sure Champ scoops got me thinking. Why not give them an update? Perhaps we could feature some of our Junior Spotlight customers, just like the Olympic athletes we see on cereal boxes? So we did just that.
We are excited to have Kylee Sigmon on our first Junior Spotlight Sure Champ scoop, and the Maddison Caldwell scoops are floating around too. Keep an eye for the new faces we'll be revealing before the end of the year.
And finally to encourage you to keep on sending in your Sure Champ scoop pictures we are giving out some Sure Champ swag. The first five people that take a picture of the new scoops and tag #SureChamp on Instagram or tweet us at @SureChamp will get a little care package.
Crystal
Sure Champ Sales and Marketing Coordinator