The holiday season is in full swing with Thanksgiving behind us and Christmas right around the corner, and we at Sure Champ couldn't be more thankful for our customers and the wonderful pictures they graced us with during the month of November. From banners to the show road, educational clinics to feeding time, Sure Champ is very proud of it's customers and we want to be sure to share the photos we received this month one more time incase you missed some of the highlights from November.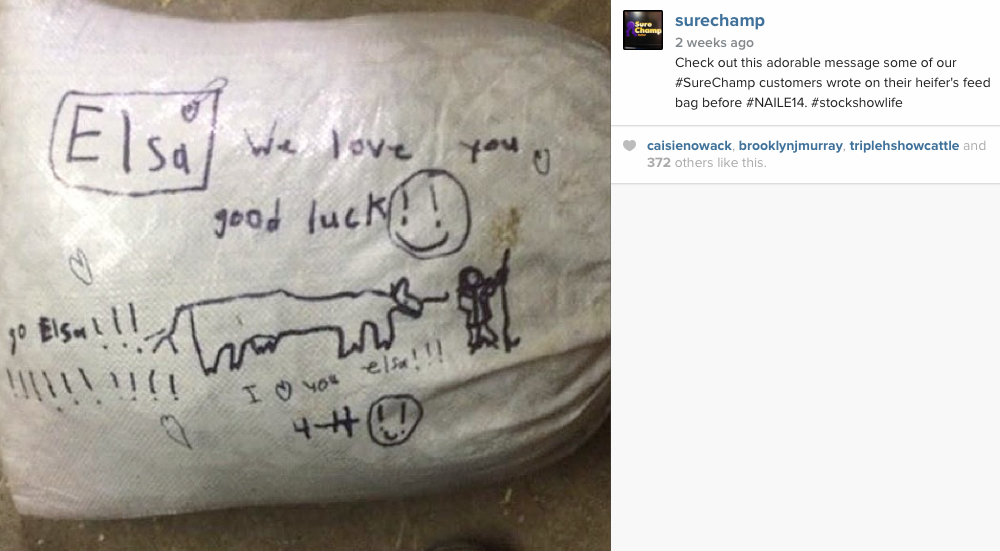 An adorable message on a feed sack from some of our Sure Champ customers to their heifers before they left for the NAILE!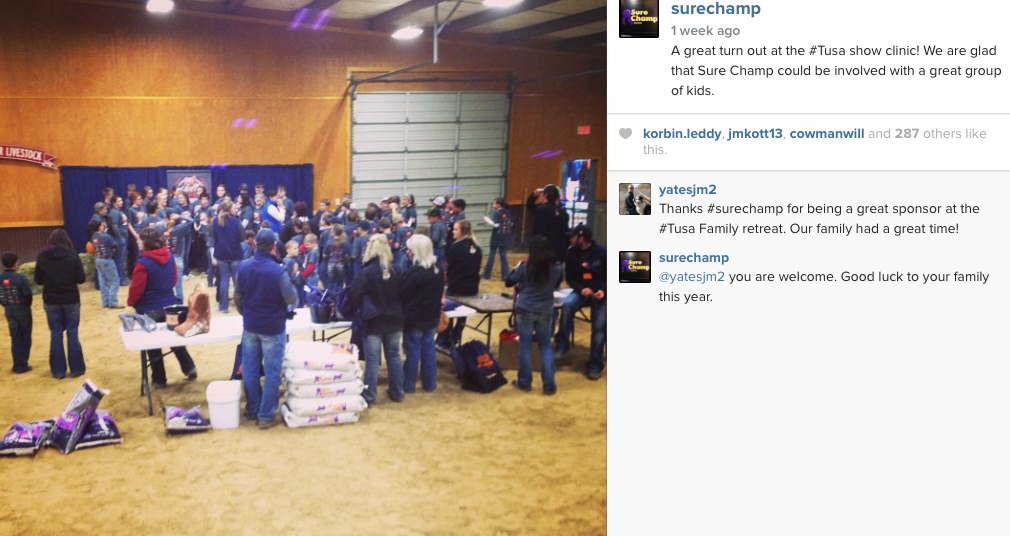 Thank you Tusa Show Cattle for this great picture from your Tusa Show Clinic! Sure Champ was happy to be apart of this great educational event.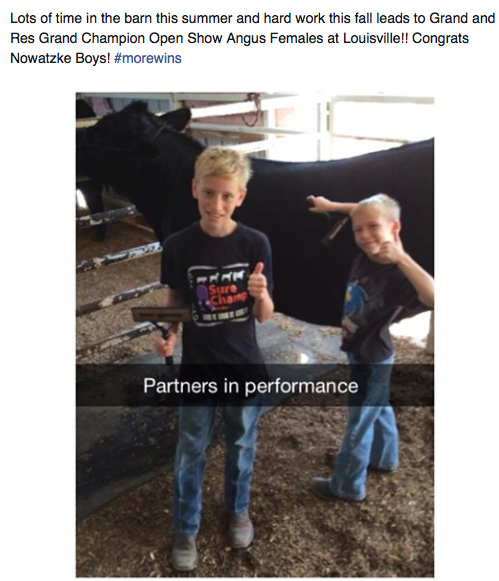 Hard work this summer paid off in Louisville for the Nowatzke boys, Champion and Reserve Angus female at the 2014 NAILE. Congrats boys!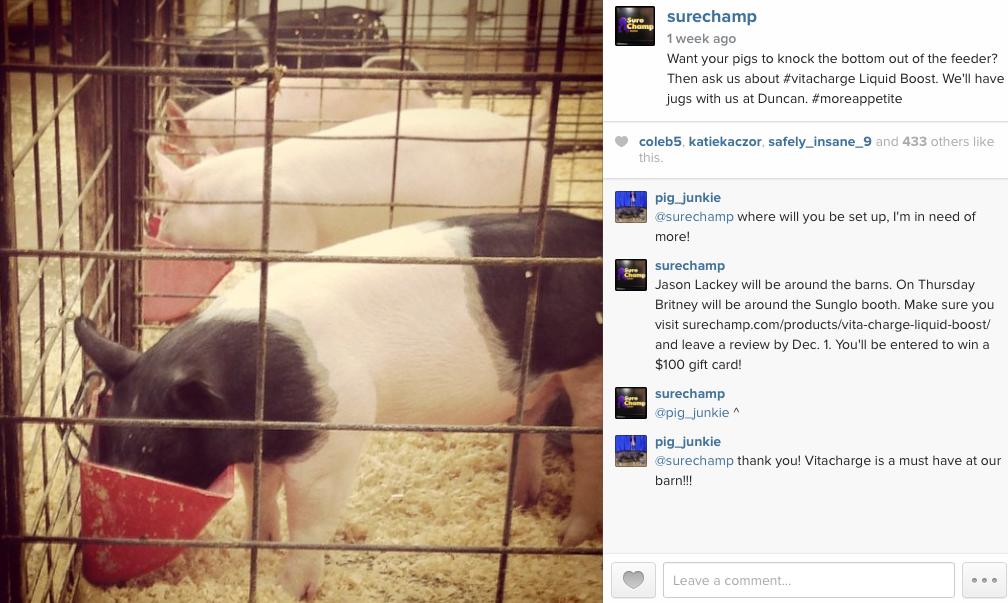 Want your pigs to knock the bottom out of the feeder? Liquid Boost will make them do just that! Check out our website or call your ASM for more information.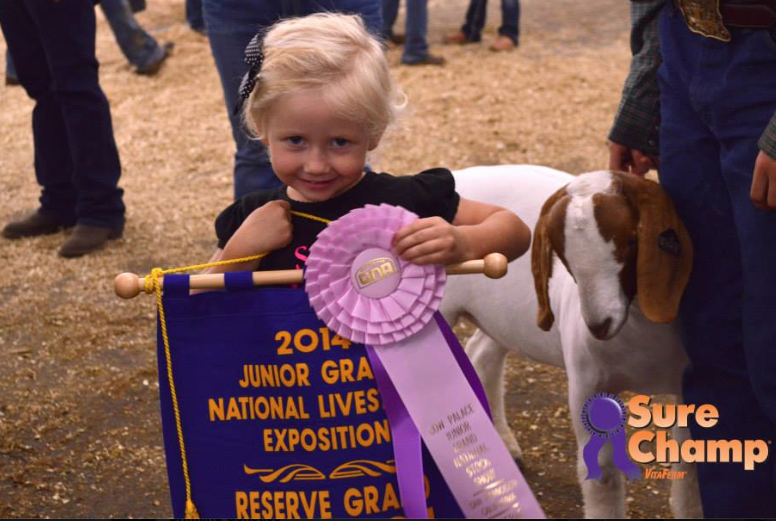 Sure Champ had a great time in California at the Grand National Livestock Exposition. Congratulations to all and a special congratulations to this cutie and her family!
Be sure to send us your photos at champ@biozymeinc.com or tag us on social media and you may find your photos featured in our next Best of the Web! For more information about Sure Champ or BioZyme products visit our website www.surechamp.com.