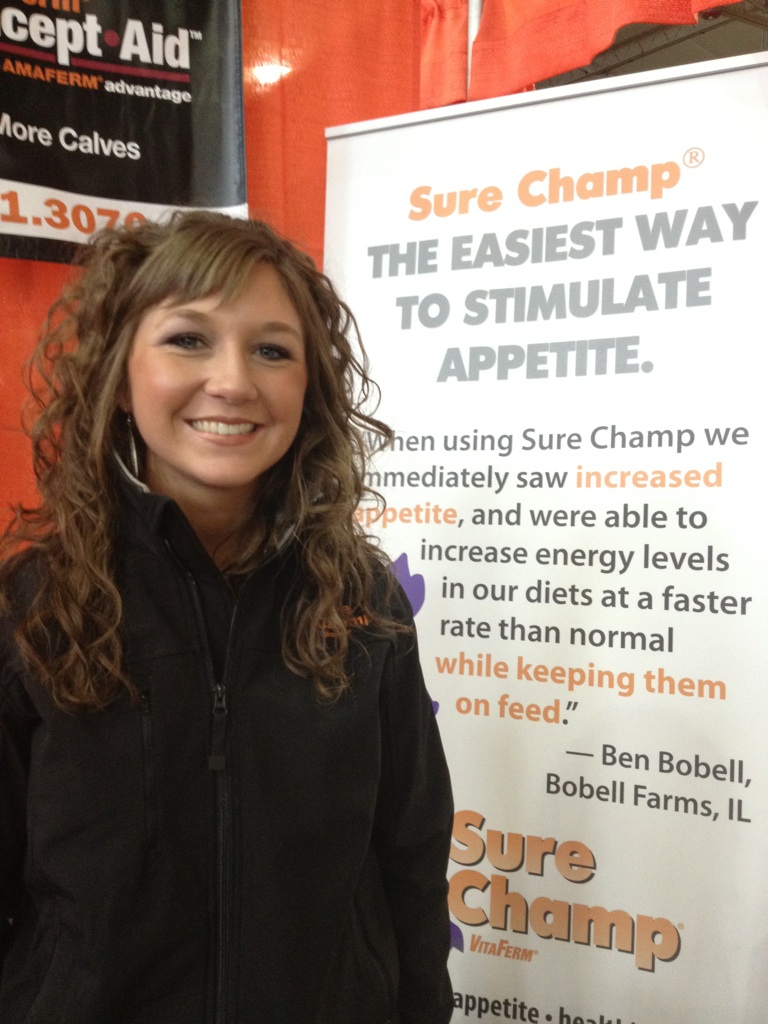 Hello, my name is Kass Pfeiffer and I am honored to be the Sure Champ Intern at the Oklahoma Youth Expo. I am originally from Orlando, Oklahoma, and my family raises Boer goats and Angus cattle. I have a brother, Kelsey Pfeiffer and a sister, Karisa Pfeiffer. I am currently a junior at Oklahoma State University majoring in Animal Science with the Business option. I received an Associate's Degree in General Agriculture from Redlands Community College in 2012. While in college I have been involved in various activities such as livestock judging, Alpha Zeta, Block and Bridle, and Collegiate Cattlewomen.
In my nine years of exhibiting livestock, the Oklahoma Youth Expo stands out as my favorite show. The best memory I have of OYE was winning the Supreme Heifer in 2003 and again in 2006.
My family uses Sure Champ, and we are very impressed with this product. We used to have problems with our animals eating or drinking when we got to a show; since we started using Sure Champ these problems are minimal. We always tried to find a feed additive that would give our show animals a "bloom" that would catch the judges eye; now that we use Sure Champ we have had no problems getting the results we want.
I am excited to be at the Oklahoma Youth Expo with Sure Champ and I would like to invite everyone to come by the booth and visit with us. You can find us in Barn 3, known previously as "the red barn." Please feel free to come by and talk about Sure Champ products! I hope to see you there!