People around stock shows know Randa Yezak – girls want to dress like her, and guys want to date her.
Yezak is not only the owner of Southern Jewlz, Inc, a College Station, Texas based store that sells clothing and accessories across the country from a boutique and an online warehouse, she has also stuck to her cattle showing roots and is considered an accomplished cattlewoman as well.
Originally from Bremond, Texas, Randa was the "involved in everything girl" – softball, cheerleading, National Honor Society and FFA. But her junior exhibitor days revolved around the Texas Junior Brangus Breeders Association, where she served as a director and the International Brangus Queen. Currently, Yezak owns 20 head of registered Brangus cows, most of them coming from Camp Cooley stock.  She operates this side of her business as Royal Genetics, where she and her partners focus heavily on AI and embryo transfer. Recently, they entered the club calf world as well.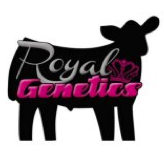 Royal Genetics sells elite females, bulls and club calves to local cattlemen and other Brangus operations. Yezak also travels occasionally to shows with the families that buy her show heifers, as well as judges cattle shows and showmanship across Texas.
Yezak's customers are also feeding Sure Champ to their show cattle.
"We've fed the product for two years and have seen increased feed efficiency, improved digestion and overall better appetite during summer months as well as winter," said Nancy Banks, a Royal Genetics customer.
And these customers have seen the results pay off in the showring.
In recent years, Royal Genetics raised the calf champion at the 2010 Texas Brangus State Show and the same heifer was reserve in her division in 2011 for Emily Hirt of Lincoln, Texas. This heifer was also the reserve calf champion at the 2010 Brangus Futurity and a division winner at the 2010 State Fair of Texas. Hirt also showed the reserve overall steer at 2011 Dove Country Classic in Karnes City, Texas and the champion market steer at Lee County (Texas) Fair in 2011.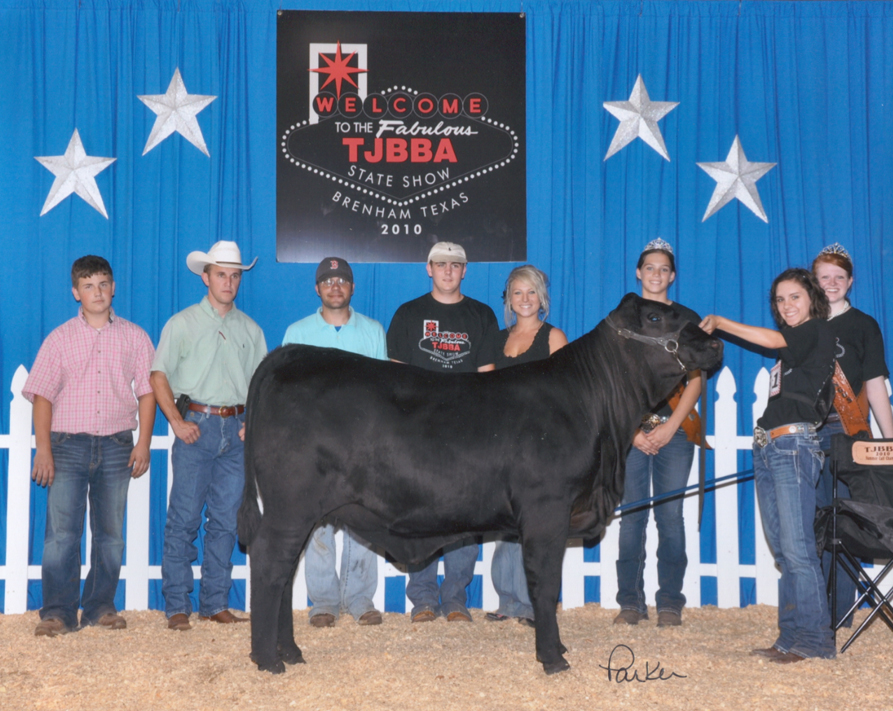 Other successes for Royal Genetics include the overall champion heifer at the 2010 and 2011 Nacogdoches County Fair for Chaz Michelle of Nacogdoches, Texas. Also, Callie West of Paris, Texas showed a steer that was 5th in class at the Fort Worth Stock Show.
"I am a product of growing up showing livestock and am not only a cattle enthusiast because of my passion, but I truly believe in youth programs emphasizing livestock projects. I see it as an investment in our future – building good people with even better values and work ethic," Yezak said.
Yezak is a 2009 graduate of Texas A&M University (TAMU), where she studied animal science and business. During her time at TAMU, she was on the livestock judging team and interned for the American Angus Association. She also was the College of Ag and Life Sciences' nominee for the Brown Rudder Award, the top senior of all of TAMU.
When asked how a young lady should dress for the showring, Yezak replied, "Even though my personal style is very loud, bright and attention grabbing – much like my personality, I recommend and do dress very professionally and conservatively for the showring."
She said that a nice pair of boots, mid-rise jeans and a solid color button down shirt with a collar is best. Also, for ladies she recommended minimal jewelry and no rhinestones.
Southern Jewlz' first customers were people that she met through showing and the American Angus Association, so for her livestock and fashion go hand in hand. Her most recent line, Stock Show Royalty (a collaboration with Sullivan Supply), launched at the 2012 Houston Livestock Show and Rodeo.
"I walk through a show barn, and there are Stock Show Royalty shirts on girls of all ages. It's a very rewarding experience and I have been able to tie my two passions into one lifestyle," Yezak said.
Be sure to read Randa's monthly fashion column in DRIVE magazine.
—
If you are a Sure Champ customer and would like to be featured on our blog contact Crystal Blin at cblin@biozymeinc.com.