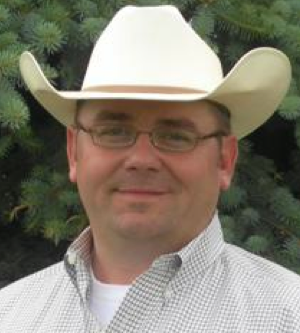 BioZyme Inc. maker of VitaFerm® and Sure Champ®, has named Cody Sankey as its new Ohio, Michigan and Pennsylvania area sales manager. Sankey will be providing customer support and assistance to the dealer network.
"I am excited to join the BioZyme team. VitaFerm has proven itself as an industry leader in mineral nutrition. I have seen firsthand what the VitaFerm and Sure Champ products are capable of doing," says Sankey. "I am looking forward to sharing that knowledge and experience with other producers to help them maximize their profits with the use of VitaFerm and Sure Champ."
Sankey has been involved in multiple areas of the livestock industry since a young age and continued his involvement throughout college where he was a part of the 2001 National Champion Livestock Judging Team at Oklahoma State University. While attending OSU he completed his bachelors degree in animal science and a master's degree in ruminant nutrition.
Prior to joining BioZyme Inc. Sankey was the manager of Michigan State University's Purebred Beef Cattle Center, and for two years coached the MSU livestock judging team. Sankey's family is proud to have the second oldest registered Angus herd in the United States, under the name Sankey's 6N Ranch. In additional to the Angus herd they also run a few Brangus and Hereford cows. Sankey and his fiancée, Lindsay Bowman, are active in the ranch operations along with his parents, Chris and Sharee Sankey, and sister and brother-in-law, Jeana and Dustin Hurlbut.
Cody can be contacted at (816) 344-5768 or csankey@biozyemeinc.com.