Have you been following along with our Sure Champ Photo a Day Contest on Instagram? We've been loving all the photos we've been receiving, and wanted to share a few of our favorites with you. These Sure Champ fans are also in luck… as they will be receiving some new Sure Champ gear.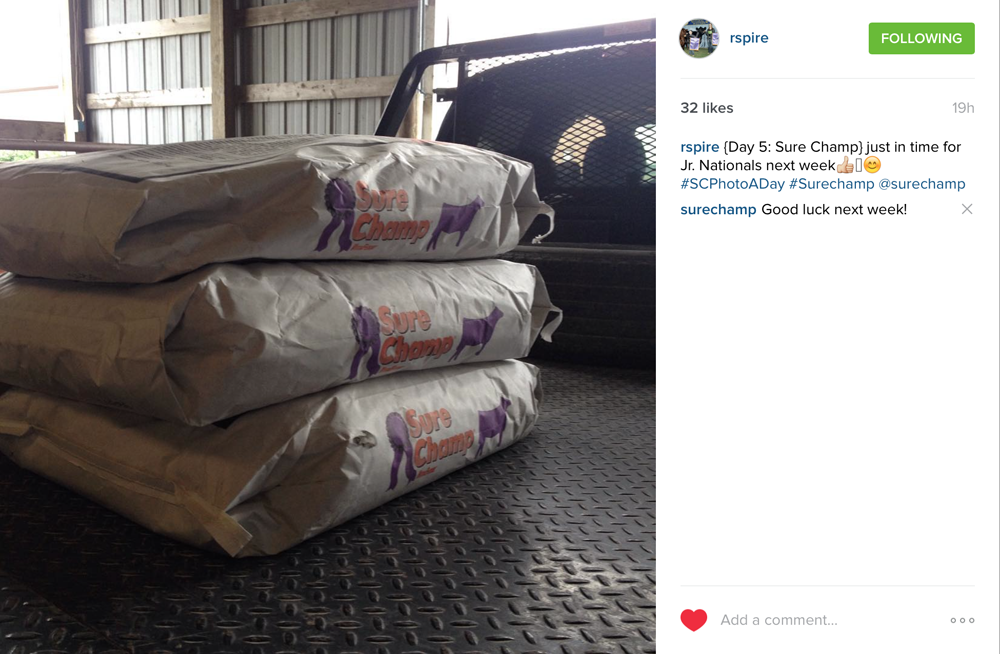 Next week we'll be heading to Tulsa for the National Junior Angus Show. We can't wait to see all of our Sure Champ fans.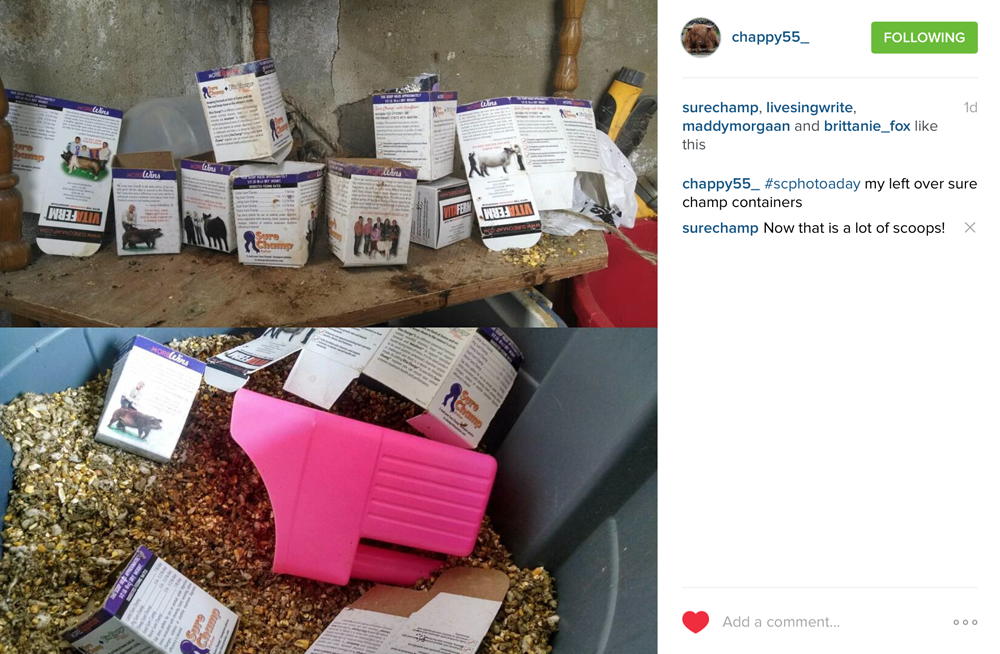 We love when we get photos of all your Sure Champ scoops! Did you know it is bad luck to throw one away?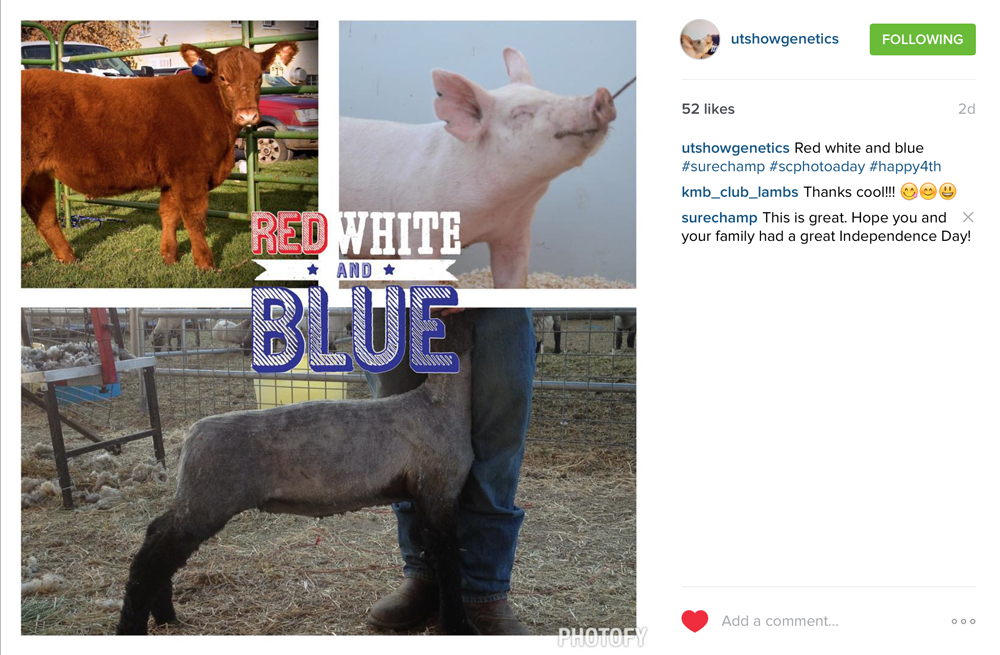 We thought this was a pretty clever post for Independence Day. Hopefully you had a great July 4th surrounded by your family, friends and livestock.
Want to get in on all the fun? It is easy! Post your best photos to Instagram, corresponding with the theme of the day and tag them with the hashtag #scphotoaday and #surechamp.
If your photo has been selected for our week in review recap please email champ@biozymeinc.com to claim your prize.