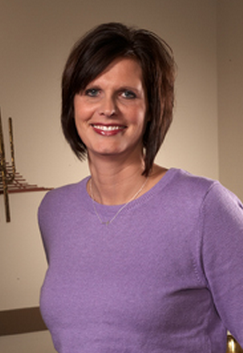 BioZyme® Inc., maker of VitaFerm® and Sure Champ®, named Shandy Bertolino as the new Illinois Area Sales Manager. Bertolino will be providing customer support and assistance to the BioZyme dealer network.
"I am extremely excited to join the BioZyme team," says Bertolino. "I am looking forward to helping producers maximize returns, by utilizing BioZyme's innovative products."
Bertolino's passion for agriculture was ignited on her family's farm in Indiana. Together, with her parents, they raised and trained horses and as well as show pigs. Bertolino continued her passion for livestock by attending Lakeland College and participating on their livestock judging team. She earned her bachelor's degree in agricultural communications at Purdue University. During her time there she worked for the Chaps program assisting special needs children, and was chairman of the Purdue Block and Bridle Livestock Judging Contest.
Prior to joining the BioZyme team, Bertolino was a sales representative for Tri County Feed and Seed, where she oversaw inventory and developed all custom rations. She also maintained the on-farm relationships with the company's customers.
"Shandy's experience with a variety of livestock and her hands on experience in nutrition will be a huge asset to both BioZyme and our customers in Illinois," says Lisa Norton, BioZyme Vice President of Sales and Marketing.
Bertolino resides in Morrisonville, Ill. with her husband Aaron, and three kids, Cooper, Cydney and Carsyn. They run a cow/calf operation and background cattle, as well as raise corn and soybeans.
Shandy can be contacted at sbertolino@biozymeinc.com or (816) 344-5774. To find a dealer near you click here.