FFA Members, FFA Teachers and customers,
The deadline for your chapter to turn in its Sure Champ FFA Rewards Tokens is quickly approaching – Monday, July 30,2012! Go gather up your tokens and get them to your advisor as soon as possible.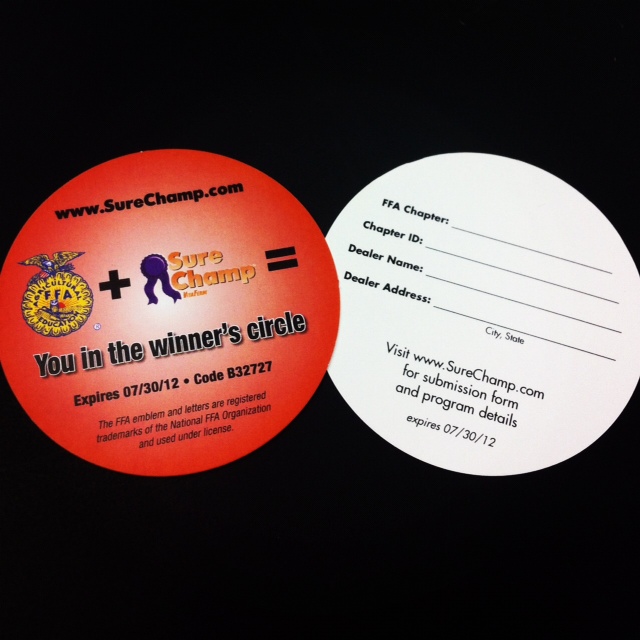 Click here to see the program's full rules, as well as the submission form that must accompany the tokens.
The form and tokens must be postmarked July 30. If you're sending them via postal service send to: Sure Champ, P.O. Box 4428, St. Joseph, MO 64504 or sending them via UPS, FedEx or other carriers: Sure Champ, 6010 Stockyards Expressway, St. Joseph, MO 64504.
Contact Crystal Blin, Sure Champ product and marketing manager at 816-244-2394 or cblin@biozymeinc.com with questions about the program.
Until next time,
Robin