This summer our Sure Champ Instagram Photo a Day was extremely successful. With the National Western Stock Show around the corner, we thought that a Sure Champ Photo Hunt would be the perfect idea.
In honor of the 16 days of National Western Stock Show we want you to take Instagram photos of these 16 places or things. All the participate will be in the drawing for some great Sure Champ prizes!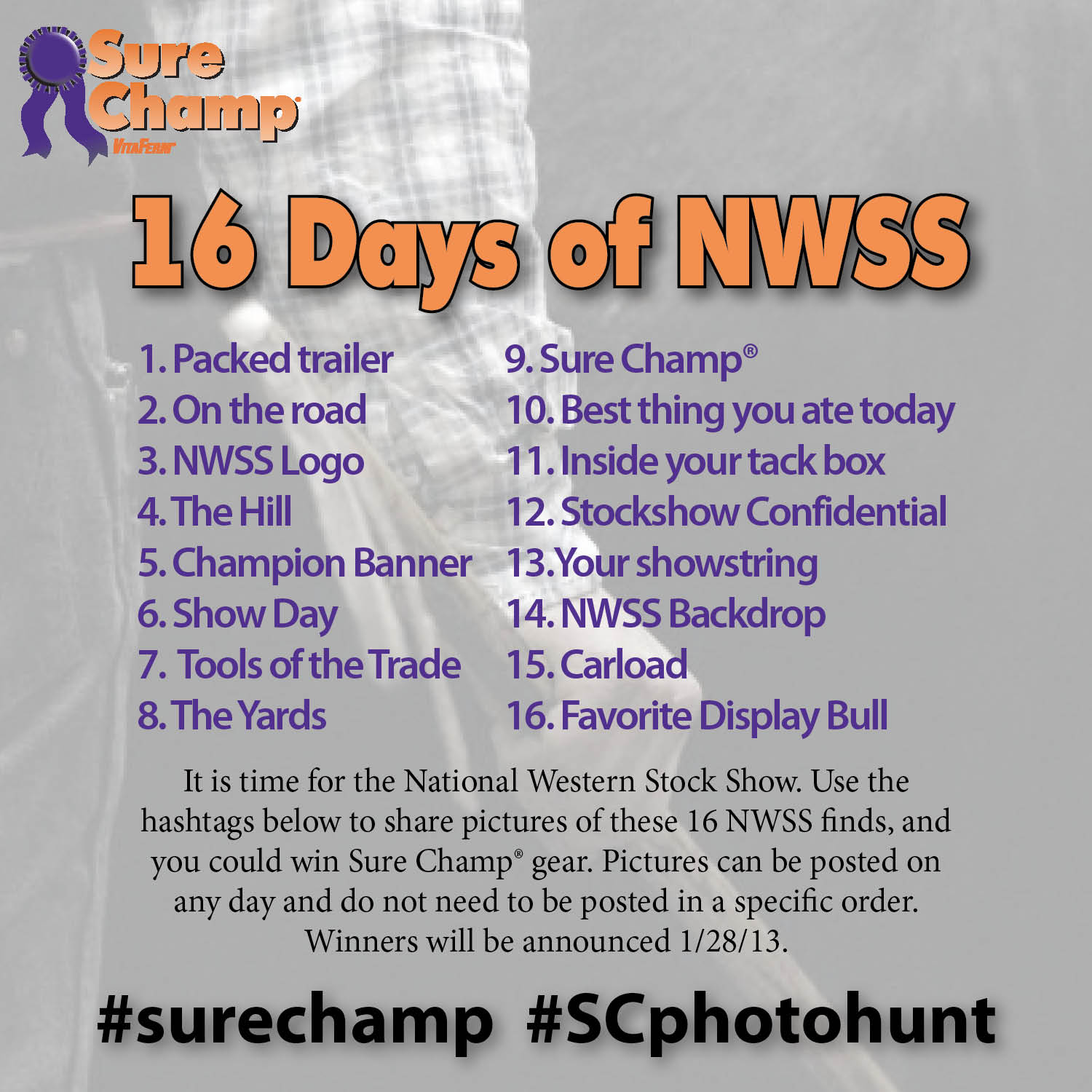 When you post your photos make sure you use the hashtags #surechamp and #scphotohunt. Also, be sure to follow @SureChamp on Instagram as we will be posting some of our favorite photos.