Thank you to all of our visitors and followers that visited the Sure Champ blog or interacted with us on our social media channels this past year. We are excited to continue to share great content with you in 2015!
For now, here is a wrap up of some of Sure Champ's best of the web for 2014.
MOST POPULAR BLOG POSTS OF 2014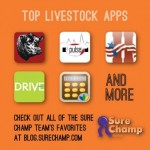 5. Best Livestock Apps
We know you love to stay connected to the livestock world and to use technology to make life easier. We enjoyed doing the research to help you find the best apps for the job.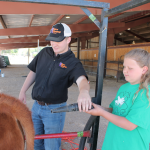 4. Summer 2015 Internship Opportunities
Our internships are one of our favorite programs at Sure Champ. Be sure to take a look at this year's positions. We can't wait to put a great team together.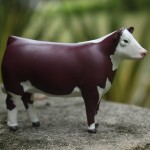 3. Show Steer Toys for Kids
We love anything related to livestock, especially toys! Glad to know that you do too.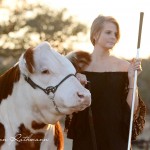 2. Senior Photos with 4-Legged Friends
This is such a fun, new trend. These tips should be helpful for seniors for many years to come.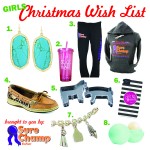 1. Sure Champ Stock Show Christmas Wish List
For the second year in a row, this was the most popular post on our blog. We hope Santa listened!
THE BEST OF FACEBOOK
Most Liked Champion Photo: Sure Champ customer, Brooke Jensen with Division III Champion steer at the 2014 American Royal. Sold by Lucky Strike.
Most Liked Timeline Photo: Inspiration Photo from Sure Champ customer, Hannah Topmiller and her little brother.
Second Most Liked Timeline Photo: Sure Champ Father's Day Post
THE BEST OF INSTAGRAM
Enjoy this fun video of our best moments on instagram this year.
Thank you all for an awesome 2014! We hope that you will continue to give us a glimpse into your #stockshowlife in 2015.