With state fair time quickly approaching for many, it's time to brush up on those showmanship skills! We sat down to talk with hog breeder and Sure Champ customer Ben Bobell about showmanship do's and dont's.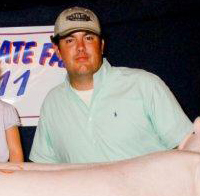 Bobell, from Central Illinois, grew up on a cattle and grain based farm. He found his way  into the swine industry while in college at Blackhawk East and later Iowa State. Bobell now has approximately 45 sows in his herd consisting of mainly Yorkshires and crossbreds. He and his wife have two daughters who are beginning to show in NJSA and Team Purebred shows across the country.
Why do you think it's important for youth to participate in showmanship?
I think showmanship is a great way for kids to showcase their skills. From a  showman's perspective it's great practice before the show. The more you practice, the better you get. It allows kids to hone in their skills in order to get better. Also, from a state fair perspective, it allows you to get your hog out in the ring to see how it reacts and looks in terms of presentation and appearance.
What do you look for when judging showmanship?
We all know that eye contact with the judge is important when showing, but one thing I really look for is the right kind of eye contact. I want the showmen to have that natural eye contact with me so they know my presence as well as their hogs presence. Another thing I really look for is showmen that can find a unique way to drive so that they are out of the crowd. Finding a hole is vital in order to allow the judge a good look at your pig. Staying out of crowds, away from the fence, and out in the open are definitely ways that showmen can set themselves apart from the rest.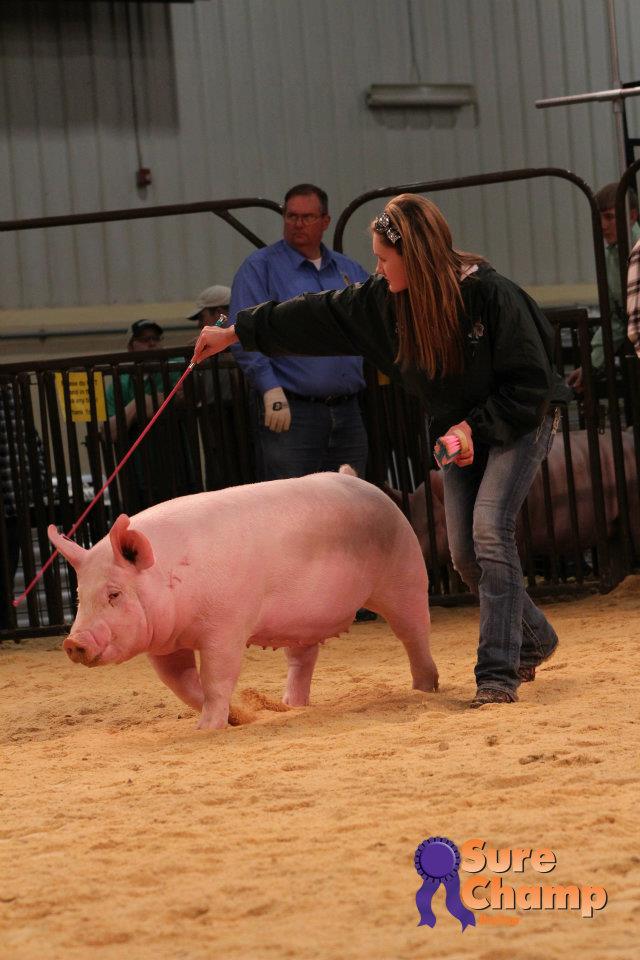 What's the #1 mistake kids make in showmanship contests?
I think the #1 mistake a junior exhibitor can make while showing is simply over-showing their pig. Whether it be nerves or habit, a showman can definitely over use his or her driving tool which causes their pig to become unnatural in it's movement. It's important to let that hog be as natural as possible and remember to use your driving tool as more of a guidance.
What is a good way to prepare for showmanship questions?
Kids need to have very good knowledge of their project. You can always pretty much count on being asked questions about feeding, health protocol and genetics. When thinking of questions I sometimes ask, I would say it would be very beneficial to know industry issues we are facing today and have solid opinions so you can voice those in your answer.
What is some advice you would give to a first time showman?
I believe that showmanship starts at home. Your hog will only do as good at the show as it will do for you at home. Make sure to put the work in at home and be well prepared for the show. It's important to have fun and learn from the older exhibitors. So many times you see young kids that do not do well but they never ask for help. I think it's key they ask for help and learn from older, more experienced showmen.
How would you recommend using our products during the summer heat…State fairs..etc…
We have seen some extreme heat this summer in the Midwest. We hauled pigs up to Louisville this past month to the NSR Summer Spectacular and they all stayed on feed remarkably well through the heat stress. I can't say enough about the VitaCharge product! We use it a lot for our boars to keep them eating regularly. I continue to feed it because it simply works. Everyone that buys hogs from us uses it, because I recommend it and Sure Champ to everyone I talk to!
We wish everyone the best of luck at their state fairs and hope that you find these showmanship tips helpful!
Remember to send all of your winning pictures to champ@biozymeinc.com!
Hope to see you on the road!
The Interns