Well it certainly has been a fun, eventful week here in Louisville at the National Junior Angus Show! We were so excited to finally see some rain last night. Little did we know we would come back to our hotel to find part of the roof missing!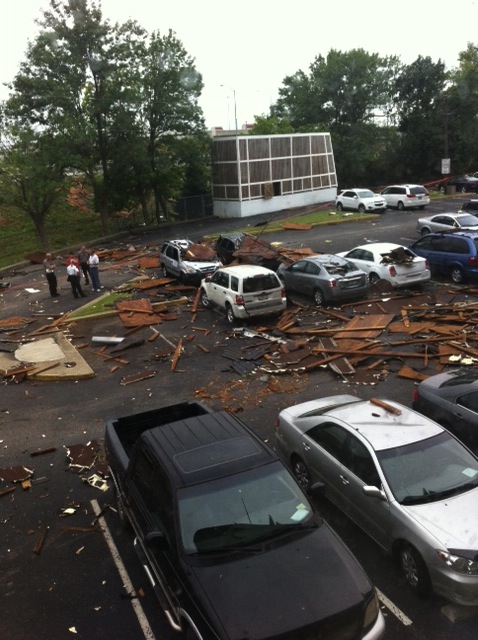 Along with all the excitement this week has brought us, we have chosen 5 awesome tweets to be featured in our Top 5 Tweets of the Week!
Wade House, TX: @Mrtwhouse – Got the boys loaded up headed north to find the next champion. Oklahoma first stop than Nebraska, Iowa#stockshowlife #ranchlife
Safe travels and good luck finding a great one! 
Matt Woolfolk, MS: @Matt_Woolfolk – Compared my 2 yr old niece's eating habits to that of a show heifer at the dinner table. Take her away from home, she won't eat…
This is too funny! You know what will fix that problem? Some Sure Champ!!
@Son_of_Fratter: If mistakes aren't made, there is nothing to learn from.
Not everything always goes as planned, however it's important that we learn from our mistakes in order to do better next time!
Emilee Kottkamp, IN: @EmileeJoK – Next model for @SureChamp and proud Champion showman with his new belt buckle!! #neveradullmoment  http://instagram.com/p/NUWe2pPWrI/
Looking good! Congrats on showmanship!
Ebersole Cattle Co., IA: @GreenRanchMom – Missing @DTFarmersMarket this morning 4 #countyfair #cattleshow! Thankful our calves have eaten great through this heat with @SureChamp #fb
Glad to hear the calves are staying on feed during this hot weather! Hope the county fair went well!
Hope you enjoyed this weeks Top 5 Tweets.
Happy Weekend,
The Interns
PS- Jump on over to our Facebook page to check out pictures from this past week!