Happy Friday everyone!
We hope your week has been a great one. It's been a busy week here in the Sure Champ office wrapping everything up from our Junior National Tour.
It's time once again to see our Top 5 Tweets of the Week!
Savannah Schafer : @Savannah_S24 "People brag about there weekend plans mine are going to a show every weekend!#stockshowlife @bannerchasing" Sounds like your weekends are about like ours! Hope to see you on the road. Good luck the rest of the season!
Blake Lastinger, GA: @BlakeLastinger "Rain, it's been awhile. Thank you Lord. This is a blessing. #AgLife." Everyone is in desperate need of some rain! Send some our way!
Melissa Keyes, NE: @Mel_Keyes "My phone smells like a barn and I'm not even complaining. #NJAS12 #cattleshowprobs" It was great seeing you in Louisville! All of our things came back smelling like the barn as well!
Cole Young: @ColeGYoung "I Live it. Love it. Lead it.#stockshowlife" GREAT MOTTO!  
Jamie Baumgardner, OK: @J_Baumgardner "Getting to eat macaroni has been the highlight of our day. It's the small things…. @rjshowcattle" Life on the road can be tough. A home cooked meal after being on the road is the best, even if it is macaroni! 
We hope everyone has a fun, safe weekend! With everyone preparing for their state fairs, we would like to wish all the exhibitors the best of luck and the safest travels.
Until next time,
The Interns
PS- There are only a few days left of our Instagram #scphotoaday contest! Keep posting your pictures and see if any of them make our favorite list!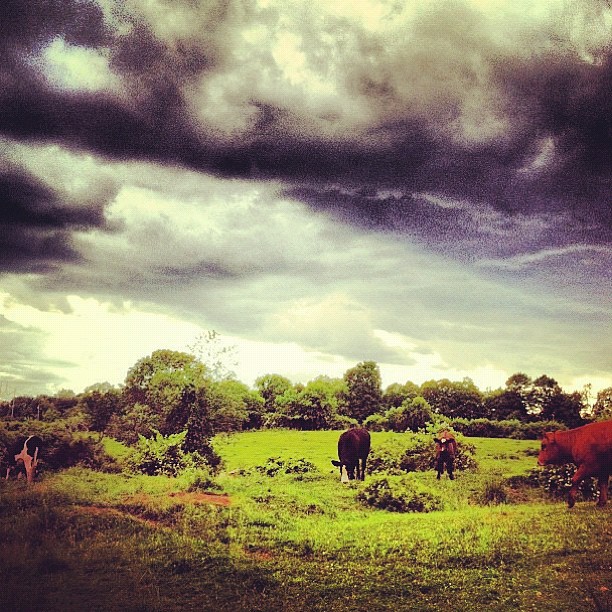 Oh yeah, don't forget the Olympics begin today! GO TEAM USA!