BioZyme Inc, maker of VitaFerm and Sure Champ®, has named Jay Willingham as its new South Texas area sales manager. Willingham will be providing customer support and assistance to our dealer network.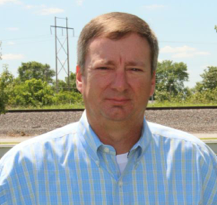 "BioZyme is known for its research proven products," says Willingham. "I am excited to help our customers achieve their goals with the VitaFerm and Sure Champ® line of minerals and show supplements."
Willingham's long history in the livestock and nutrition business will allow him to help his customers find the most profitable solutions. Prior to joining the BioZyme Inc team Willingham was a Top 100 Sales Manager for Moorman's and then ADM.
Willingham lives with his wife, Darla and son, Jacob in Milano, Texas, where they run 75 head of cattle. The family can often be found in the barn working on Jacob's show pigs and Beefmaster heifers.
You can contact Jay at jwillingham@biozymeinc.com or 512-760-5250.