BioZyme, Inc. offers a variety of products for your livestock's nutritional requirements. A common question we receive is, "what is the difference between Vita Charge paste and Vita Charge drench?"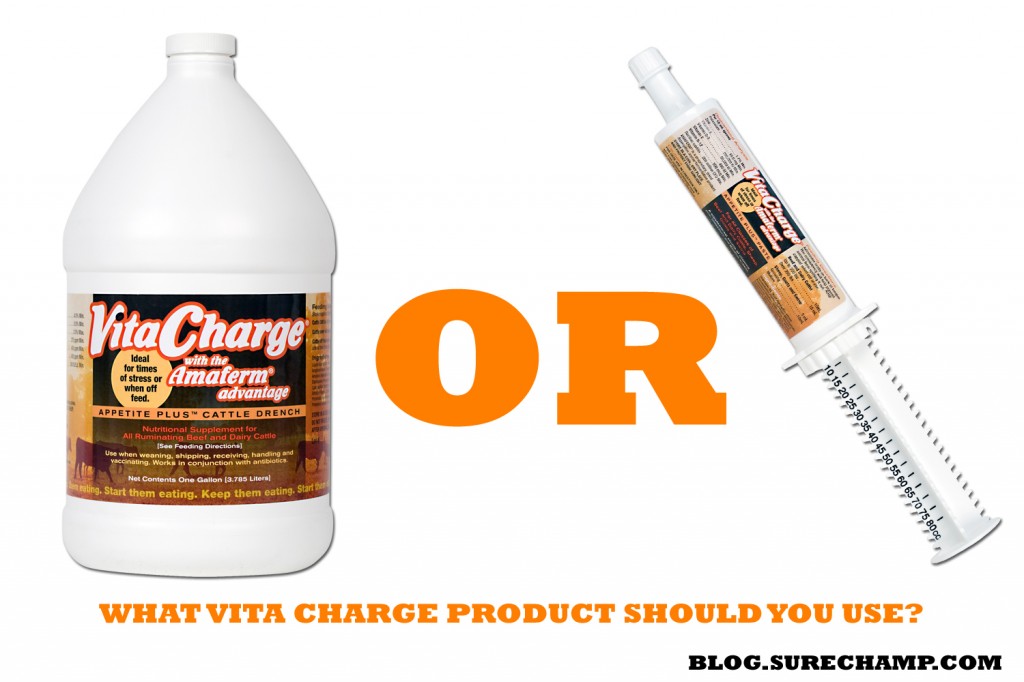 When comparing Vita Charge paste to Vita Charge drench, it should be noted that both products are designed to stimulate appetite, improve digestion and help stimulate immune response. Both products are compatible with antibiotics and offer no drug interaction.
The paste offers more versatility and contains no copper, therefore allowing multi-species use. The paste is a convenient way to administer Vita Charge and comes in three different tube sizes 15 ml, 80 ml, and 300 ml. It is very easy to throw a tube of paste in your tack box, truck or calving kit to ensure timely administration.
The drench is specifically designed for ruminating beef and dairy cattle. One of the biggest benefits of the drench is it contains several added enzymes that the paste does not. The addition of these enzymes can potentially generate a more rapid response for stressed animals by helping penetrate, soften, and hydrate plant fiber. This makes it much easier for the bacteria to attach and multiply faster for improved digestion. Vita Charge drench also works well if you are processing large groups of cattle. The drench comes in a 500 ml and 1 gal bottle.
Those people that have been longtime Vita Charge customers sometimes feel they see maximum results by alternating between the paste and drench. For recommendations on how to use Vita Charge at different intensities, read our Vita Charge protocol for cattle and pigs.
Whether you use the paste or drench, or any of our other Vita Charge products including our stress tub, dispersible powder or boluses, you can be sure that Vita Charge will give your livestock more appetite.
To find your nearest dealer, click here or to purchase online. If you have product or general nutrition questions please email them to champ@biozymeinc.com.