We're back again in Lima, OH for the Simmental National Classic. This is one busy group – already this week we've seen the salesmanship, the judging contest, Stock Show U Clinic, speeches and today showmanship. The rest of the week is certain to be exciting!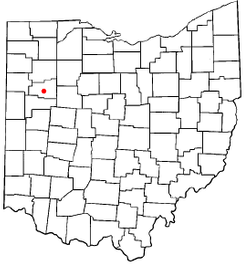 Last week we were at the Junior National Hereford Expo in Grand Island and it was a HUGE success for Sure Champ! 32 of the 36 division champions fed Sure Champ, including the Grand Champion Horned Hereford Female shown by Mitchell Tucker, NE. Emma and Libby Rushton, TN showed the Reserve Horned Female. The Grand Champion Polled Hereford female was shown by Whitney Walker, AR and Mitchell Tucker, NE also showed the Res. Grand Champion Polled Hereford Female! Congratulations to all the exhibitors.
If you weren't able to make it out to Nebraska yourself, check out this video of the Pee Wee Showmanship contest!
Until Next Time,
The Interns
P.S. – We love the photos we're seeing for the Sure Champ Photo a Day on Instagram. To see the full list, click here.