Hello everyone!
It's week 6 of our junior national tour and we are in Louisville, Kentucky at the National Junior Angus Show! With this being our final stop for the summer we are extremely excited to see what the week brings!
Yesterday we were able to venture away from the barns for awhile and toured Churchill Downs, home of the Kentucky Derby. If you have never been or ever have the opportunity to go we strongly suggest it! It is such a fascinating, historic place that offers many different tours throughout the day!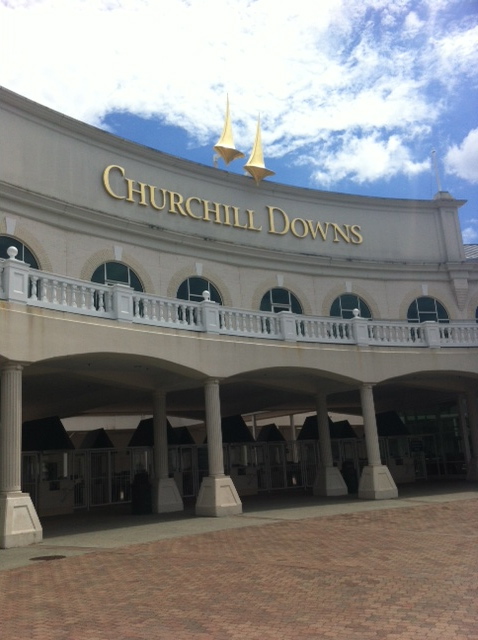 This afternoon we were able to take a stroll through the barns to look at all of the state displays. Let me tell you we were impressed! Each state did an awesome job incorporating this years theme, In a League of Our Own.
We got held up at Florida's stalls to snap a picture with the Flat Andy cut out!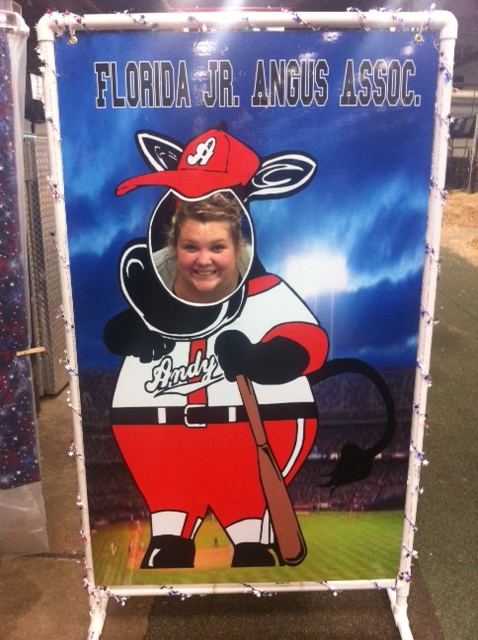 We ended the evening attending opening ceremonies where we watched all of the exhibitors parade through the famous green wood shavings of Louisville.
The week is already off to a great start and we are enjoying our time here in Louisville! If you are here this week we would love for you to stop by our booth to say hello!
Best Wishes,
The Interns