Hello Friends!
It certainly is a good week here at the office as we (the interns) are back on solid ground after 37 straight days of traveling! It took multiple pick-up trucks, a few airplanes and a lot of luck to get us where we needed to be, and be on time!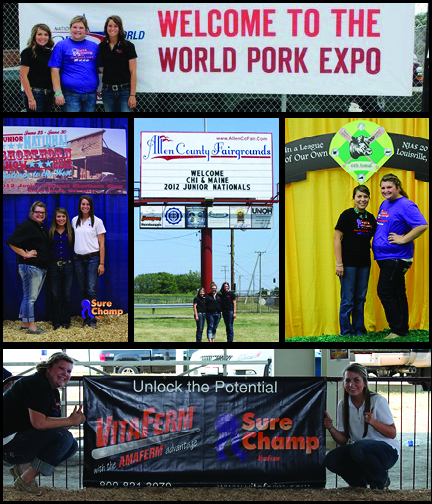 For the next two weeks, we'll be wrapping up things from our grand tour — paperwork, filing, writing blogs and of course dazzling all of you with our witty and entertaining tweets and facebook posts.
It was a pleasure to meet all of the junior exhibitors, their families and other livestock enthusiasts while on the road! We learned so much, and even sold some bags of Sure Champ along the way.
Sure Champ also saw a lot of success on the junior national circuit, but even if you couldn't join us, we'd love to see your champion photos! Please send them to champ@biozymeinc.com to be posted on our website and Facebook pages!
Until next time,
The Interns
P.S. – Check out our Facebook page to see photos from our travels, most recently Louisville, KY for the National Junior Angus Show.