We are proud to announce that Sure Champ is a sponsor of Stock Show Live's online broadcast of the 2013 World Pork Expo in Des Moines, Iowa. Stock Show Live will bring you a live feed of the Team Purebred show ring as well as post results for later reference. One of the unique services that Stock Show Live provides for their viewers are video highlights of previous classes and drives. So no worries if you miss out on that class you really wanted to see because the crew at Stock Show Live has your back.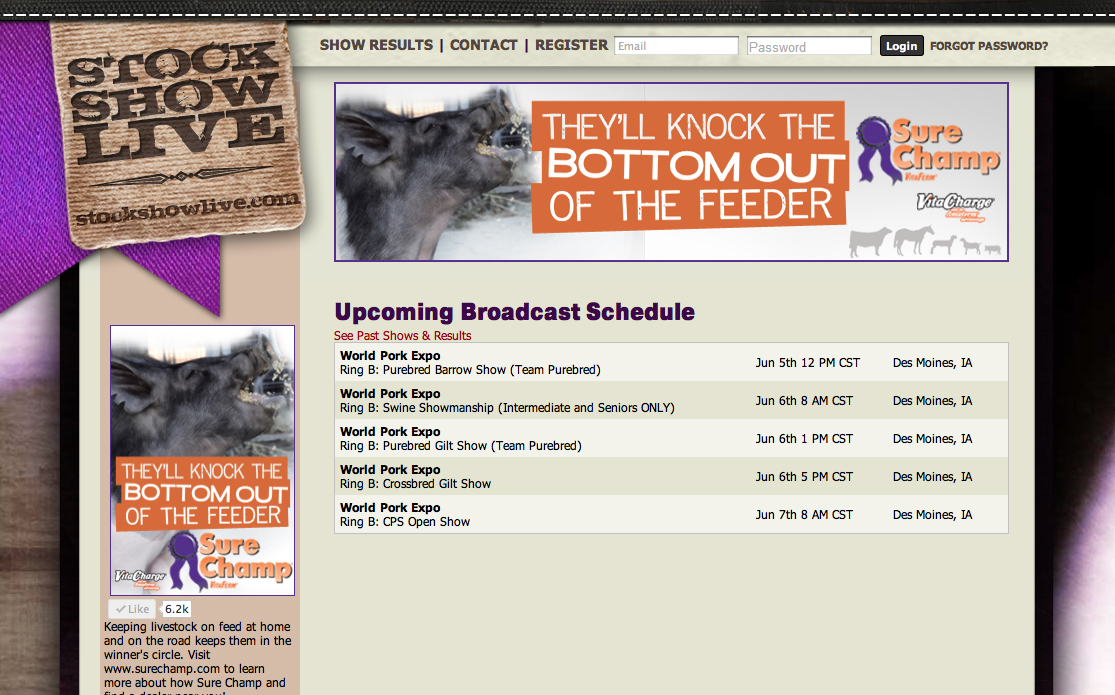 Sure Champ is excited to be one of the sponsors bringing you Stock Show Live. In order to view the live feed you must simply follow the steps found under the "Register" tab at the top of the page. If you run into any problems during this process there is a "Contact" tab at the top that will allow you to send them a message about your problem.
Be sure to tune in and watch the 2013 World Pork Expo on Stock Show Live beginning June 5 with the Team Purebred Barrow Show.