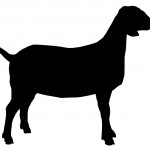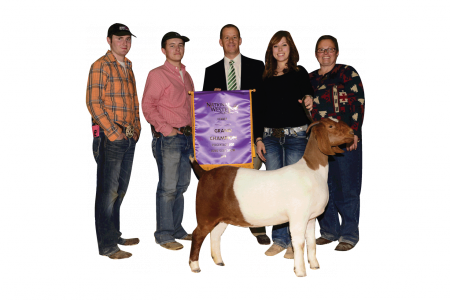 While cutting edge goat research may leave producers desiring more information there is a lot of applied ruminant research that can certainly help us answer important questions. One question that is commonly asked is "Which VitaFerm product should I be using to maximize reproductive success in my does"?  The question becomes even more important as technology investments into AI and embryo transplant greatly increase the financial risk associated with a failed pregnancy. BioZyme nutrionist, Kevin Glaubius took the time to answer these questions.
In regards to which product is best, one must understand some basic nutrition principles.  There is a hierarchy of nutrient use in every animal. Energy, protein, calcium, phosphorus and trace minerals, like copper and zinc, are applied according to this hierarchy to meet to the requirements for certain bodily functions first. At the top is basic maintenance functions to support daily life and immune function. Then any excess can be used for the additional functions such as fetal development, growth, lactation, reproduction and fattening.  Reproduction is really not impacted until most other needs are met. Therefore to impact reproduction you must first meet animal needs for maintenance, growth, fetal development (when bred), and lactation.
It is also important to note that a single nutrient deficiency can stop success at any stage.  Your ration may be perfectly balanced for 24 of 25 nutrients, but the one that is limiting will determine the ultimate response by the animal. The goal is to provide an adequate and balanced supply of all nutrients. Macronutrients such as energy, protein, calcium and phosphorus are required in the largest amounts and meeting the requirements for those nutrients will be the bulk of the ration. That does not mean that vitamins and trace minerals are not important. In fact they are very important, but if you feed a great mineral package but yet are short on energy or protein you will be disappointed with your overall reproductive success.