The mention of major stock show season often conjures thoughts of great stock, great friends and  of course some good fashion too. The phrase, 'good livestock starts from the ground up', in our opinion, can be applied to fashion as well. So why not start off your major stock show season with a new pair of kicks?!  We have assembled some of our favorite footwear options that encompass everything a livestock showman must have – function, comfort, durability and a little style.
Hint, hint – these make great Christmas gifts as well!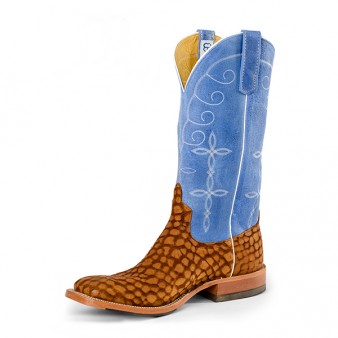 Anderson Bean Loch Ness Monster- Available through Cavendar's – $339
These boots are just an example of the trendy new hides available, check out the Big Bass Double Welt style for another unique option.