This holiday season is turning out to be one of our busiest yet! Fall is turning into winter and school is winding down for the year with band concerts, Christmas recitals, and parties. We'll soon have our second graduate from Texas A&M in another week and could not be more proud of our daughter Bethany. Our hometown football team the Gilmer Buckeyes are continuing to win and our hopes are high for their third state championship ring. Fall livestock and market shows have come to a close, and Christmas preparations are underway. On our ranch we are also excitedly gearing up for the Fort Worth Jr. Heifer Show, our National Hereford Show and Texas Hereford weekend socials, sales and annual meetings in Cowtown this January with our Hereford family.
Its busy times of the year as these where I like the quick breakfast, desserts and dinners shared today on the Sure Champ Blog that have become some of my 'go to' recipes. These recipes help ease my stress and provide a healthy, filling meal for my family.
The Ranch Kitchen's Chicken and Tortilla Dumplings has become one of our favorites over the last few years. I use flour tortillas instead of the traditional homemade dumplings and we can barely tell the difference. It's become one of the most popular posts on my recipe site to date.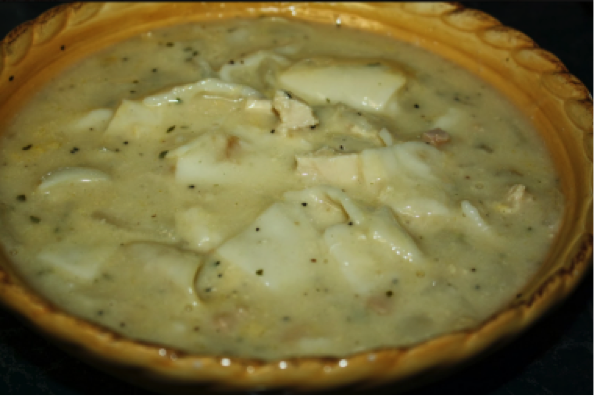 Click here for the recipe for The Ranch Kitchen's Chicken and Tortilla Dumplings
Another recipe I love to make each year is The Ranch Kitchen's Green Chili, Sausage and Egg Casserole that holds a traditional place as part of our Christmas morning brunch. Just before the girls get up to open gifts, this breakfast casserole quickly comes together to bake. It's always a holiday hit and curbs our appetites until we travel to my mom's for our Christmas night's family dinner.