Step 1: Selecting Your Calf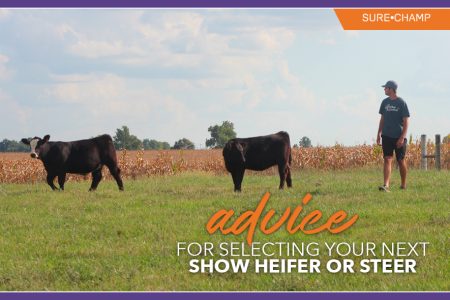 Advice for Selecting your Next Show Heifer or Steer
You've decided you want to show a steer or heifer, and it is prime time to start the selection and purchase process for your new project. There are magazines nearly two inches thick promoting every show steer open house in…
Read More
Need extra help? Download our guide for picking your show calf here.
Download
Step 2: Equipping your New Project
Moms Know Best
Show moms from the show cattle industry share tips about everything you should know about feeding, show supplies, at the home, and at the show for beginners.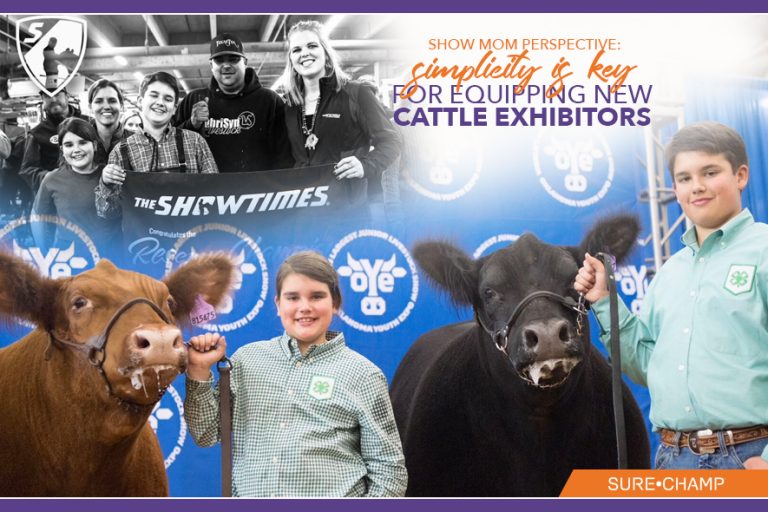 It takes a lot of time and practice to be successful at anything you want to succeed in, and for the Glover family of Elgin, Okla., raising and showing cattle is their "sport" of choice. Jamie and Dustin Glover run about 500 cows, working to raise top-quality show steer and heifer prospects to sell across the U.S. And, when they aren't working with their herd, they can be found in the show barn helping their kids, son Tommy, 14, and daughter Taylor, 10, working on their next set of show prospects.
Read More...
View Checklist with BUY NOW Links
View Downloadable Checklist
Step 3: Daily Care
Keep these tips in mind EVERY. DAY. as you #preptowin
Step 4: Show Day Prep Tips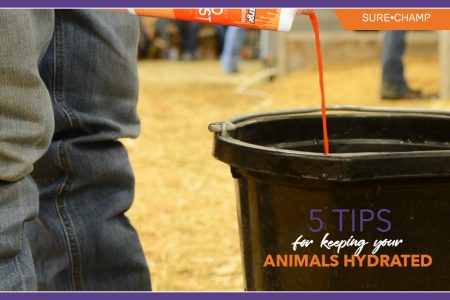 5 Tips for Keeping Your Animals Hydrated
Water is the most essential nutrient of life. Humans, animals and plants all rely on the water for survival, due to its molecular makeup. Water is vital for bodily functions like nutrient intake, absorption and feed conversion, overall health, waste…
Read More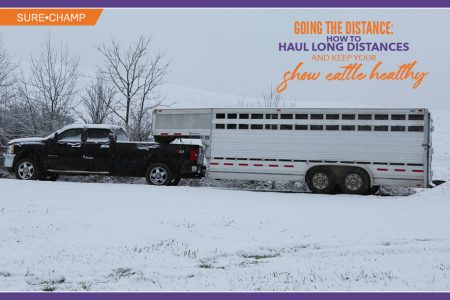 Going the Distance: How to Haul Long Distances and Keep your Show Cattle Healthy
When you have a passion for your industry, you'll go to great lengths to make sure you are an active participant. Even if that means driving 20 to 30 hours across the country with a load of animals to show…
Read More

Enter your zip code and hit go to find a dealer near you!