Please check your email for instructions and a link to join your individual breakout group. Email is coming from jjudge@biozymeinc.com
Session Description: We are all told we need to be one, but what does it actually mean to be an advocate for our industry and how can you be an effective one with intentional action? We answer these questions and so much more in this session.
---
Speaker: Blayne Arthur
Bio: On January 14, 2019, Blayne Arthur was sworn in by Governor Kevin Stitt as the Oklahoma Secretary of Agriculture—the state's first female to hold the position. She holds the titles of Oklahoma Commissioner of Agriculture and the President of the Oklahoma State Board of Agriculture. Raised in Chickasha, Oklahoma, Secretary Arthur was active in 4-H and FFA through showing horses and cattle on a state and national level. Her agricultural roots run deep —Secretary Arthur's mother worked for the USDA as a veterinary medical officer and her father owns and operates Spencer Livestock, LLC. In 2004, Secretary Arthur graduated from Oklahoma State University with a bachelor's degree in agricultural economics. She has held positions at Rural Enterprises, Inc. as a small-business financial officer, social media coordinator for past-Secretary of Agriculture Terry Peach, Deputy Commissioner of Agriculture for immediate past-Secretary of Agriculture, Jim Reese from 2011-2016, and Executive Director for the Oklahoma 4-H Foundation from 2016-2018. Secretary Arthur has been married to Jerrod Arthur since 2006. They have two children, Kelton and Kennedy, who are both deeply rooted in agriculture and enjoy showing horses and cattle.
Join the Session Here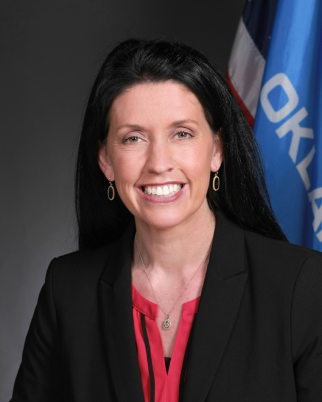 Session Description: The agriculture and livestock industries face challenges every day, month and year. To thrive, it is essential that we keep our minds open to change and an innovative way of thinking to seek progress. In this session, we sit in on a panel of industry leaders who discuss challenges we face in our industry, what 2020 has presented us with and innovative ways to think outside the box to keep our individual sectors of the industry successful
---
Speaker: Nick Fitzsimmons
Bio: Nick Fitzsimmons grew up on a Simmental seedstock operation in Western Iowa. Growing up exhibiting cattle across the country and livestock judging sparked a passion that eventually led him to Black Hawk East College and then onto Texas Tech University. While at Texas Tech University, Nick was a member of a highly successful livestock judging team and then served as the assistant livestock judging coach. He earned his Bachelor of Science in Animal Science Degree and then took a position with Sunglo Show Feeds, a Cargill company. Nick currently serves as the cattle show feed specialist with Sunglo. In addition, Nick, along with his wife Ashley, son Lander and daughter Layne, own and operate Fitz Genetics, a multi-faceted, multi-breed cattle operation, in Perry, Okla.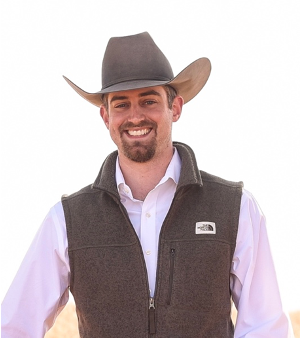 Speaker: Stephanie Sindel
Bio: Stephanie spent her childhood years in Northwest Ohio raising and showing livestock. After attending Black Hawk College - East Campus, Stephanie pursued one of her passions and earned a cosmetology license. Her time listening to others while fixing their roots helped her realize it was time to get back to her own roots in agriculture. She served the Ohio Cattlemen's Association and Ohio Beef Council for ten years as the Director of Member Services and Youth Programs, during which time the BEST program grew to over 500 youth participants each year. Stephanie currently works with The Show Circuit magazine and SC Online Sales team.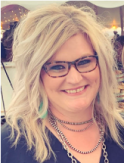 Speaker: Miles Toenyes
Bio: Miles Toenyes grew up in Highland, Illinois, with a production background in small livestock, where he discovered his love for working with livestock. In his youth, Miles was running jackpot circuits every weekend and following the state fair and national show scene, which allowed him to gain a wealth of knowledge about the show ring. After completing a very successful youth show career, Miles attended Lakeland Junior College and began his livestock judging career. He then transferred to Western Illinois University (WIU). He majored in agricultural business at both schools and competed nationally on both livestock judging teams. Miles also coached WIU's livestock judging team in addition to actively competing. Today, he can often be found standing in the middle of the ring. Miles judges many different species shows across the nation at various events, from county to national levels.
Join the Session Here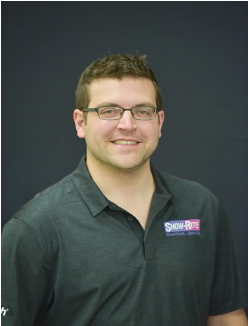 Session Description: Leadership is always important. But in these unprecedented times, when our passion, livelihood and the future of our industry are challenged, the need for leadership on all levels takes precedence. In this session we discuss the challenges of 2020, how they have and will continue to change our industry and how we can all take on a role of leadership and advocacy for our industry both inside and outside the ring.
---
Speaker: Dr. Ryan Rathmann
Bio: During his academic tenure Texas Tech university the Bastrop native has always been passionate about developing successful students both in and out of the classroom. Rathmann teaches an array of classes in introductory animal science, animal breeding and genetics, management of beef production systems, artificial insemination in cattle, and multiple animal evaluation courses. In addition, Rathmann coordinates numerous judging related and leadership activities for 4-H and FFA students that serve as key recruiting tools for the college. He also serves as a professional livestock judge at livestock events both internationally and domestically. Rathmann has participated in beef cattle research focused on feedlot nutrition, carcass composition and muscle growth. One of his long-term research goals is to provide a greater understanding of the bridge between livestock selection technologies and subjective evaluation principles in order to make animal breeders and marketers more precise in their decision making. Separately, Rathmann has continued his leadership with the university's national championship livestock judging teams, serving as a coach and faculty advisor. Under Rathmann's leadership his livestock judging teams have garnered numerous national championships. Rathmann is the all-time winningest coach in the 100 plus year history of collegiate livestock judging. In addition, Rathmann has coached six national champion meat animal evaluation teams at Texas Tech. Rathmann received his bachelor's degree in animal science and master's degree in beef cattle reproduction from Texas A&M. His doctorate in ruminant nutrition is from Texas Tech.
Join the Session Here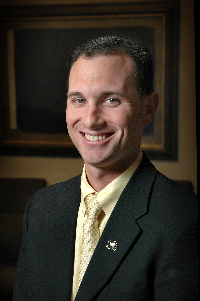 Please check your email for instructions and a link to join your individual breakout group. Email is coming from jjudge@biozymeinc.com
Session Description: Groups will be given a small prompt for discussion to digest the topics covered throughout the conference. The group will be tasked to discuss how they were inspired by the speakers' messages and how it motivates them to take action as leaders amongst their peers and other leaders in the industry. After discussion the group must brainstorm how they can make their motivation to act a reality – how can they be ACTIONABLE advocates for the industry. Groups will create a short 5-10 minute presentation of their action plan and goals to present. Groups can select one member to present.
Join the Session Here
Speaker: Bob Norton
Bio: Bob Norton is the CEO at BioZyme®, and he started with the organization in 2000 after a lengthy career in the meat packing industry. As CEO, Bob oversees the activities of the employee-owned company and works closely with the COO to monitor growth both domestically and internationally. He is a native to Saint Joseph, enjoys giving back to others, aviation and is active in the Veterans Airlift Command. He is passionate about the future of agriculture and has been recognized for his contributions by being inducted in the Honorary Angus Foundation. He is currently an active promoter of the National Junior Hereford Association.
Join the Session Here