As the holidays approach, it is time to think about giving gifts to those who mean the most to us. This year, we are putting an emphasis on shopping small businesses and supporting those who have unique gifts.
Not only did our team compile some ideas, but we also asked you for your input about your favorite small businesses on our social platforms. There are some great opportunities to shop small and support so many entrepreneurs. Check out our lists and happy shopping!  
For the Family: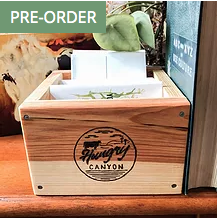 Melissa Nelson, a Nebraska raised farm and cattle gal who moved to Northwest Iowa, has created Hungry Canyon, a plethora of note cards, t-shirts, key chains and stickers that feature her artistic designs. According to her website, "The cards are still designed by Melissa, but the physical product is produced by a company which employs individuals with developmental disabilities."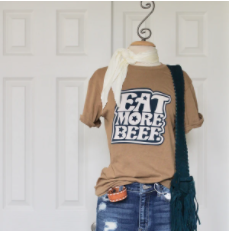 This collection of apparel, jewelry, handbags, caps, steak and steak rubs, The Beef Boutique offers many unique gifts designed specifically for the beef lover. This site has a multitude of gift options at an affordable price.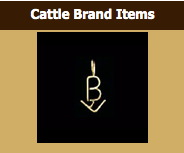 Are you looking for a personalized gift with a family name or brand on it? The Wild Wire West is a family-owned company that specializes in custom designed western and cattle brand items from 14 karat, gold-filled and sterling silver.
Looking for that unique piece of artwork to grace your walls or a sweet children's book or notecard? Check out the offering by talented Illinois artist C.J. Brown!  
For the Ladies: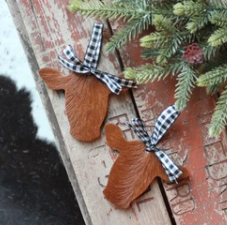 For the cowhide or leather lover, this site includes multiple hand-crafted jewelry pieces, card holders, ornaments and more!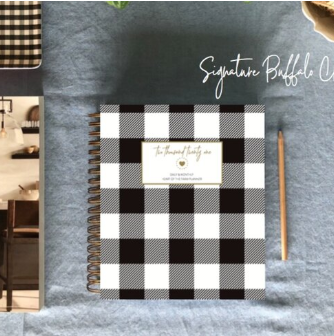 Features note cards, 2021 planners and calendars, stickers, journals, recipe books and recipe cards along with some home décor.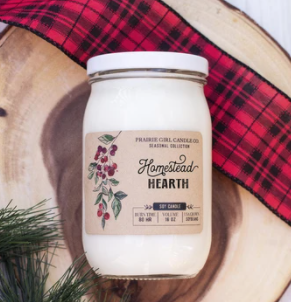 Make your house nice and cozy with the scents of the season with hand-poured candles that are 100% American Soy wax, a sustainable energy source. Made in Nebraska, these candles also feature an American-grown cotton wick for a clean, long-lasting, and even burn.
For the Kids: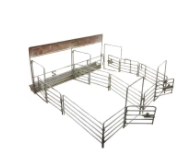 Regardless if you are a kid or a kid at heart, you will love the sturdy farm toys made by the Jerry Sims and his family in Happy, Texas. These ag-focused toys include animals, corrals, trucks, trailers and so much more!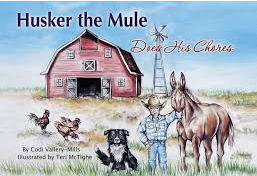 Husker the Mule books are written by South Dakota rancher and mom Codi Vallery-Mills, also editor of the Cattle Business Weekly. The three books teach about ranch life while teaching some great values and lessons to young and old readers alike! To make it easy to order, she has made her books available on amazon.com.
Your Favorite Small Biz Picks
For the Home: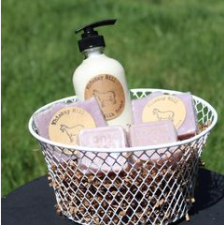 Follow them on Instagram at @WhiskeyHillDairyGoats to place your Christmas orders of goat milk soaps and scents.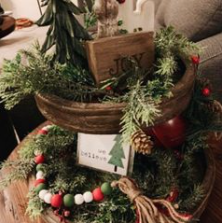 Looking for your next boho or farmhouse décor? Peony and Primerose Co. has you covered with their handmade décor oriented for the modern farmhouse! Follow them on Instagram to shop their Etsy store.
For the Ladies: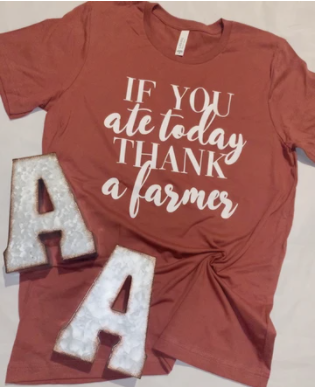 Are you a supporter of America's farmers and ranchers? If you answered yes, we have the clothing shop for you! Agvocate Apparel is a locally owned business in West Tennessee that provides cute graphic tees and apparel to share the voice of agriculture. Check them out at agvocateapparel.com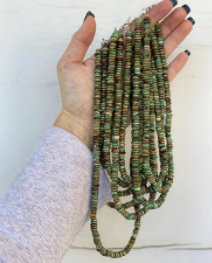 Cherry Creek Boutique is your one stop shop for all native American jewelry! Owned and operated by K-State Grad Bailey Whitcomb, this is a growing and thriving little shop with a great story. Check it out at cherrycreek-boutique.com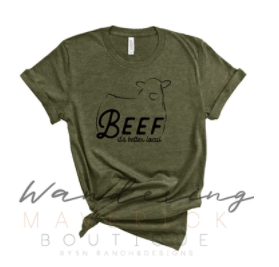 This is a shop you have GOT to check out! The trendiest livestock apparel and jewelry can be found at shopwmb.com.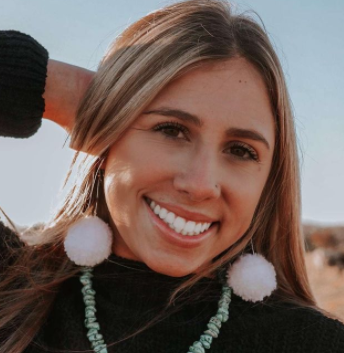 Are you looking to join the pom earring trend? Now you can and support a small business at the same time. Wild Rose Poms features multiple variations of POM earrings and other jewelry accessories. Follow on Instagram @wildrosepoms to make your next purchase.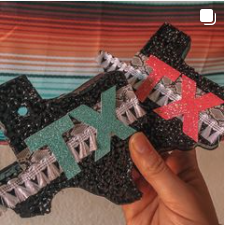 Who doesn't like earrings, jewelry and custom air fresheners? Business owner Melinda Lowe spends her time pouring her creativity into these custom creations. Check them out on her Instagram page @farmchickcreations and discover how to place your next custom order in time for Christmas!
Handmade western inspired jewelry is what you can expect from Tosh Creek Co. Located on the west coast of California, this brand brings west coast vibes and a country style together. Visit @toshcreekco on Instagram to visit with Savannah Creek and place your next order.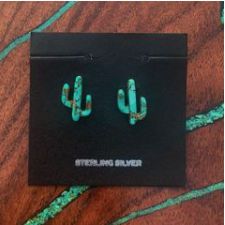 A small business endeavor started by a current Vet Med student, the Turquoise Vet features custom native American jewelry that brings the spirit of the west alive. Enriching lives through animals and handcrafted jewelry, this is one business you have to check out! Visit @theturquoisevet to shop her Etsy store.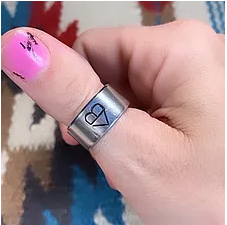 Custom made jewelry is a growing trend, and B Love Brand is a part of that blovebrand.com trend! Discover the sterling silver custom jewelry options they have to offer by visiting blovebrand.com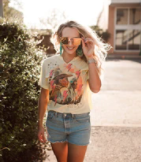 The Backroad Babe is a small business that focuses on western apparel with a chic look. Jewelry, headbands, graphic tees and so much more is in store for you by visiting thebackroadbabe.com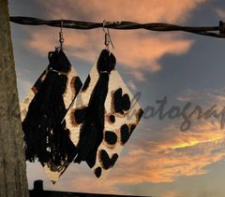 Another handmade jewelry top pick! Cuffs, rings, graphic tees and other custom work available at @touch.of.turquoise.leather.co! Give them a follow-on Instagram.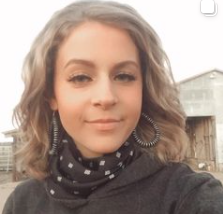 For all our boutique enthusiasts, this is a one stop shop for all things western style! Be sure to follow @shopbrandedTK on Instagram for exclusive Christmas deals and holiday shopping.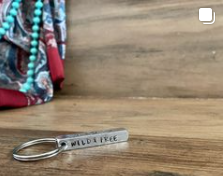 This small business features custom made silver jewelry and turquoise items. What else could you ask for? Visit their page on Instagram @honkeytonkjewelry to discover purchasing options.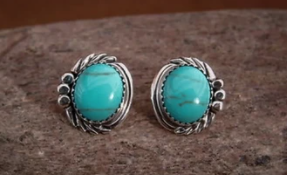 Rowdy K Boutique is a special line of western jewelry curated by cow gals, for cow gals! Shop all their best styles this holiday season by visiting rowdykboutique.com.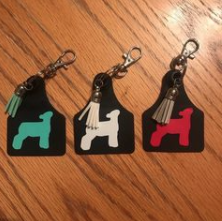 A start up from a young entrepreneur, Valley Barn Boutique features items for all members of the family! Apparel, home décor, stickers and more. Visit @valleybarnboutique on Instagram to make your next purchase.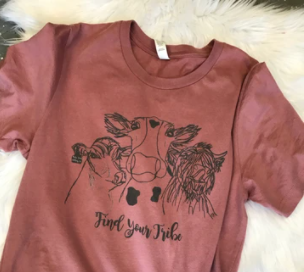 Practical style for the ones blazin' their own trail and have a love for all things rural, Heifer Gang Clothing is the shop for you. Lots of items available for the holiday season, just visit heifergangclothingco!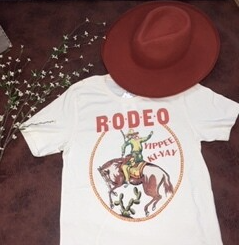 Just as the name suggests, this online boutique features pieces for the all-around ranch hand. Practical clothes, with a bit of style are waiting for you! Visit allaroundcowgirlboutique to shop all styles.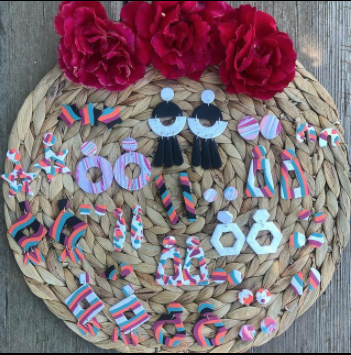 This small startup features all things jewelry! If you are looking for unique pieces that won't be found anywhere else, this is a spot to shop. Check out Carley's newest creations by following @charleyscreations on Instagram to shop her Etsy.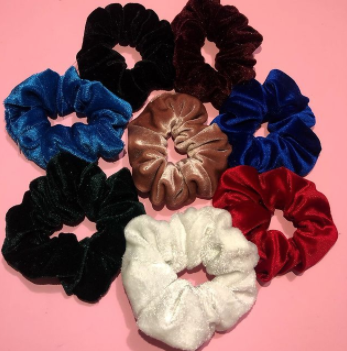 Looking for hair accessories? Scrunchies and More has you covered. Based out of Bakersfield, California, this small biz focuses to bring fashion and eye appeal to hair ties. Follow @scrunchiesandmore on Instagram to check out the selection available.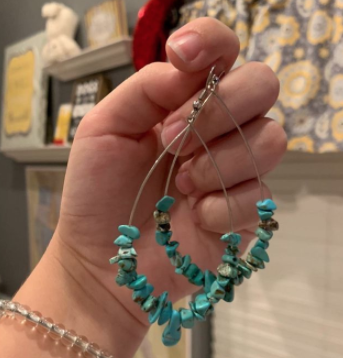 This small business owned and operated by Kennedy Berube focuses on delivering fashionable jewelry for less! Great deals to be found here! Visit @kennedymakes on Instagram to shop her online Etsy store!
For your Livestock: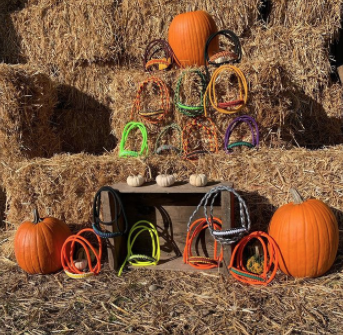 Started as an FFA SAE project, the Instagram page @sheep_halters features custom braided sheep and goat halters to make sure your stock is in style at all times.