Wearing our buckles everyday, for us, is a way to show off all of the hard work we put into winning it. However, all metals including jewelry and trophies will tarnish over time. Follow these quick and easy steps to get your buckles shiny and clean in a hurry.
WARNING: Do not use this method on buckles with an antiqued style. It could take the antique finish off. In addition, this method has the ability to take paint off of painted buckles. Use caution when cleaning your painted buckles.
Things You Need
Cheap soft bristle toothbrush (hard bristles can scratch)
Toothpaste
Old T-shirt – Use an old T-shirt as opposed to a dish towel to prevent scratching your buckle.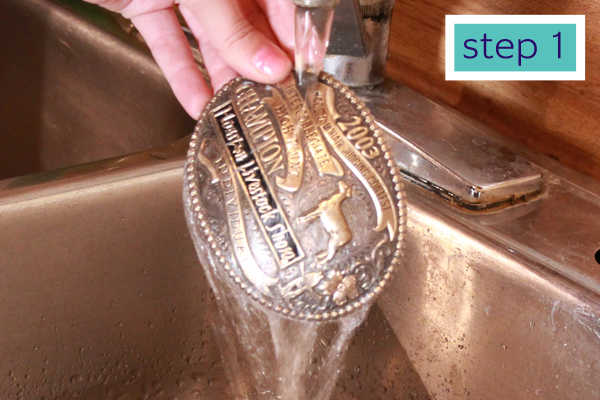 Step 1: Run the buckle under warm water.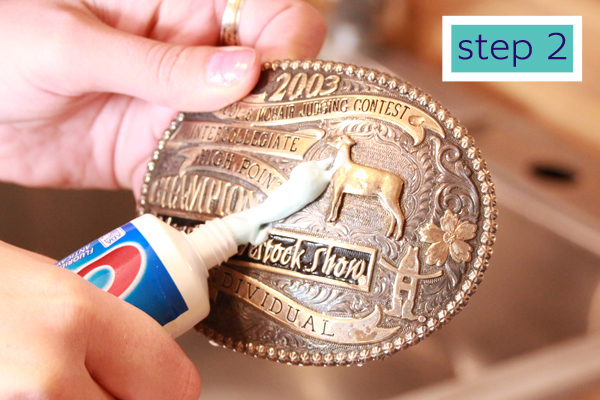 Step 2: Apply the toothpaste to the buckle.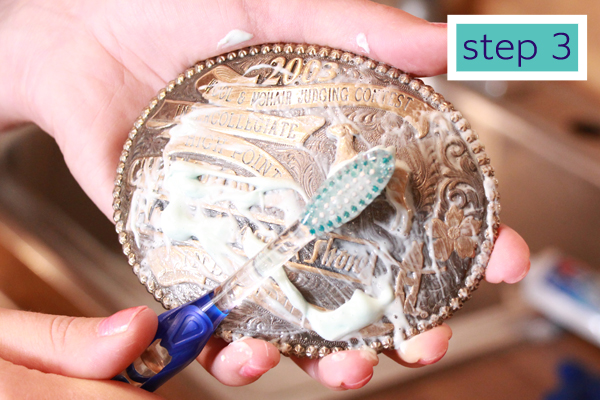 Step 3: Scrub the toothpaste around the buckle's face with the toothbrush.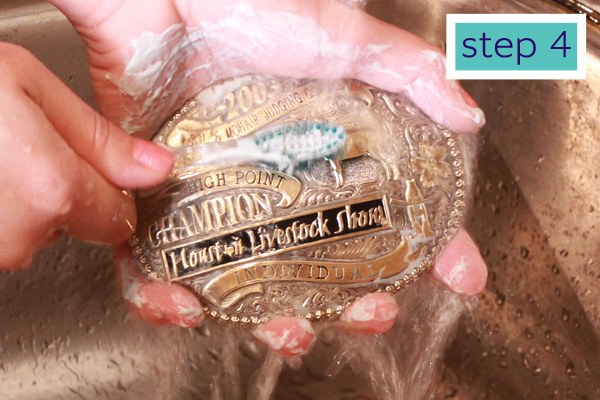 Step 4: When the buckle's appearance improves rinse off the buckle with warm water. Use the toothbrush again if needed to get excess toothpaste off.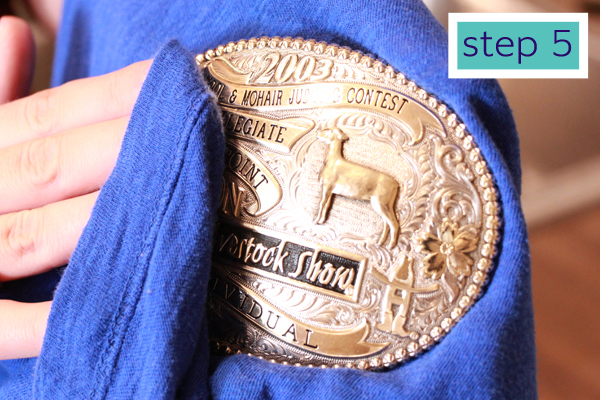 Step 5: Dry the buckle gently with an old t-shirt.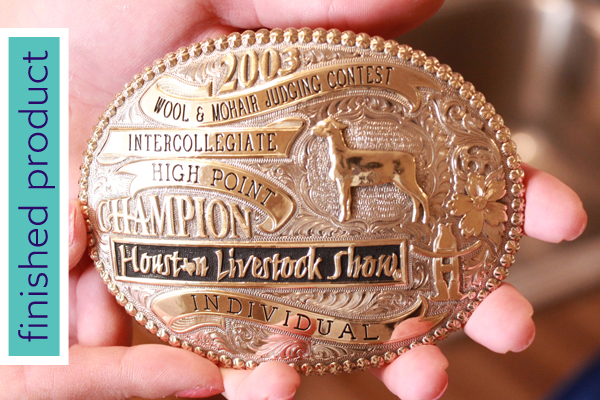 If after going through this process your buckle isn't as shiny as you would like, repeat steps one through five.
Depending on the amount of tarnish that is on your buckle, these steps may or may not produce the desired shine and renewal you are looking for. Most buckle companies will clean, shine, repaint, and refinish your buckles either for free or for a price. For more detailed information about your specific buckle, contact your buckle's maker.